UTEP's Center for Community Engagement encourages college students to vote
The Center for Community Engagement (CCE) at UTEP gave a presentation Aug. 26 about the importance of voting, especially for college students, after finding the 18 to 24 age bracket to be the least active in past elections.  
Andrea Trillo, the undergraduate assistant for the CCE, gave a Zoom presentation to inform and encourage students to vote in all elections and express how voting influences one's daily lives.  
Whoever holds office as U.S. president, directly affects this age group with issues pertaining student loan debt, school safety, health care, minimum wage and job creation. 
The presentation started with pictures of celebrities on screen. Students quickly recognized photos of artists like Beyonce, Liam Hemsworth and Ariana Grande, but were slower to recognize photos of Governor Greg Abott, Mayor Dee Margo and Speaker of the House Nancy Pelosi. 
Trillo encouraged students to be active in their communities and explained who can vote.  
Eligible voters are U.S. citizens, who meet state residency requirements, are 18 years old or older before election day and are registered to vote before the state's voter registration deadline. In Texas, this is Oct. 5 for the upcoming presidential election. 
Students can check their voter registration status on the El Paso County Elections Department website or register in about two minutes through the CCE's website. When asked to list topics that were important to them, students' most common answers mentioned equality, women and LGBTQ rights, immigration, and healthcare.  
Trillo explained how voting can have direct influence on these topics at any level, whether it's local, state or national elections. When asked about the risk of voter suppression, she emphasized that the sooner voters could turn in their ballots, the better. 
 According to the El Paso County Elections website, ballots will be mailed to voters beginning Sept. 25 and should be received within seven days of request.  
It is recommended that voters bring at least 70 cents with them for postage costs. 
For those who can't vote yet, Trillo recommends they spread awareness by posting important information on social media, attending events hosted by candidates and encouraging those who can vote, to vote.  
Early voting is from Oct. 13 to Oct. 30, with Election Day being held Nov.3. Information about voting locations and mail-in ballots can be found at epcountyvotes.com 
Exodis Ward may be reached at [email protected]; @alexodislee on Twitter. 
About the Writer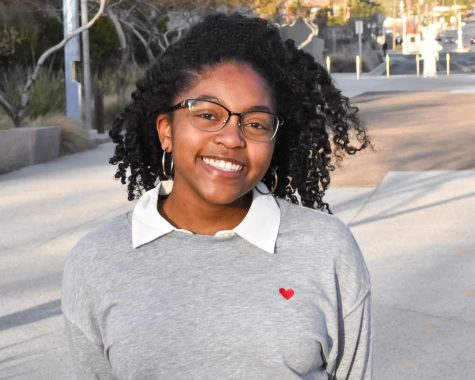 Exodis Ward
Exodis Ward is a Multimedia Journalism major, English Rhetoric minor at the University of Texas at El Paso. She is Entertainment editor at The Prospector,...