Greek life hosts 'Rush Week' with virtual events during COVID-19 pandemic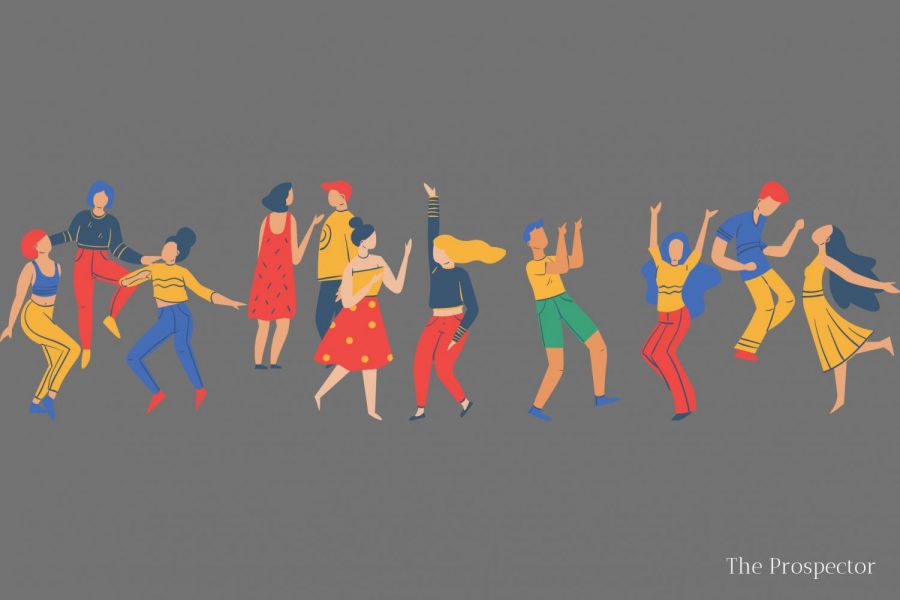 Fraternity and Sorority Life (FSL) is a community established on comradery with a heavy concentration on communal outreach that prides itself on fortified bonds and philanthropic acts. However, due to the COVID-19 pandemic, the way these acts are conducted is shifting causing students to acclimate accordingly while preserving their longstanding, valued traditions.  
The three councils that make up the FSL community at UTEP are the Multicultural Greek Council (MGC,) the Panhellenic Council, and the Interfraternity Council (IFC) which are comprised of ten chapters on campus collectively.  
The MGC is made up of fraternities and sororities including the Sigma Lambda Beta, Alpha Kappa Alpha, Kappa Delta Chi, and Sigma Lambda Gamma chapters; the Panhellenic Council is comprised of only sororities, Alpha Sigma Alpha, Alpha Xi Delta, and Zeta Tau Alpha chapters; and the Interfraternity Council with only fraternity chapters to include, Lambda Chi Alpha, Phi Delta Theta, and Theta Chi.   
Kamala Harris, Joe Biden's recently elected running mate and the first Black woman and Asian-American on a major party ticket. is a member of the Alpha Kappa Alpha (AKA) sorority. The AKA is one of the chapters within the MGC founded for students of diverse backgrounds and is rooted in deep historical racial justice movements.         
Other chapters within the council have also taken these principles to heart. 
"In the midst of all the uncertainty, one thing we are certain of is that we have our sisters by our side," said Jessica Martinez, the president of UTEP's Kappa Delta Chi. "We have continued our purpose in serving our community and are working on creative ways to continue our efforts any way we can while staying safe, especially for the Hispanic/Latinx community." 
Over the summer, chapter leaders and councils have worked tirelessly with members to become proficient in Microsoft Teams and Zoom for a full transition to virtual format. This has kept the lines of communication open within the organization but there are also additional adjustments fraternities and sororities have had to tackle, such as recruitment.  
Tentative on a specific council's choice of terminology, some chapters like the IFC refer to the period of recruitment as Rush Week, others like the Panhellenic Council refer to it with a more blanketed term like Formal Recruitment. The MGC applies different designations to the week depending on the chapter such as Rush Week, the Rush Process, Fall Recruitment, or even Intake. Councils and chapters are also operating independently to adapt to the fact that recruiting in a traditional way will not be, at least for the time being.   
The Panhellenic Council for example, is hosting a fully virtual formal recruitment process to serve as an alternate recruitment week for the fall. The Interfraternity Council is making a full virtual transition as well with a two-week open house process.  
All councils for the following two weeks will be hosting virtual info sessions or online socials. The MGC included an open house the week of Aug. 31 to inform students of the subset chapters that fall under their council, with their respective chapters hosting their own virtual recruitment week events. Panhellenic is the only council whose chapters will host their recruitment concurrently the week of Sept. 16.   
"It has been a large transition making a large scale in person event virtual, but we are still so excited for FSL's recruitment efforts across all chapters," said Panhellenic President Tomiko Reyes.  "We have been meeting virtually and practicing all summer to make sure we know how to properly use all the technology. It has been great to come together to work hard for a common goal we have which is to bring new members into our wonderful Greek organizations."  
UTEP's Student Engagement and Leadership Center (SELC)coordinated various virtual Meet the Greek informational sessions to educate students on fraternity and sorority life and present them with all the potential council and chapter opportunities.     
Students are getting creative to stay connected in an array of ways, such as being active on social media. Many members are turning to Instagram to create content that engages with the audience on a more personal level. Other networking initiatives have included virtual yoga sessions, themed socials like ice cream socials or Netflix watch parties. Even the ceremonial rituals that epitomize fraternity and sorority life, when possible, are transitioning to virtual. 
The creativity continues to flow towards developing reworked ways of serving altruistically, a central property of Greek Life and its ethos. Some chapters are still volunteering their time and efforts to community service but are strictly acting in accordance with social distancing and mask guidelines. Members are also trying new ways of connecting with the community that are more oriented to contact less philanthropy such as writing and sending letters to senior citizens in nursing homes.   
" At first it was kind of like 'wow, how are we going to do this,' but they (fraternity and sorority students) didn't let that stop them," said Mallory Payan, SELC's assistant director for Fraternity and Sorority Life ."They have been completely positive and creative while thinking about unique ways to still find value in what they do."      
Upcoming virtual open house events by council include: 
Multicultural Greek Council – Open House Events 
Tuesday, Sept. 1 from 3 p.m. – 4 p.m. 
Wednesday, Sept. 2 from 6:30 p.m. – 7:30 p.m. 
Interfraternity Council – Open House Events 
Tuesday, Sept. 1 from 6:30 p.m. – 7:30 p.m. 
Wednesday, Sept. 2 from 5:30 p.m. – 6:30 p.m. 
Panhellenic Council – Open House Events 
Thursday, Sept. 3 from 5 p.m. – 6 p.m. 
Wednesday, Sept. 9 from 5 p.m. – 6 p.m. 
Links to all the events are available online via UTEP's MineTracker at minetracker.utep.edu. 
 Sasha Minjarez may be reached at [email protected].