UTEP's Department of Theatre and Dance presents 'Creating and Connecting in Quarantine'
Editor's note: This story was updated on Sept. 5, 2020 to clarify that Jay Stratton is the previous play director for "A Christmas Carol en la Frontera" and not the previous UTEP Theatre director.
UTEP's Department of Theatre and Dance presents "Creating and Connecting in Quarantine" for the fall 2020 season. From radio shows to virtual book readings, the department's new plan provides opportunities for students while keeping the community engaged through the arts. 
With safety standards in mind, the fall production schedule has been adapted for audiences to enjoy while they social distance amid the coronavirus pandemic.
KTEP, the l NPR station for the southwest, will host ReUnión rEvolución Radio, a partnership between the station's State of the Arts radio show and UTEP's Department of Theatre and Dance. The program, which will air throughout September, is set to celebrate the work of local and national Latinx voices while investigating the "frontera", or the border. 
Another event includes, the College of Liberal Arts' "Dean's Speaker Series", which will feature several speakers from across the country to discuss representation in the performing arts using Zoom.  
The speakers include Anne Garcia-Romero of Notre Dame, Gregory Ramos of University of Redlands, Virginia Grise of Cara Mira Theatre, Julia Sosa of Cleveland Playhouse and Andre Sianez-De la O, a Huntington playwright fellow. The Zoom links will be shared to the public on the college's social media accounts.
The National Endowment for the Arts'(NEA) "Big Read", a program partnered with the Arts Midwest, is another scheduled virtual event that will take place during October to celebrate "Into the Beautiful North", a story directed by Melissa Crespo. The story centers around young protagonist, Nayeli, noticing the lack of law enforcement and men in her town. Wanting to protect her hometown from bandidos, she takes a trip up north to collect the Magnificent Seven, a group of seven men that will become the Tres Camarones' warriors. 
The Texas Dance Improvisation Festival (TDIF), an annual event that invites dancers to take part in classes with renowned artists through dance sessions and performances, will be conducted virtually on TDIF's website Oct.10.  
Later in the semester, dance capstone performances will also be held online Nov. 6–7. This event features performances that are choreographed by UTEP senior dance majors.  
A fan–favorite for many in the last two years, "A Christmas Carol en la Frontera" will  be formatted to be radio friendly. The play puts a borderland twist to the classic tale "A Christmas Carol" by Charles Dickens. The original story takes place in the 1800's and features Ebenezer Scrooge's journey to redemption guided by spirits from Christmas past, present and future. 
UTEP Theatre's director, Adriana Dominguez, and previous play director for "A Christmas Carol en la Frontera", Jay Stratton, are reworking the script to better suit the new medium. This version will be directed by Greg Thompson, a lecturer in the Department of Theatre and Dance.  
"Our goals are to provide opportunities for students to continue to develop their craft, both in performance and on the design and technical side of things. We also aim to provide an opportunity to connect with our community," said Rafael Perez, the department's director of audience development and Box office manager. "During these incredibly tough times, we want to find ways to still be able to share stories because it is necessary." 
Further event information and dates for "Creating and Connecting in Quarantine" can be found using the Department of Theatre and Dance's social media handles on Facebook and Instagram at@uteptheatredance. 
Exodis Ward may be reached at [email protected]
About the Contributor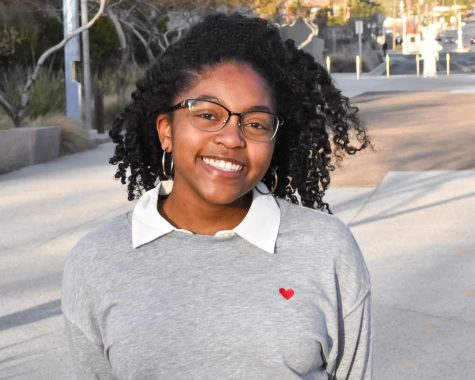 Exodis Ward
Exodis Ward is a Multimedia Journalism major, English Rhetoric minor at the University of Texas at El Paso. She is Entertainment editor at The Prospector,...