Movie theaters fight for attention as streaming apps and drive-in theaters accommodate movie goers
To prevent the spread of the coronavirus in the United States, a mass shutdown order of non-essential spaces was put in place in March, leading El Paso movie-goers to find new ways to consume media. While some production companies pushed released dates in anticipation of theater reopening's, others found ways to get their work to viewers.  
The use of streaming apps amid the COVID-19 pandemic is on the rise. The release of Lin Manuel-Miranda's "Hamilton" on Disney Plus is just one example among many other original shows that have recently become available among streaming services. 
According to TechCrunch, analytics from Apptopia, an app that provides access to app intelligence worldwide, the Disney Plus app was downloaded at an average of 74% higher than the previous four weekends in June, following the release of Hamilton. The percentages were over comparable time periods from Friday through Saturday. Worldwide, app downloads were 46.6% higher that weekend than the previous four Friday through Saturday totals.  
Mulan arrives to Disney Plus Sept. 4 for $29.99. Frequent movie watchers, like Alejandra Fanith, a linguistics major at UTEP, have split emotions about the release of the film. 
"I don't care how much I love Mulan; I'm not paying that much money," Fanith said. "I'll wait until it's in theaters again."  
While streaming films promises safety from COVID-19, there are other factors that are stopping people. Price is one of those things. Visiting movie theaters offers an experience that simply streaming from home can't offer. For others, drive-in theaters are a close second. 
Carpool Cinema at El Paso County coliseum and Hangar 7 Studios are two local drive–in options for movie-goers. They have become a popular spot due to them being able to provide asocial distance among attendees, while still enjoying all the things a movie theater has to offer, such as snacks and a big screen. 
However, traditional theaters like Cinemark are not going down without a fight. 
There is a significant price difference in drive-in movies and movie theaters. Pricing at Carpool Cinema is per car. General admission is $31 and $41 for front row seating. Hangar 7 Studios charges $25 per car, a lower price, but more than one movie ticket would cost on a trip to the movie theater.  
In a video about upcoming changes to be implemented upon reopening, Cinemark CEO Mark Zoradi described discounted ticket prices and discounted snack prices. Zoradi also discussed health precautions for guests and employee safety.   
"We're evolving how we operate to make sure that you feel confident and comfortable when you visit one of our theaters," Zoradi said. "We promise to do our part to keep your entertainment experience safe, clean, and comfortable." 
With precautions in place, Cinemark intends to reopen and reassert their place in the entertainment business. Upon reopening on August 21, theaters will be sanitized every morning, chairs will be wiped between showings and high-traffic areas will be sanitized every 30 minutes.  
Showtimes will be staggered and all theaters will run at reduced capacity. The biggest change is the chief clean and safety monitor on–staff at every Cinemark. This staff member will oversee ensuring the cleanliness and safety of each theater.  
Zoradi stressed that guests can help too by buying tickets online and wearing facemasks. 
"I would feel very safe knowing that staff is taking necessary precautions to ensure everyone's safety," Fanith said. "I honestly think it's worth it. It shows that the theaters are aware of the current situation." 
Exodis Ward may be reached at [email protected] 
About the Writer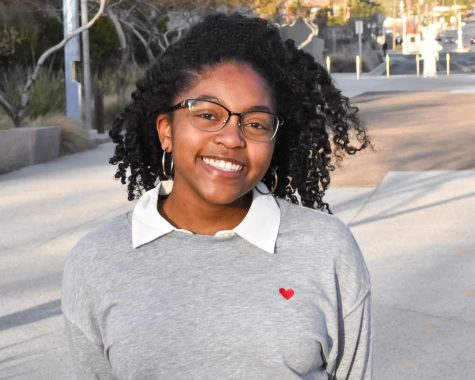 Exodis Ward
Exodis Ward is a Multimedia Journalism major, English Rhetoric minor at the University of Texas at El Paso. She is Entertainment editor at The Prospector,...