Drive- In movies return to El Paso
El Paso Live and the El Paso International Airport are teaming up to bring the outdoor movie experience back to El Paso with drive-in showings throughout the month of August. 
COVID-19 has brought back a revitalization of sorts to the popularity of drive-in movies. The El Paso area was once home to multiple drive-ins all over the region. The Ascarate, Bronco, Bordertown and Del Norte Drive-Ins, along with the still in operation Fiesta, were just a few of the locations that were found in town. Ascarate is now an open–air flea market and the Fiesta shows adult-oriented films. 
In March, all indoor movies in El Paso shut their doors due to the COVID-19 pandemic. Since that time, only the Cinemark chain of theatres has reopened with limited capacity. Movie releases in theaters have come essentially to a halt outside of smaller independent films. 
In June, the El Paso County Coliseum ran what it dubbed 'Carpool Cinema' with various screenings on a pop-up movie screen. This was followed by the current showings throughout the city of El Paso by the Plaza Film Festival that included locations such as Cohen Water park, the El Paso Coliseum and others that sold out the festival's first two shows at $25 per car. 
One of the more unique locations is in an old airplane hangar at the El Paso Airport, which is now called Hanger 7 Studios. This location will now be used for 'Movies on the Fly' running every Friday, Saturday and Sunday from Aug. 14-30 starting at 8:30 p.m. 
"We are excited to provide an event to our community that allows for great family entertainment while also practicing social distancing," said Bryan Crowe, general manager for Destination El Paso "We know El Pasoans are looking for safe ways to spend time together with friends and family and we are pleased to present this drive-up movie experience." 
Movies are to be shown on a 55-foot screen that was created by painting hangar doors. Parking is on a first-come, first-served basis and all vehicles will be spaced apart in a checkerboard pattern. All guests must wear a mask and remain 6 feet apart when accessing the restrooms provided on-site. 
Tickets, priced at $25 plus facility fee per vehicle, are contactless and available at El Paso Lives website. There will be no cash sales and patrons are encouraged to bring their own food and drink. 
Movie Lineup 
Friday, August 14, 2020: Ghostbusters (1984) 
Saturday, August 15, 2020: Nacho Libre 
Sunday, August 16, 2020: Disney's Moana 
Friday, August 21, 2020: The Karate Kid (1984) 
Saturday, August 22, 2020: Shrek 
Sunday, August 23, 2020: The Fast and the Furious 
Friday, August 28, 2020: Ferris Bueller's Day Off 
Saturday, August 29, 2020: Dazed and Confused 
Sunday, August 30, 2020: Sing 
Michael Cuviello may be reached at [email protected] 
About the Writer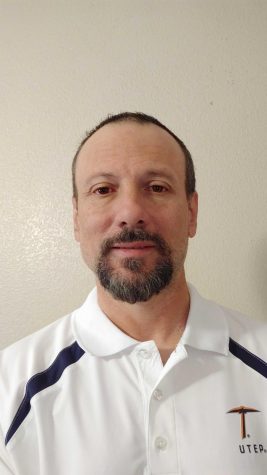 Michael Cuviello
Michael Cuviello is a multimedia journalism student at UTEP. He currently serves The Prospector at Sports Editor and reporter. During the summer 2020,...