Taylor Swift's 'Folklore' is the one good thing 2020 has had so far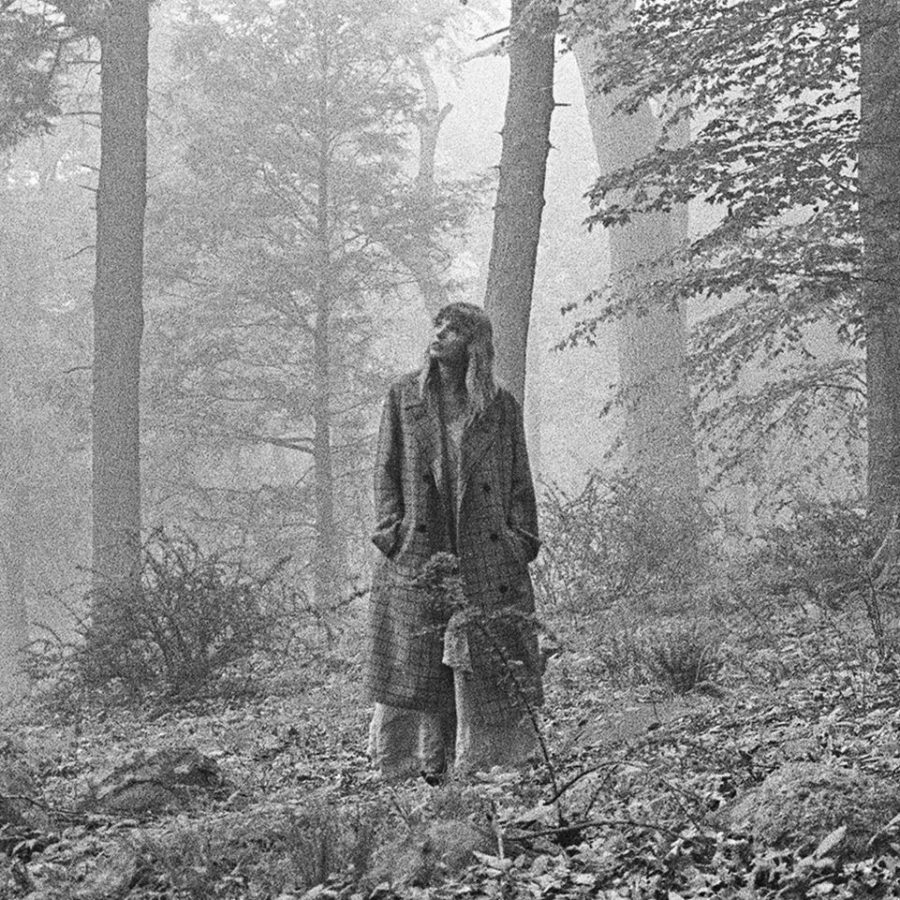 Claudia Hernandez, Contributor
August 10, 2020
Taylor Swift's global popularity has gone through the roof, she did not even need fanfare or weeks' worth of promotion for her newest album "Folklore" to be a hit. She can make anyone feel in love or heartbroken without having experienced either.   
During the lockdown, brought by the global COVID-19 pandemic, Swift wrote, recorded, produced, and released a whole new album. "Folklore" is Swift's eight studio album, released on July 24th, not even a year after she released her previous album "Lover".   
This album came as a surprise to her fans, after being released without any anticipation. She announced it one day before she released it, sending the internet into a complete spiral. The music video for the first single on the album, "Cardigan," premiered at midnight EST on YouTube that same day, where over 300 thousand people streamed the video live.   
According to an Instagram post made by Swift, the album and music video were created during lockdown and abided by safety guidelines to prevent the spread of COVID-19. Swift collaborated with her "musical heroes" such as Bon Iver, and The National's guitarist, Aaron Dessner.   
While her last album "Lover" explored the multiple emotions of what being in a relationship and deeply in love feels like, "Folklore" brought a more nostalgic vibe.   
It is also comforting to rely on her never-ending addition of "Easter eggs" to her music videos and lyrics. This time around, she connected some of her songs, telling the same story through different perspectives. This is the case for the songs "Betty," "Cardigan" and "August," which fans believe are songs written about three people involved in the same love triangle.   
It is always good to rely on Swift's storytelling techniques, which have personally hooked me since I was a kid. I have been a fan of Taylor Swift since her very first album. I love that all her songs tell a story that are somehow relatable no matter what. It is mesmerizing to see how her music has evolved, as my feelings do too.  
 It was about time for her to shine again after all the disputes she's encountered with her former record label Big Machine Label Group and rapper Kanye West. For her, competition is not an option anymore, she has made peace with herself and her past, and this album shows that tranquility.   
Ever since her Netflix documentary "Miss Americana" came out, the world was able to catch a glimpse of Swift's dilemmas, traumas, drives, and fears. I am glad all that process was turned into art, that way it can remain just that.   
"Folklore" is a masterpiece. Swift's music evolves as she witnesses new experiences. Swift is thriving and discovering new ways of expressing her feelings and memoirs into masterpieces that are no longer part of any specific genre.  
In the past, she has been criticized for switching from Country-pop to Pop, and now to an Indie/Pop/Folk album. But to categorize an artist into one genre perhaps limits their talent, and their opportunity of discovering new forms of music.   
"From "Fifteen," where she shares how her first kiss felt like, to "You Need to Calm Down", where she finally took a political stand, all the way to "Cardigan," where she talks about the nostalgia of past relationships, Swift's fans have accompanied her through every step of her life.   
There  always seems to be one Taylor Swift song for any moment in  a person's  life. She is 8 years older than me, so she has lived all the phases before me, and written about it, so I can relate to them as I go through them. I could say she is kind of my older sister.   
Her fans, myself included, are now just waiting for this pandemic to be over, so we can spend our money to see her live from close or, far away and cry our eyes out. Well, at least I am ready.  
 While listening to this album, I re-lived my first heartbreak, my first love, and the nostalgia that comes within growing apart from someone. It was beautiful and painful but in a magical way.   
I rate "Folklore" 5 picks out of 5, because it is the silver lining that appeared right when the world needed it the most.   
Thank you, Taylor Swift, you shined a light in these dark times. You are the one good thing that has happened in this horrible year.  
 Claudia Hernandez may be reached at [email protected]