Plaza Film Festival's 'Local Flavor' goes to streaming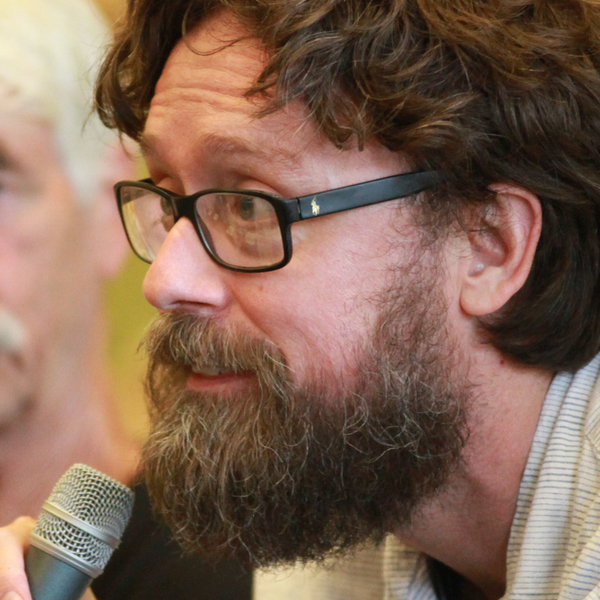 The  Plaza Film Festival's " Local Flavor" film competition puts a spotlight on aspiring filmmakers of the borderland region to show their talents in this annual showcase that is now going online. 
Three years ago, the film festival switched to a cash prize competition to inspire local filmmakers' interest, and the series has continued to evolve in terms of quality of the selections. 
"Local Flavor "is an annual showcase for short films that have some connection or subject matter that is related to the borderland area that is usually made by filmmakers from the El Paso region.  
Typically, this showcase would give creators a chance to have a live audience appreciate their work in person at the Philanthropy Theatre but due to the current COVID-19 pandemic, these short films will be streamed for home viewing. 
"The advantage of going digital gives people a chance to get their films seen by a much wider audience," said Doug Pullen program director for the Plaza Film Festival. 
"A lot of these stories that we show in the series you may not see anywhere else," Pullen said. "Many of these stories are  about subjects that are very unique to the border region." 
Over 40 films were submitted for the competition with local filmmakers Lucky McKee and Zach Passero, narrowing down the selections to 13 for the showcase program. The showcase will be split into two programs running today and Saturday. 
McKee has directed such notable films as "May," " The Woman" and "All Cheerleaders Die." He has been involved along with Passero, his editor on most of his films for the last three years as curators and judges on the series.  
Many horror fans may recognize McKee from his various independent projects with "May" being his most notable feature. "A horror film and something more and deeper, something disturbing and oddly moving," the late film critic Roger Ebert said of the film giving it four stars. 
"The quality level has gone up every year I have been involved over the past three years," Mckee said. "This year is the best crop of films I have seen yet. We have some really stellar short films." 
In selecting films for the showcase, McKee talked about what makes a film stand out to him. 
"I am looking for filmmakers that have a unique point of view and really have something to say—people that have an ability to tell a story with a camera," McKee said. 
Giving filmmakers a chance to get exposure for their projects in the region has always been a big part of what Local Flavor has aimed to do. McKee stressed that the experience of a showcase like this is key to learning about what the strongest elements of your film are and how they work on an audience, which is crucial to developing filmmaking skills. 
As for advice to aspiring filmmakers, McKee gave this perspective. 
"Make something that is as unique to you as possible with a  passion for sharing," McKee said. 
The Plaza Film Festival will stream for the first time its local showcase for filmmakers known as "Local Flavor" at 7 p.m. today and Saturday followed by a  Q & A with filmmakers Lucky McKee and Zach Passero. 
There will also be a special screening of "Rest Stop," an adaptation of a Stephen King short story, will screen at 3:30 pm August 8. It will be followed by a Q&A with the film's director Joshua Lozano. 
Tickets for each showing are $5 and more information can be found at the Plaza Classic Website. 
LOCAL FLAVOR I
7 pm August 7 
" El Chacharero" / Documentary
Krisstian de Lara, director 
" A Long Walk Home" / Experimental
Seth Van Matre, director
 
" Reply All" / Comedy
Josh Pulido, director
 
" How to Make Kimchi (or How to Be Korean)" /Documentary
Jonathan Lee, director. 
" The Noise and the Silence" / Drama
Jon-Carlo Diaz, director
 
"The Music Box "/ Drama/ horror
Ryan Riddle, director
 
" Un Dia Mas (One More Day)" / Comedy
Carlos H. Tejeda, director
 
LOCAL FLAVOR II
7 pm August 8 
"Stillborn" /Drama
Brandon Gass, director
 
" Seen City" /Music video
Carlos H. Tejeda, director
 
" En Tus Brazos Esta Noche (In Your Arms Tonight)" / Drama
Jonathan Gonzales, director
 
"Slow Suicide" / Music video
Trey L. Broomfield, director; Rodolfo Rodriguez, producer
 
"Cuarto Obscuro Paso del Norte" / Drama
J. Genaro Limon, director
 
"Goin' For Picture" /Comedy  
Ryan Riddle, director 
Michael Cuviello may be reached at [email protected]
 
About the Writer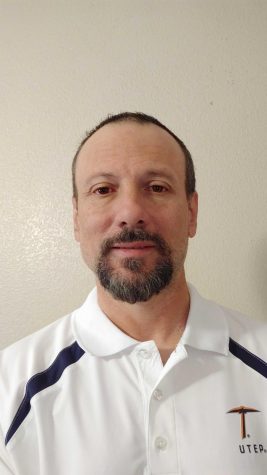 Michael Cuviello
Michael Cuviello is a multimedia journalism student at UTEP. He currently serves The Prospector at Sports Editor and reporter. During the summer 2020,...