UTEP football season opener versus Texas Tech canceled
This morning UTEP Athletic Director Jim Senter said in a news release that the Sept. 5 home season opener versus Big 12 school Texas Tech was canceled. 
"While we are disappointed that we will not be able to host Texas Tech this fall, we always understood that the current climate made our non-conference schedule subject to change, We continue to engage officials from Texas Tech and explore future scheduling options.  We are in contact with all of our remaining opponents as we evaluate a number of different scenarios for this year's non-conference schedule.  We look forward to sharing the updated schedule with our fans in the near future.  In accordance with our' Paydirt's Pledge,' if one or more home games are canceled, fans will receive a prorated refund." 
On Monday Aug. 3, the Big 12 Conference announced that all its conference football schools would be playing a 10-game schedule. The schedule would entail playing nine conference opponents and one non–conference home game. Since the UTEP game was on the road, the game was cut from Texas Tech's schedule. 
UTEP now finds itself with one less home game and an 11-game schedule. Losing a high-profile conference team like Texas Tech is not the crushing blow, it would typically be due to the high possibility of playing with no fans or severely reduced attendance due to Covid-19. 
This matchup was a completion of a home and away series that saw UTEP travel to Lubbock last year in a 38-3 loss. It is expected that Texas Tech and UTEP will come to an agreement to make up the game in the near future. 
While all football games have a level of question to them due to Coronavirus, the entire first month schedule of the Miners still has lingering questions that leave all of those games in jeopardy. The Sept. 12 matchup at the University of Nevada still is awaiting word from the Mountain West Conference (MWC) on any guidance for football schedules. Nevada has two non-conference home opponents that include UTEP. If the MWC restricts or reduces its members' football schedules, then the UTEP game could be in jeopardy. 
On Sept. 19, the Miners are scheduled to play in Austin at the University of Texas Longhorns. Due to the new Big 12 Conference guidance, the Longhorns must reduce to one home game versus a non–conference opponent. This leaves either the South Florida(USF) or UTEP matchups as cancel possibilities.  
The Austin American-Statesman reported the Texas athletic department said the Longhorns wanted to keep the game, which would  pay the Miners $1.4 million. In a year of lost  that road game to Texas would be a huge blow to an already disastrous financial season for UTEP and other schools.  Two factors favor Texas keeping UTEP over USF. For one the payout to USF is  half a million more than the one to UTEP and as in instate school belonging to the same university system as Texas the proximity would be an advantage.
The annual I-10 classic versus cross–state border rival New Mexico State is also in jeopardy due to New Mexico  Governor Michelle Lujan Grisham pushing for its colleges to forgo all contact sports for 2020. Two Division II colleges Eastern New Mexico and Western New Mexico have both suspended or postponed the 2020 football season for its schools. 
While waiting on other conferences and schools to make decisions on football schedules, the Miners have eight games in conference that are definitely scheduled and likely not to be affected unless pandemic precautions dictate a change.  
According to Brett McMurphy of Stadium College Football Insider, it is possible that teams could fill open non–conference dates with other Conference USA (C-USA) schools to fill out 2020 football schedules if necessary due to cancellations from other football schools. 
If necessary, UTEP could also fill games with other schools that lost games with conferences that scaled back their schedules, which is a growing list daily. As other conferences make decisions in the coming days, there will be a clearer picture of what the UTEP schedule will look like for the 2020 football season. At this point, the entire month of September is still in question due to Coronavirus and schools making changes due to its impact. 
Michael Cuviello may be reached at [email protected]
About the Writer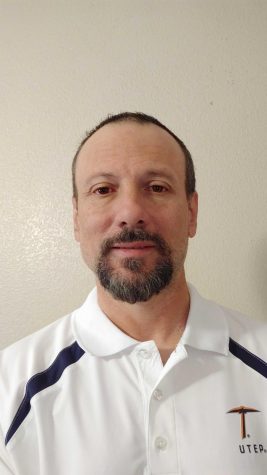 Michael Cuviello
Michael Cuviello is a multimedia journalism student at UTEP. He currently serves The Prospector at Sports Editor and reporter. During the summer 2020,...