Locomotive look to stay undefeated in a rematch with New Mexico United
The undefeated El Paso Locomotive (1-0-2) take on its group second place team New Mexico United (1-1-1) this Friday, June 24, in a rematch of the July 15 matchup that resulted in a 2-2 draw. 
In its previous matchup with New Mexico, the Locomotive could not muster any scoring in the second half after two late first half goals left the team leading 2-1 at the end of 45 minutes. 
United's Devin Sandoval scored at the 76 minutes mark off a penalty kick to tie the game at two and neither team could muster any scoring the rest of the way. New Mexico midfielder Chris Wehen who has two scored games in a row, also scored early in the first half of the match versus El Paso. 
For El Paso, this is a must–win since it still has two games on the road versus New Mexico and anything less than a win gives New Mexico a possible advantage in the late season standings. 
El Paso's own Omar Salgado was all over the field in the last match, contributing a goal in the first half. Salgado, much like the rest of the team overall, had trouble getting its shots on net with only six of 22 total shots on goal.  
Midfielder Andrew Fox who had the Locomotives other score, was named as one of the players for the USL's week four team of the week for his performances over the past two games.  
Locomotive Head Coach Mark Lowry praised Fox's all-around play. "He was superb on both sides of the ball," Lowry said. 
On the upcoming match up, Lowry feels that both teams showed a lot of intensity and energy in the previous game, especially considering the lack of preparation and no preseason games played. 
(Friday) "I expect a similar game in terms of intensity and in terms of energy. I think we will have more of a control game now since both teams have had a look at each other, "said Lowry. "I think if you look at the whole of the (last) game, we played a solid 90 minutes. We have to cut out those little mistakes where we are providing them chances. We can now build on the information we have from playing them already." 
The matchup of the Locomotive and New Mexico United will be 7:30 p.m. Friday, June 24 at Southwest University Field. No fans will be in attendance for the third game in a row due to COVID-19 precautions.  
The game will be televised on CW El Paso and ESPN+. 
Michael Cuviello may be reached at [email protected] 
About the Writer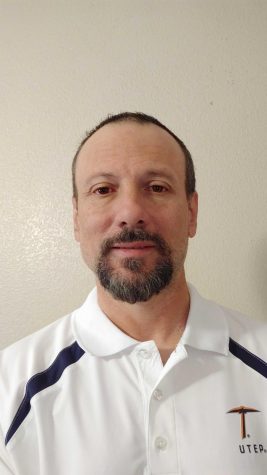 Michael Cuviello
Michael Cuviello is a multimedia journalism student at UTEP. He currently serves The Prospector at Sports Editor and reporter. During the summer 2020,...