UTEP issues statement about changes from Homeland Security on foreign students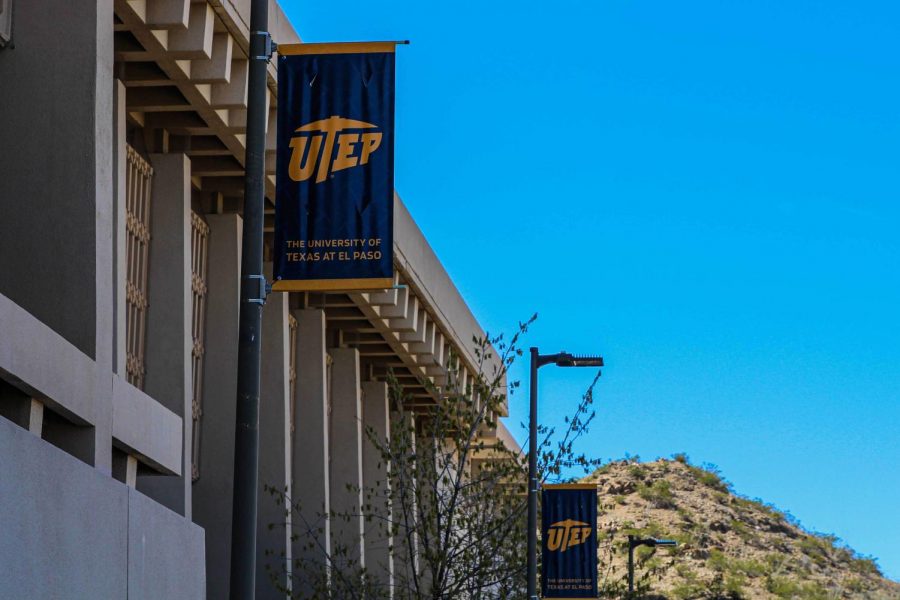 UTEP issued a statement Monday June 6, in response to changes in rules for international students issued by Homeland Security. In the statement, the university said that it would work individually with each student on their course schedule to meet federal requirements for an F-1 visa. We will work with each of them so that they can start or continue progress toward earning their degree the statement continued.  The University stressed that the importance to have hybrid options available to students that cannot solely have online classes due to the  changes made by Homeland Security and will make changes as needed.
The university also said in the statement that there would be more information to be given directly to students in the coming days and any students with concerns can reach them at [email protected] or 915-747-5664.  
Homeland Security had issued a statement concerning new rules involving the Student Exchange and Visitor Program (SEVP) on Monday June 6 that modified temporary exemptions on non-immigrant students on F1 Visas.  
Among the most significant issues with the changes is that students cannot attend any school entirely online for the semester. Students on this program will be forced to either leave or transfer to a school where in-person instruction is available to remain in lawful status. Any students currently out of the country will not be allowed to return under these new rules.  
There is an allowance to take more than one class in a hybrid model, which is a mix of online and in person instruction. According to the fall schedule released Tuesday July 7, UTEP is offering around 3,800 fall courses with approximately 2,500 of these as online classes and about 100 in person. This leaves the remaining 1,200 courses to be some form of hybrid courses.   
"There are only two purposes for these rules. One to punish international students or two, to open up university campuses and either of those are cruel," said UTEP associate of Political Science Todd Curry to KVIA. 
 If courses were to be disrupted during the upcoming semester once classes have started, then the current exemptions would allow non-immigrant students to finish their classes entirely online.  
These exemptions were initially made to counteract the effect on students who were forced to take classes online due to COVID-19, as the majority of schools went to fully online models in response to the pandemic.  
UTEP has over 1,400 international students from more than 70 countries that would potentially all be affected by the new Homeland Security Policy with many current students abroad for the Summer break.  UTEP said 
Harvard and the Massachusetts Institute of Technology (MIT)  filed suit on Wednesday to block the new directive from Immigration and Customs Enforcement that would prohibit international students in the U.S. from taking an all-online course load this fall.  
The universities said in their complaint  that it would put colleges in "the untenable situation of either moving forward with their carefully calibrated, thoughtful, and difficult decisions to proceed with their curricula fully or largely online in the fall of 2020 … or to attempt, with just weeks before classes resume, to provide in-person education despite the grave risk to public health and safety that such a change would entail."  
Other Universities are expected to follow the path of Harvard and MIT in opposing the changes to the rules.
On CNN Tuesday July 7 acting Deputy Secretary of Homeland Security Ken Cuccinelli said that the department's provision requiring international students to take in-person classes or return home for the fall semester would encourage U.S. schools to reopen campuses.   
Cuccinelli also stated that if schools do not reopen physical campuses, there is not a reason for international students to remain in the U.S.  
"This is now setting the rules for one semester, which we'll finalize later this month, that will, again, encourage schools to reopen," Cuccinelli said.  
On Twitter the Dean of Harvard Heather Gerken stated that the new rule was reckless and cruel.  
The Trump Administration's new order is reckless and cruel. When my colleagues learned that our students might be forced to leave the country in the midst of a COVID19 spike, they all volunteered to teach one-on-one classes. One said he'd teach outside in the snow if he had to. https://t.co/rD5KdibETq

— Heather Gerken (@GerkenHeather) July 8, 2020
Claudia Flores a UTEP graduate student  affected by this revocation of current exemptions told the prospector that she was very disappointed with the decision and the possible effect it will have on her finishing her degree. 
"It is incredibly unfair what the administration is doing not only to international students but all immigrants, " said  Flores. "That American dream I grew up with is slowly crumbling down because they don't want us here and while I try to stay positive it is quite disheartening."  
Flores said that UTEP professors have reached out to her about helping her out with her situation