UTEP student starts a 'readvolution' with free books about race, identity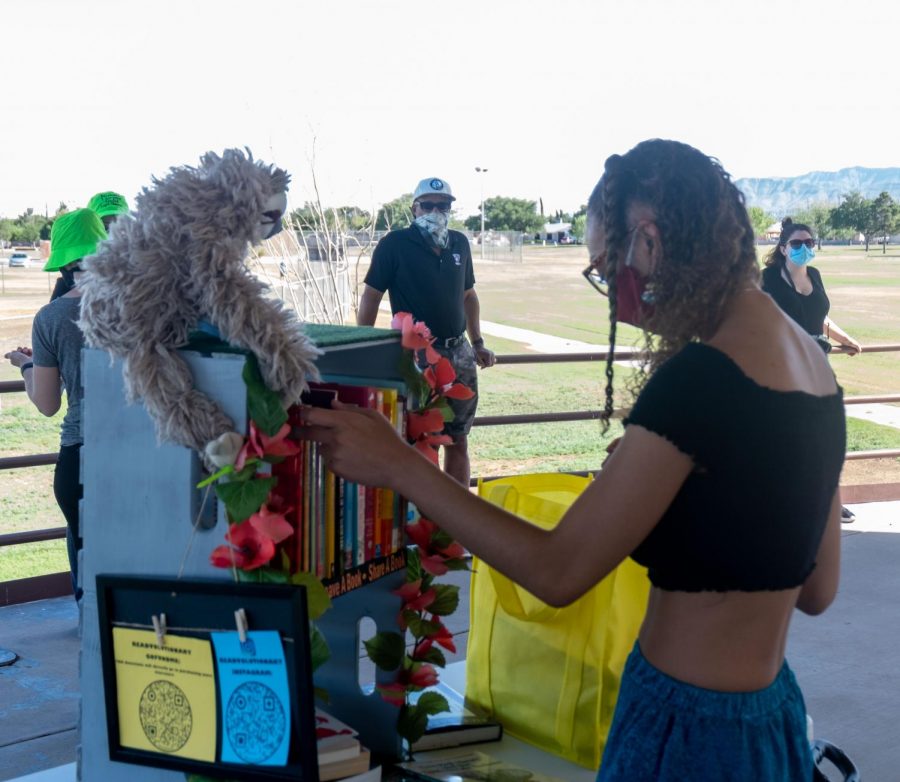 After attending her first protest following the death of George Floyd at the hands of police, Kierra Lopez-Robinson was motivated to contribute to the movement. Inspired by the community's response to police brutality and systematic racism, her mobile library, Readvolutionary, was born to help educate children on race and reduce institutional racism.   
Readvolutionary is a not-for-profit library that Robinson has created to provide the community, particularly children, with free books about race and identity. 
"Spreading as much knowledge to the community, focusing on children with lessons about anti-racism and how to express their feelings with books on multiculturalism and diversity are my goals with this library," said Lopez-Robinson,21-year old senior organizational and corporate communication major at UTEP. 
With the idea that racism is a learned behavior, as many parents and children struggle to find ways to understand other cultures, Lopez-Robinson believes literature related to those matters can help gain a healthier perspective and cultivate knowledge. Lopez-Robinson's library books focus on encouraging positive interactions with people of all backgrounds, a subject she says is not often accessible in local bookstores or public libraries.  
"I feel that many times in school when history is discussed, we are only given half-truths," Lopez-Robinson said. "Educators need to do a better job at educating themselves on diverse cultures and institutions should hire more teachers and leaders that look like the kids being taught."  
One of the educators Lopez-Robinson credits for inspiring her library and her passion to educate others is Michael Williams, Ph.D., the head of UTEP's African American Studies Program. Williams opening dialogues in African American history class helped Lopez-Robinson grasp a better understanding on how to try to connect with others, she said.  
Lopez-Robinson has attended protests and events held in support of the Black Lives Matter movement, where she says she has received positive reactions from attendees regardless of the political spectrum they may fall under. She feels this experience has given her a more positive outlet to create a discussion around a subject few want to address.  
Lopez-Robinson hopes to expand her library by addressing the subject of sex in order to provide children and parents with a better understanding of appropriate and inappropriate touching. Only through open discussion, does she feel parents can make their children comfortable to talk about sensitive matters.   
Readvolutionary's books are donated by individuals or bought from the financial contributions Lopez-Robinson receives through her GoFundMe page. All books are personally sanitized by Lopez-Robinson, to reduce health concerns amid the COVID-19 pandemic.  
People can learn more about Readvoltionary by visiting its Facebook or Instagram pages. 
Michael Cuviello may be reached at prospe[email protected].