Candlelight vigil held at Tobin Park for missing Fort Hood soldier Vanessa Guillen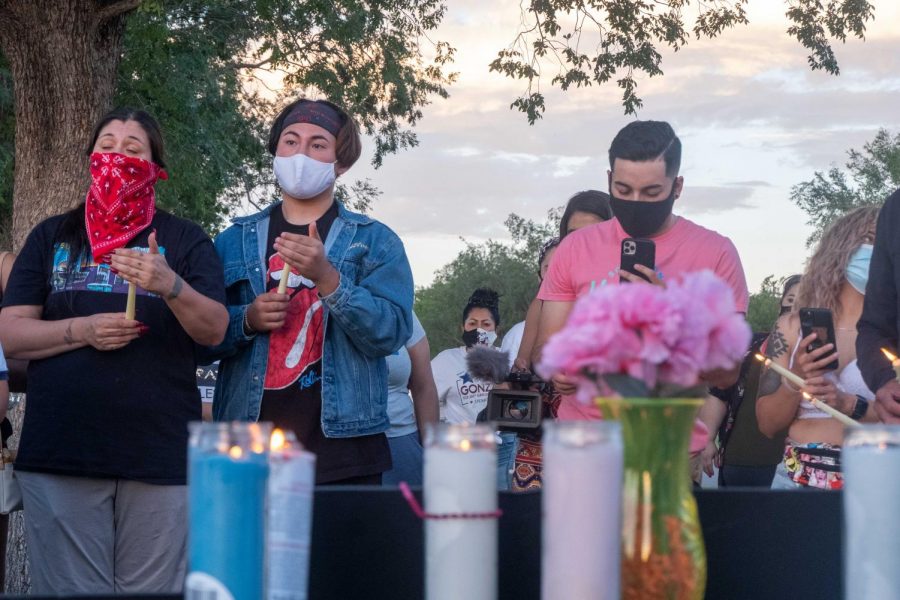 El Pasoans turned out at Tobin Park in Northeast El Paso to honor Private First Class Vanessa Guillen, who is presumed dead since going missing April 22, 2020 from Fort Hood Army base.
Around 75 people turned out in remembrance of Guillen, including Guadalupe Gayton, whose own daughter, Erika, has been missing since July 13, 2019 after attending a concert at the El Paso Coliseum. She said she was there to show solidarity with the Guillen family since the incident resonated strongly with her own experience.
The last known location that Guillen was seen was at her unit on Fort Hood and her identification, car keys and wallet were all found at her unit armory where she had worked that day.
On June 30, contractors along the Leon River found what appears to be human remains in Belton, Texas which is 60 miles from Austin. While no positive identification has been verified, the overall speculation is that the remains are that of Guillen.
The main suspect in the presumed, Specialist Aaron David Robinson of Calumet City, Texas killed himself as police were trying to question him on Wednesday, July 1.
Guillen's family is calling for a congressional investigation into her disappearance and presumed murder as well as the actions taken by her command at Fort Hood leading up to this.
Michael Cuviello may be reached at [email protected]