UTEP Connect celebrates five years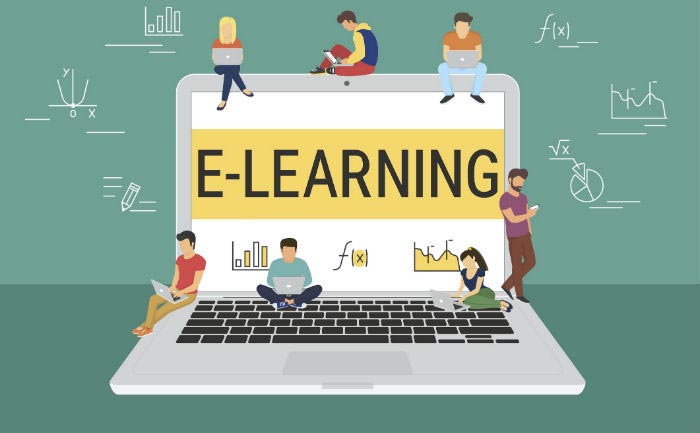 UTEP Connect, UTEP's accessible online learning degree program, has achieved its five-year anniversary milestone. However, due to the pandemic, a celebration was not practical, but the program's accomplishments and future continue to be celebrated.
"We did have a plan to have an event but we were not able to do it so we posted some boards and we're doing announcements but we're not going to have a celebration as we would like due to the current conditions that we have to operate under," said Hector Gonzales, Director of UTEP Connect who joined nearly a year after the project launched. "We were planning on doing so but unfortunately this current crisis hit us and we did not want to put anyone at risk,"
"The intent was to start offering the opportunity for people that did not have the chance to go to college right after high school, people that have to go to work, or joined the military and were not able to attend college in the traditional form," said Gonzales.
Gonzales stressed that the program also gave people  that had left school for any variety of reasons, the chance to complete their degrees.
As of the 2018-2019 school year, 2,155 undergraduate and graduate students enrolled in the program to realize their goals regardless of circumstance and whether they were entering as freshman,  or continuing students. Most students who take part in the program reside within a 40 miles radius of the campus however, there are international students in attendance including students residing in Japan and Germany.
The program offers strong educational backgrounds catering to eight undergraduate degrees:
Criminal Justice
Security Studies
Organizational and Corporate Communication
Media Advertising
Chicano Studies
Arts and Science
Multidisciplinary Studies
RN to BSN science in Nursing
The Program also offers five graduate certificates:
Technical and Professional Writing
Systems Engineering
Construction Management
Early Intervention studies
Urban and Regional Planning
"The certificates are mainly for already working professionals that are looking to expand their skills. For example, the Technical and Professional Writing, it is a certificate that quite a few students go after that is a total of four classes that prepares them to improve their writing. Regardless of what degree their going after, a lot of these students do it to acquire additional skills. Most of the population in UTEP Connect are working professionals," said Gonzales.
There are a total of 10 master's degrees:
Defense and Strategic Studies
Education in Curriculum and Instruction with a Concentration in Bilingual Education
Education in Curriculum and Instruction with a Concentration in Early Childhood Education
Fine Arts in Creative Writing
Science in Construction Management
Science in Systems Engineering
Nurse Practitioner
Nursing Administration Management
Science and Nursing Administration
Music with Concentration in Conducting
The UTEP Connect program has evolved substantially since its establishment five years ago.
"Basing programs online gets expensive especially when you start from nothing. We have seen a drastic increase in the students taking online classes in the last five years," said Gonzales.. "I will say that some programs are more appealing to the population than others so they're not all doing the same, but we have shown great growth in the online programs."
The current pandemic made it so that more students are turning to distanced learning and the Connect program is seeing an increase in enrollment.
"Within the last semester, I don't know if it is because people are working from home or not working as many hours, we have seen an increase in the number of classes students are taking. Our undergraduate classes are in a seven-week format, some students take maybe one or two classes per term, but we are seeing students taking one or two more than that for each term," said Gonzales.
"If nothing else it has provided another option for students who might not be able to continue in a traditional form or they have to go to work or help their family and they don't want to give up their dreams of completing a college education so online classes offer an   for them."
However, online learning does not come without its challenges and the faculty at UTEP Connect, in partnership with numerous departments on campus, have made it their mission to prioritize distanced learning.
"Statistically, studies have shown that when you compare the online population to the traditional population, the likelihood of an online student to drop is higher than a traditional student. One issue is that they have different life commitments, they may have a family or a job, many commitments that can be difficult to manage," said Gonzales.
"Another is that they can feel a sense of isolation, they can be working in the middle of the night on their own, trying to catch up on their work and their readings, they may feel they have no one to ask questions to so it's hard to deal with. It requires the student to have ownership of their performance, they have to be self-motivated. If you procrastinate you will fall behind and very often it is difficult to recover from that. Online puts more responsibility on students in a lot of ways but I also believe that it's more inclusive in a way that students are forced to participate and it's a lot more interactive."
"At UTEP Connect we try and get in touch with the students. We try to eliminate that feeling of isolation. It's a lot of coordination we do with faculty as well as the students in order to become a bridge for them and make it more inclusive, administratively speaking, but it's also not just us, there are other departments on campus that help us with that," said Gonzales.
So, while online learning does not come without its challenges, its challenges also do not come without reward.
"The biggest advantage of online is that I feel that UTEP now gives an opportunity to a population that would not otherwise have the opportunity to complete their college education and that population is part of the community. Previous to launching these programs online, it was a population that was not well served but now they have the opportunity and it is the greatest value we can offer. They don't have to give up their dreams of continued education, it's one of the greatest benefits of this program that UTEP gives a vehicle for these students to arrive at and achieve their educational goals," said Gonzales.
As for the future of UTEP Connect, the team aspires to expand the catalogue of majors and perhaps our current social conditions will usher in more permanent options for distanced learning. Time, new program codes, sufficient resources and faculty as well as a collective effort will be necessary to make it possible. It will take the help of departments already coordinating such as the various colleges, the library Writing Center, the Center for Instructional Design and Student Services, to name a few, to make their vision come to fruition.
"We strive to provide online programs with the same high level of quality and engagement associated with on-campus degree programs, give each student access to an enrollment counselor to help them through the application process and a student success advisor to guide them through the programs," said Gonzales. "Our vision is to create a global community of learners committed to lifelong learning, promoting social responsibility and increasing global awareness."
Sasha Minjarez may be reached at [email protected]