El Paso high schools prepare seniors for college during COVID-19 crisis
The spread of the Coronavirus is raising concerns about how college students will return to campus in the Fall. While current college students will not have much of an adjustment to make, incoming freshmen may struggle. Here is how two El Paso high schools are helping seniors navigate the uncertainty. 
Sonia Ugarte Gil, head counselor at El Dorado High School (EDHS), says her school has prepared graduating seniors by giving them a variety of upper-level courses. 
"With the curriculum that is in place, plus the district offering SAT, TSI and dual credit opportunities, the students that have college in mind are well prepared," Gil said. "EDHS also is an IB school in addition to offering several opportunities for students to also take AP courses." 
The International Baccalaureate (IB) program allows students to gain up to 24 college credit hours after its completion. Dual credit allows students to take college level courses during high school. Advanced placement courses allow students to test for college credit.  
Gil works her best to help graduating seniors reach their goals. She continually reaches out to see if seniors need  help with transcript mailings or letters of recommendation. 
According to Gil, the school has excellent relations with UTEP, which also helps ease students into the college life. 
"We have a very good relationship with our UTEP recruiters and Michael Talamantes," Gil said. "On campus, we do have a college adviser who works with the UTEP recruiters specifically to get students accepted." 
On May 1, UTEP delivered congratulatory balloons and branded gifts to the homes of students who had been awarded UTEP's most prestigious scholarships. This was in collaboration with GenTx Virtual Decision Day, a day coordinated by the Texas Higher Education Board to celebrate students' post-secondary plans.  
Though the school year was ended abruptly, EDHS's graduation has been rescheduled for July 24.  
"We never imagined senior year would end for them the way it did, but this should not define what they are capable of accomplishing," Gil said, who wants her students to continue pushing toward their goals. . "We wish all our graduating seniors' success." 
Jesus "Eddie" Bazan, a guidance counselor at Andress High School, says the distance between staff and students has not affected how hard they have been working.  
"We are in constant contact with parents and students addressing grades, credits and attendance. Teachers have been fantastic with updates concerning those matters," Bazan said. "With the current grading policy in effect, students have a better understanding of their situation and are clear in what has to be done." 
The school offers SAT and ACT tutoring to increase scores and preparatory courses for TSI testing and dual credit. Counselors are always available to students and are working to clear seniors for college. 
"In light of our current situation, we plan on parking at a designated spot while they turn in necessary items and cheer them on while posting posters to our vehicles," Bazan said. 
UTEP takes part in supporting students by often sending representatives to the school to give presentations. However, despite joint efforts, Bazan has concerns.  
" Being available physically is more accessible, while virtually may be put off or disregarded," Bazan said. "Some (students) do not have plans and leave high school with an uncertainty of immediate plans." 
Nevertheless, the Andress staff continues to be available to students in any way it can, whether it be monitoring students who may need summer school or by offering mental health services.  
Andress' graduation has been rescheduled for July 1, with Bazan remaining positive and sending a message to his students. "Trust what you know; you are more prepared than you think. Don't be afraid to fail and never make excuses," Bazan said. "Know that wherever you go, you belong. Be open to the world in front of you as you create it." 
A variety of resources for UTEP's incoming first-year students can be found here.  
Exodis Ward may be reached at [email protected] 
About the Writer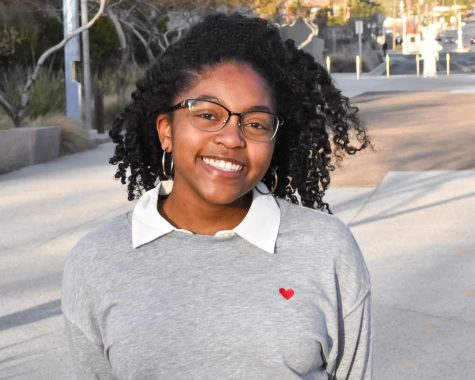 Exodis Ward
Exodis Ward is a Multimedia Journalism major, English Rhetoric minor at the University of Texas at El Paso. She is Entertainment editor at The Prospector,...