UTEP basketball find their point guard with Oklahoma transfer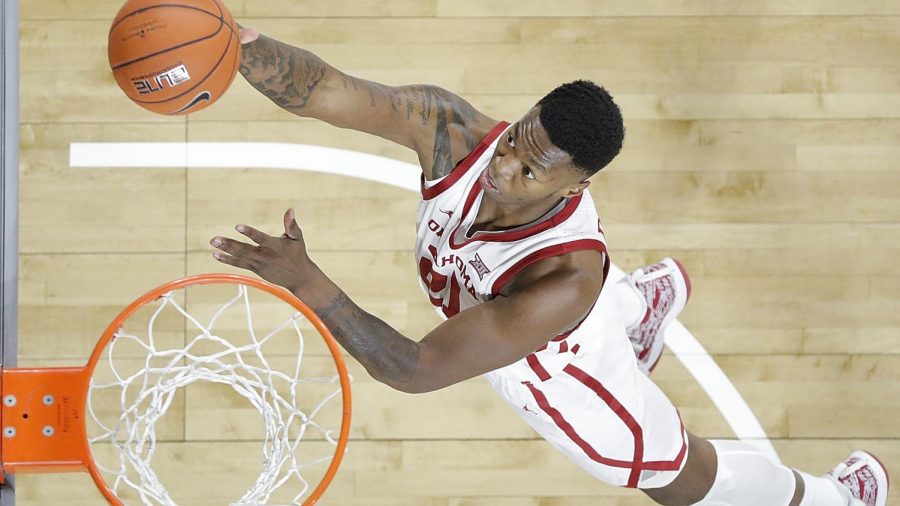 According to Jeff Goodman at Goodman Hoops, the UTEP  Miners have received a commitment from transfer Jamal Bieniemy of the University of Oklahoma Sooners. Bieniemy a starting point guard for the Sooners this past season, started 31 games averaging 5.2 points, four rebounds and 2.8 assists per game while shooting 34.5 % from the field.
https://twitter.com/GoodmanHoops/status/1263495311718322177?s=20
UTEP has landed Oklahoma transfer Jamal Bieniemy, source told @Stadium. Great pickup for Rodney Terry & Co.

— Jeff Goodman (@GoodmanHoops) May 21, 2020
Having two years of eligibility remaining and starting experience on a Power Five program that went 19-12, Bieniemy brings something to the table that no recent transfer has on thier resume, major program experience.
Starting 17 games as a true freshman for the Sooners, Bieniemy has played in 65 total games at a major program and is considered the Miners' top signing this offseason. After shooting an impressive 40% from the 3-point line as a freshman, Bieniemy regressed to shooting 25% as a sophomore. With increased playing time, Bieniemy also shot a disappointing 34% from the field this season, after shooting 39% his previous season.
'He's really good defensively and a communicator," Oklahoma Head Coach Lon Krugar said to the Oklahoman in February about Bieniemy.
As a three-star prospect out of Tompkins High School in Katy, Texas was the 145th ranked prospect coming out of the 2018 high school class as ranked by 24/7sports.com. Power Five rivals Texas A& M and Oklahoma State as well as Houston, offered Bieniemy scholarships before he chose to sign with Oklahoma.
Bieniemy led Tompkins to the 6A championship game as a senior, averaging 17.4 points, 7.1 rebounds, 6.3 assists and two steals per game. Named to USA Today's All-USA Texas Boys Basketball Second Team, Bieniemy was named MVP of his district and holds Tompkins records for points, assists and steals.
Bieniemy was born in New Orleans but grew up in Houston and is the nephew of Eric Bieniemy, offensive coordinator for the Super Bowl Champion Kansas City Chiefs.
Standing 6-5, 190 pounds, Bieniemy brings outstanding height to the point guard position and can play both guard positions. Much like many recent point guards at UTEP, Bieniemy is more of a combo than a true point guard, but what makes him unique is experience starting at the position for a major college program. Based on his unselfish play at Oklahoma, Bieniemy will be more focused on ball distribution than scoring.
The Miners will need his shooting to return to his freshman levels to have an efficient offensive output from Bieniemy. Consistent shooting was a significant issue for the Miners at the position this season with departed players Nigel Hawkins and Jordan Lathon.
With the signing, three of the five starting positions in the lineup for the Miners would seem to be set. Bieniemy would seem to be a shoo-in for point guard, with junior Souley Boum at shooting guard and senior Bryson Williams at center. Twelve game starter junior forward Tydus Verhoeven should be a favorite to start again this season. Senior Eric Vila and junior Efe Odigie should be in the mix as well, along with transfers Kristian Sjolund, Christian Agnew and Adam Hess.
For the second straight  year that the Miners will  not have a high school commit to joining the team as a scholarship player. In the past two years, the Miners have had three prep players de-commit from the team in the off season.