Opinion: My top 10 sports films of all time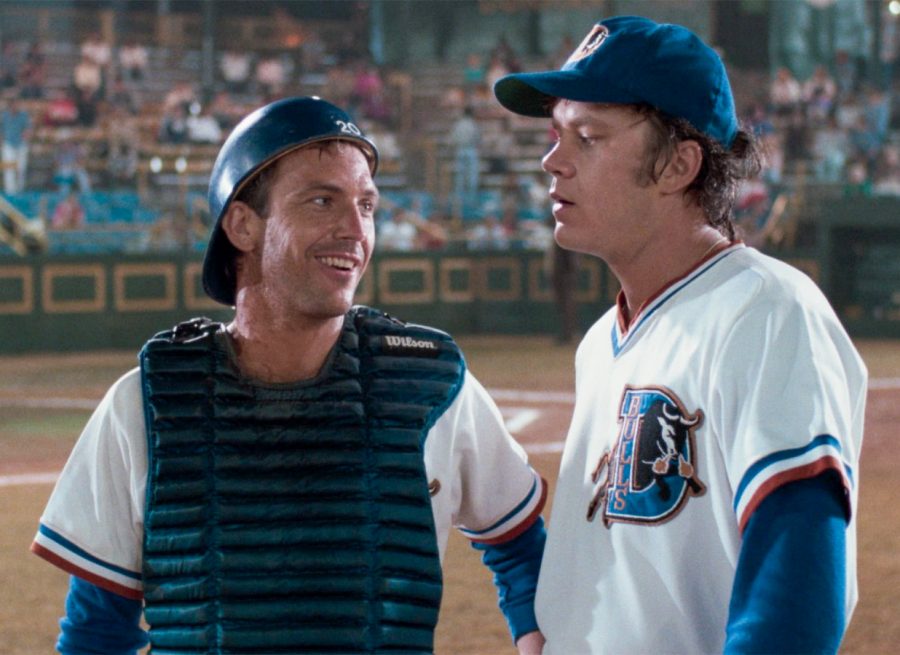 No. 10 "He Got Game" (1998)  
Directed by Spike Lee 
This basketball drama stars Ray Allen as Jesus Shuttleworth and Denzel Washington as his incarcerated dad, Jake Shuttleworth. Jesus is the top basketball prospect in the nation and every college wants to recruit him, as well as the NBA. Jake is furloughed from prison to try to convince his son to play for Big State. The father and son pair have a troubled history, which further complicates matters as Jesus tries to make the most crucial decision of his life. An intensely well–acted drama with a compelling first-time performance by Allen that explores the system that seeks to exploit young black athletes. 
No. 9 "Hoop Dreams" (1994)  
Directed by Steve James 
A documentary about two African American basketball players who travel way across town to play for a predominantly white high school with a prestigious basketball program. William Gates and Tommy Agee are from two of the most impoverished areas of Chicago. Both young men see basketball as an escape from their dire situations. This compelling film follows the aspirations of these two young men as they look to change their station in life with their athletic gifts and achieve the NBA dream. Thoroughly exploring the dynamics of race and class in America, "Hoop Dreams" is a must–see film. 
No. 8 "The Wrestler" (2008)  
Directed by Darren Aronofsky 
No dramatic movie has captured the essence of the past of a prime professional wrestler as well as this Mickey Rourke vehicle. Rourke stars as Randy the Ram Robinson, an aging wrestler well past his prime. After suffering a health setback, Robinson decides to give up wrestling and is convinced to try to reconnect with his estranged daughter. Rourke's performance is the best of his career and his portrayal of an athlete that just cannot give up his career no matter what the cost makes this an exceptional film. 
No. 7 "Field of Dreams" (1989)  
Directed by Phil Alden Robinson 
A unique film about baseball overall, this fantasy film about an Iowa farmer played by Kevin Costner that hears a voice is telling him to build a baseball field in the middle of his farm. A great cast abounds with Burt Lancaster, James Earl Jones, Ray Liotta and Amy Madigan as his faithful wife. The film explores how sports can be a thread that ties two family members together with the memories and experiences of it. A profoundly moving film that has been known to make many a strong man teary–eyed. 
No. 6 "Slap Shot" (1977)  
Directed by George Roy Hill 
Paul Newman stars as Reggie Dunlap. player coach of Charleston Chiefs, a minor league hockey team. Upon hearing that the team will be folding, Dunlop decides to go to all-out goon hockey. The fans of the town love the new style of the team, especially the enforcer trio of the Hanson Brothers. "Slap Shot" is a down and dirty comedy that is a crowd–pleaser and one of the finest of the genre. 
No. 5 "A League of Their Own" (1992)  
Directed by Penny Marshall 
Documenting a little-known part of baseball history, this film reenacts the founding of the All-American Girls Professional Baseball League in 1943. The league was established due to the stoppage of Major League baseball for World War II. Tom Hanks stars as the manager of the team with a bevy of recognizable actors such as Geena Davis, Rosie O Donnel and Madonna. A fast–paced, touching film that was one of the first to tell a sports story about women that does not focus more on romance than their love for the sport. The entire cast shines in one of the best films about baseball period. 
No. 4 "Rocky" (1976)  
Directed by John G. Avildsen 
One of the most iconic sports films in history and the only Oscar winner on my list of the best. Sylvester Stallone stars as the title character, a journeyman boxer that gets the chance of a lifetime. Apollo Creed, played with flair by Carl Weathers, decides to give a random fighter a shot at the world title that turns out to be Rocky. A powerful story of an underdog going against all the odds to prove himself. Inspiring multiple sequels and a spin–off, "Rocky" is a hard–hitting sports drama about a club fighter who finds more within himself. 
No. 3 "Eight Men Out" (1988)  
Directed by John Sayles 
The infamous black sox scandal in Major League Baseball is explored in this drama about the 1919 Chicago White Sox. Allegedly, eight players on the team were paid to throw the World Series and this film explores the motivations of all involved. A star-studded cast of young actors from the '80s appears in this film and all actors give top–level performances. It paints a different era of baseball when athletes were paid much less and had little to no power to negotiate. "Eight Men Out" is an impeccably acted and shot period piece about baseball's darkest scandal and the fallout from it. 
No. 2 "Bull Durham" (1988)  
Directed by Ron Shelton 
A tale of a past, his prime minor league catcher has spent a total of 21 days in the major leagues and is on the last legs of his playing career. Kevin Costner plays the catcher named Crash Davis that is told he must mentor an up and coming baseball prospect played by Tim Robbins named Ebby Calvin "Nuke" LaLoosh. Nuke is a talented, yet immature player and Crash must help him figure out his pitching woes. Susan Sarandon is terrific as Annie, an eccentric baseball groupie who is the love interest of both characters. "Bull Durham" is a quirky comedy that is equal parts baseball and relationship wisdom. 
No. 1 "Shaolin Soccer" (2001)  
Directed by Steven Chow 
While it is doubtful that many people have this movie at the top of their sports list, I find the sheer energy and love of film on display in this feature to be my favorite. "Shaolin Soccer" is a silly yet fun sports comedy about a monk that wants to find a way to help people find the spiritual and practical benefits of kung fu in their life. A disgraced former soccer pro discovers his talent and wants to coach him, together they round up his brothers who all have unique abilities to form a team taking on Team Evil in the soccer championship. Over the top and absurd in so many ways, the films pure comedy and top-level special effects make for one of the most enjoyable viewing experiences of any genre. 
Michael Cuviello may be reached at [email protected]