UTEP art exhibit debuts online due to pandemic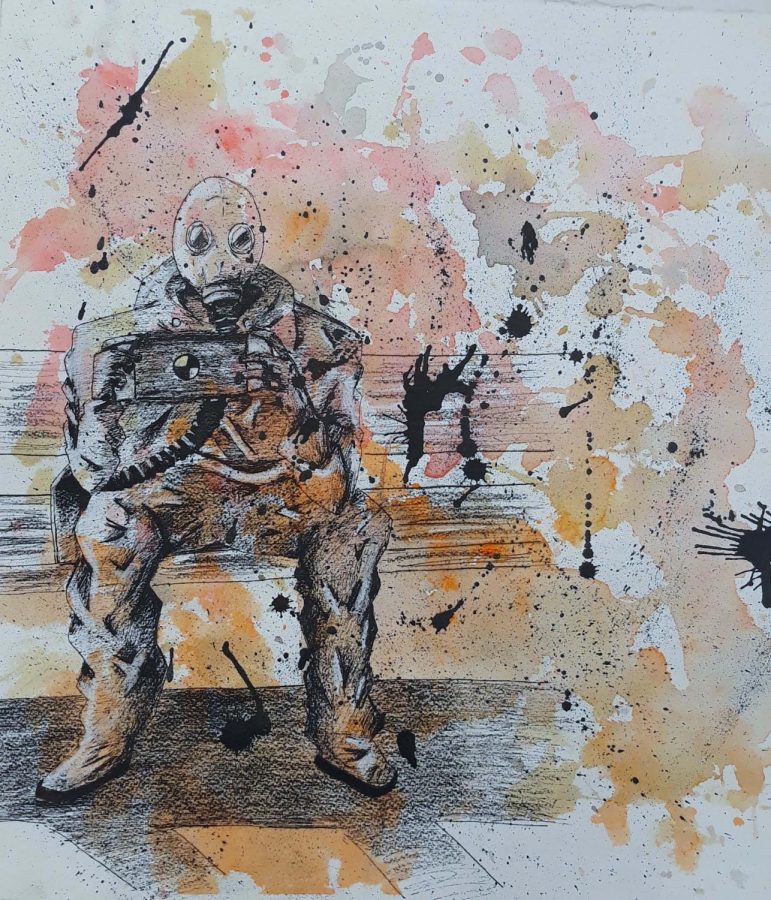 Like everything else, the Stanlee and Gerald Rubin Center for the Visual Arts at UTEP closed its doors because of the coronavirus pandemic, but its 2020 Annual Juried Student Art Exhibition is still moving forward — except virtually and with a new set of guidelines.  
Each year, UTEP Department of Art undergraduate students are required to purchase an entry form where they can submit up to five works that have been completed within the previous year. 
This year, the visual art students won't be charged for their entries and are required to submit their work online by May 14. The artwork will be juried from May 19-22. All winners will be announced via the Rubin Center's Facebook page at 6 p.m. Thursday, May 28.  
The categories include all concentration areas taught in the department like metals, drawing, painting, ceramics, sculpture, printmaking, graphic design and photography. This year's prizes include the Arlene Smith McKinnon Endowment Purchase Award for Overall Best of Show and the Sarah and Tom Lea Purchase Award for Best Life Drawing or Life Painting, as well as for best award in each category.  
The Rubin Center has provided students with a link for the entry forms and guidelines for photographing their artwork. Some students felt discouraged since not many have access to proper photography equipment.  
"I think this year's student exhibition is completely different from the rest not only because it's online, but a lot of students don't necessarily have the equipment to photograph their artwork at home," said UTEP ceramics major Roxana Rodriguez. "You don't necessarily grasp what certain pieces look like because they'll be judging from photographs instead of being physically in front of them." 
The ceramics student will be submitting four works of art including her piece, "Indispensable creator" which is a three-foot-tall clay sculpture that was part of the Metals, Sculpture and Ceramics Union gallery exhibition "Milagros." 
The clay sculpture represents her own personal "milagro," which stands for miracle in Spanish, of her hands that allow her to create art. 
"I struggle with Rheumatoid arthritis, which keeps me from working as it becomes painful to move and shape clay in my hands," Rodriguez said. "The main focus of this sculpture is the hand which are the creators of my artwork, without them I would not be able to continue my work."
Although hosting an art exhibition online is a different experience for many, some students are nonetheless glad that the exhibition is still taking place.  
"I am glad they were able to find an alternative solution, students in the art department have worked diligently on their works this year," said art education student, Gabriel Reyes.  
Reyes will submit five pieces that range from watercolor drawings and stop motion animation to ceramic pots. Reyes' work addresses threats to the environment such as pollution, through whimsical figures and dark humor.  
Other participant students include ceramics and painting major Mathew McIntyre, who will submit four pieces under ceramics, painting and drawing. The artist was also concerned whether the artwork would still have the same impact as it would physically.  
"Still, I'm thrilled to have the opportunity," he said. McIntyre's submissions include a drawing titled "Solo Climber," which is a collage made of paper, fabric and graphite. 
Jaqueline Martinez may be reached at [email protected]