UTEP men's basketball adds outside shooting with swingman Adam Hess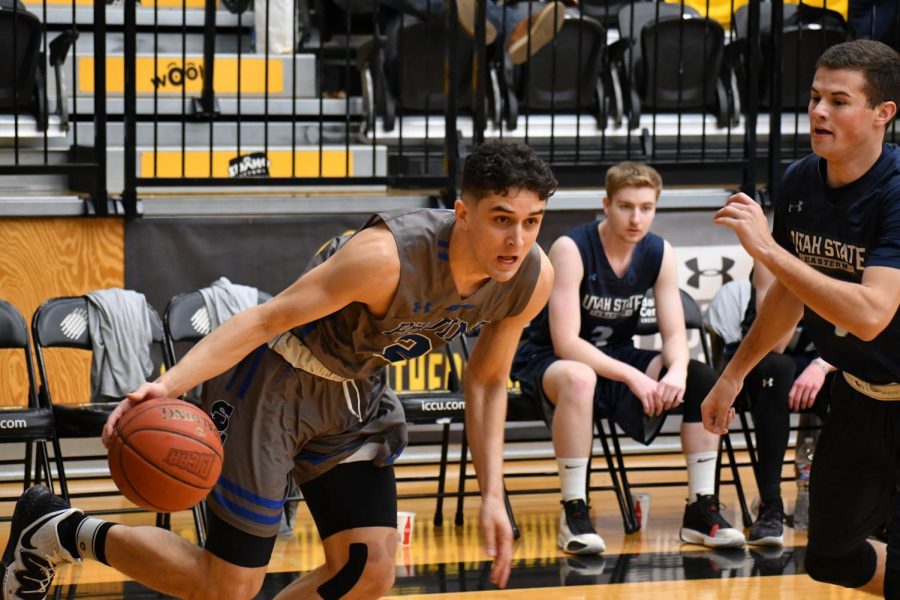 According to CBS Sports' Jon Rothstein swingman Adam Hess of the Salt Lake Community College (SLCC), Bruins has committed to transfer to UTEP.  Hess as a freshman, averaged 7.6 points a game shooting 46% from the field and 43% from the 3-point line. 
Hess lauded Head Coach Rodney Terry and assistant coach Nick Matson as big determining factors in his choice of UTEP. 
Averaging 18 minutes a game in 24 games, Hess led the team in free throw and 3-point shooting. Hess will have three years of athletic eligibility remaining and will not have to sit out a year. 
The Bruins went 29-4 and were the No. 4 seed in the National Junior College Athletic Association Tournament before its cancellation. Hess scored a career–high 18 points in his first career college game versus Chandler-Gilbert Community College Nov.1, 2019. 
Originally from Thousand Oaks, California, Hess played at Westlake High School and then at St. Thomas More Prep in Oakdale, Connecticut. Among the most notable NBA alumni of the school is Andre Drummond of the Cleveland Cavaliers, a two-time all-star. Hess originally signed to play with Western Athletic Conference School, California Baptist but after redshirting his first year, he transferred to SLCC. 
"Adam is a tremendous shooter from the three-point line but he is also more than just a shooter, which is what we wanted," SLCC Head Coach Kyle Taylor said. "He plays incredibly hard, competes on the defensive end, is capable of coming off a ball screen and making a good play, and has great character.
https://slccbruins.com/news/2019/8/16/slcc-mens-basketball-signs-cal-baptist-transfer.aspx  
Taylor feels that Hess is a good fit for UTEP with his skill set that he possesses and regards him as one of the best shooters he has ever coached. 
Hess shot better than any backcourt player the Miners had on the floor last season as a role player for the Bruins. Overall, the Miners were a dismal 3-point shooting team last year, with only two players shooting over 28% from that range. The team leader Darryl Edwards has finished his career with the Miners, so there are huge question marks who can fill that void. 
Restocking its backcourt depth seems to be a priority this offseason and Hess is a good shooter with great size for a guard. Questions remain what will happen at point guard, but Hess adds some outside shooting and is reliable at the charity stripe. Scoring off the bench was a major issue all season; Hess possibly remedies that problem. While not the marquee signing that many Miner fans are hoping for, Hess adds depth and shooting that UTEP lacks.