Five more shows to binge-watch while in quarantine
"The Good Place" (Netflix, Hulu)  
This comedy about the afterlife stars Kristen Bell as Ellen Shellstrop, a recently deceased soul whose amoral nature has her believing that she is not in the right place. The entire cast puts on an excellent comedic performance and the script continually has you wildly guessing what's going to happen next.  The "good place" is the destination for people that have attained a certain amount of points based on their moral choices in life. Those that do not achieve enough points are sent to "the bad place." Ted Danson, playing an architect of the heavenly community, is at his comedic best. Full of twists and turns as well as a philosophical take on morality, this show delivers the laughs. 
"Better Call Saul" (AMC, Netflix)  
A prequel of sorts to "Breaking Bad" that serves as an introduction to Saul Goodman, a shady lawyer that represents all levels of low lives. The show starts with Goodman's origin as Jimmy McGill and his relationship with his brother Chuck who takes issue with Jimmy's shortcuts. Bob Odenkirk stars as the title character and has been nominated every season for a prime-time Emmy for this role. Although a crime drama, the show has a comedic timing with many of its scenes to ease much of the tension it establishes. McGill continues to follow down the darker path as the series progresses to a possible point of no return. Every action has a consequence and Goodman's journey is a must-see. 
"Ozark" (Netflix) 
Jason Bateman stars as Marty Byrde, a financial adviser that is involved with laundering money for a Mexican drug cartel. After his partner is murdered, he convinces the cartel that he has a perfect plan to clean the money in the Ozarks. Three-time Oscar nominated actress Laura Linney stars as Wendy, his conflicted wife with her own demons. The stakes are continually high for the Byrde family as they engage in a crossfire of issues with the Chicago mob, local drug farmers and the cartel. Actress Julie Garner plays a young and feisty Ruth Langhorne who gets involved with the Byrde's and has her own criminal family issues. Tough decisions abound for each character having a lack of trust for the motivations of the other. The devolvement of these characters and their ill-fated future is a compelling crime drama.  
"Justified" (FX, Hulu) 
From the legendary pulp fiction novelist, Elmore Leonard comes Justified, a crime drama based on his short story "Fire in the Hole." Timothy Olyphant portrays hardnosed Raylen Givens, a United States marshal based in Harlan, Kentucky. Givens is very much a throwback to old western lawmen as he dictates justice in his own manner. The show initially focuses on Givens' initial feud with the Boyd criminal family. Givens' arch-nemesis for much of the series is Boyd Crowder, played brilliantly by Walter Goggins. Boyd is continuously in a state of flux with his character arches as he changes motivations on a whim. The interplay between the two rivals is riveting and makes one continue to want more from the show. 
"BoJack Horseman" (Netflix)
This is an animated series set in a world where anamorphic animals and humans coexist in society understanding each other much like "Zootopia." BoJack Horseman is a horse voiced by Will Arnett who is a melancholic, narcissistic drunk that wants to regain relevance in writing his autobiography. Bojack was once star of a ninety's television sitcom called Horsing Around. The show is a very dark comedy and goes places that many sitcoms would not go in dealing with issues such as depression and substance abuse. This is a quite funny show that deals with the realities and consequences of the main character's actions toward other people in his path, often resulting from his selfishness. A cautionary comedic tale of addiction and the perils of celebrity, BoJack Horseman is a unique watching experience. 
Michael Cuviello may be reached at [email protected] 
About the Contributor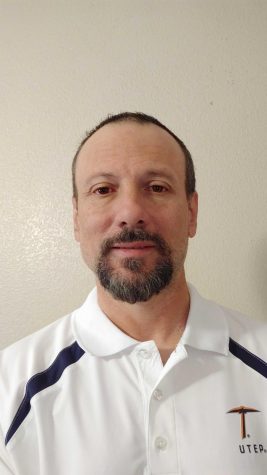 Michael Cuviello
Michael Cuviello is a multimedia journalism student at UTEP. He currently serves The Prospector at Sports Editor and reporter. During the summer 2020,...