Five shows to binge-watch while in quarantine
Coronavirus has changed everyday life for most Americans and stay-at-home orders throughout the  country have kept folks hunkered down at home, so here are some binge-worthy series to keep you entertained after your shift at the home office. 
"Breaking Bad" (Netflix, AMC)  
One of the most acclaimed shows to ever air on television, Breaking Bad is about a chemistry teacher who becomes a maker of meth to make money his family desperately needs. Upon getting a cancer diagnosis, the lead character Walter White, played by Bryan Cranston, worries that his possible death will burden his family in the future, so he turns to a secret life of crime to remedy this difficult financial situation his diagnosis put him in.  
Cranston gracefully plays this iconic lead character by articulating Walter's transformation from a mild-mannered chemistry teacher to a man not to trifle with in a sea of predatory criminals. It is a fictional case study of how money can change oneself, no matter how altruistically a person starts. Continually moving his character's moral compass with the end justifying the means, the lines become so blurred by the end of his journey that there is very little of the old Walter to be found. An intensely well-acted and crafted crime drama, Breaking Bad will keep you entertained episode after episode. 
"Homeland" (Showtime)  
Claire Danes stars as CIA officer Carrie Matthews, a top-level spy that has bipolar disorder, in an intense spy thriller that focuses on terrorism and espionage plots at the highest levels in government. Homeland incorporates many plotlines that mirror much of real-world situations that have occurred between the United States and the Middle East. The series often focuses on diplomatic relationships between countries, including the darker themes of what goes on behind the scenes in making them happen. Plot twists are abundant within the series and character fates are seldom easy to predict. Acting is top-notch from all of the cast. 
"Wentworth" (Netflix) 
An Australian prison drama, Wentworth is about an all-women prison and its inhabitants, whether guard or prisoner. This dark drama humanizes its characters in a way that seldom makes any person intrinsically all good or all bad. There is nothing sugarcoated about prison life in this the show because it's as gritty as it comes to portraying prison life and its hazards.  
Prisoners and guards are equally compelling in their characterizations with the gray areas of morality they accept. There is always a feeling that any character at any time could have almost anything happen to them. Although the show starts with a focus on the character Bea Smith, imprisoned for the attempted murder of her abusive husband, the show becomes much more of an ensemble piece where nobody is immune from maleficence. An unpredictable character study well worth watching. 
"Curb your Enthusiasm" (HBO) 
From the creator of "Seinfeld," critically acclaimed director Larry David's Curb Your Enthusiasm is a show about a fictionalized version of himself and his many social issues in life. David's constant inability to suppress his indignation with other people's behavior leads to constant misunderstandings often quite comedic. The show is not politically correct in any sense of the term and much of this issue gets David in awkward situations quite often. Improvisational comedy is very much at play in the series, which makes for quite interesting dialogue between characters. In an era of cookie-cutter shows, this comedy consistently delivers the laughs. 
"Halt and Catch Fire" (AMC, Netflix)  
Halt and Catch Fire explores the rise of the personal computer through the eyes of its three protagonists, an engineer, a programmer and an entrepreneur. The fictional journey of these characters loosely resembles real-life figures such as Steve Jobs and Steve Wozniak of Apple Inc. in their relationship dynamic. The show focuses on the boom of the home computer market and the intense competition that developed in the marketplace with the quickly evolving technologies. The entire cast stands out with a great balance in the underlying forces that all came together to energize this emerging market. Overall an excellent show for a journey through on the rise of the computer shown from multiple perspectives that continually gives its story depth. During a time where more people than ever will be on their computers due to so many things shutting down, a quality drama about their favorite device should make for a compelling watch. 
Michael Cuviello may be reached at [email protected] 
About the Contributor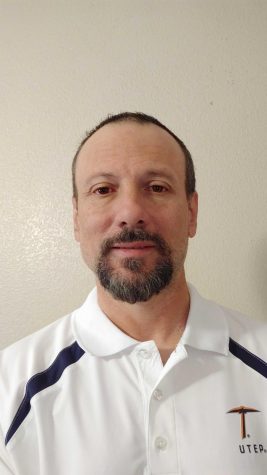 Michael Cuviello
Michael Cuviello is a multimedia journalism student at UTEP. He currently serves The Prospector at Sports Editor and reporter. During the summer 2020,...