UTEP basketball's Anthony Tarke enters transfer portal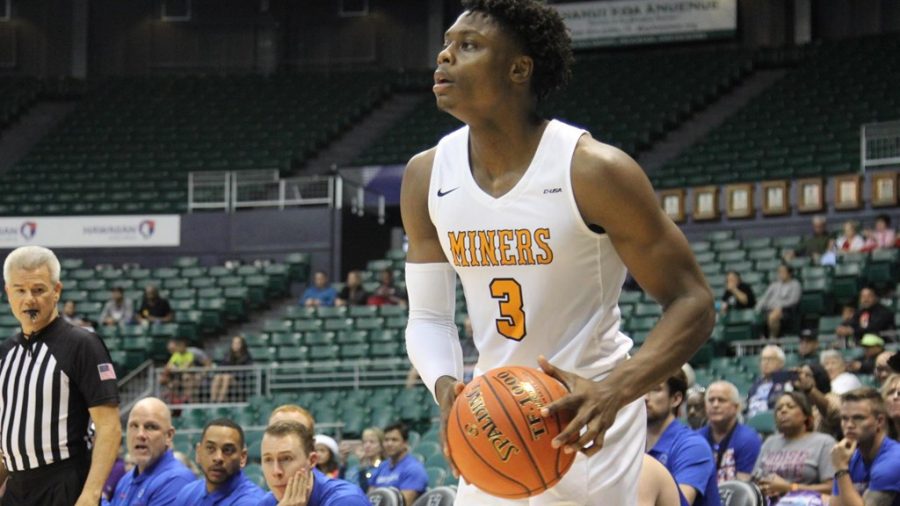 Redshirt junior transfer forward Anthony Tarke entered the transfer portal according to verbalcommits.com and became the third Miner this offseason to make that decision.  
Tarke was one of seven transfers that Head Coach Rodney Terry brought to UTEP upon his arrival in his first year. Previously playing at New Jersey Institute of Technology (NJIT) for two seasons, Tarke led NJIT in scoring with 15.7 points a game as a sophomore. Due to his performance as a sophomore Tarke was named as an All-Atlantic Sun first-team selection. 
Sitting out the 2018-19 basketball season, Tarke was considered to be a valuable addition to the Miners and earned praise for his practices. The 2019-20 season started slowly for Tarke as he played sparingly early in the season. Tarke did not play at all in four of the first seven games of the season, which included significant games against New Mexico State and the University of New Mexico. 
Playing time started to open up for Tarke after sophomore Efe Odigie overslept and missed a team flight. Tarke played significant minutes in the Diamond Head Classic, averaging 24 minutes a game in the final two games in Honolulu, Hawaii. Averaging seven rebounds including three offensive per contest in those games, Tarke gave solid board work. 
Making his first start of the season in a 69-67 loss to Florida International, Tarke only shot 1-7 from the field with five turnovers but added eight rebounds. Following that game, Tarke would go back to being played erratically with little to no role in most games. 
Receiving his second start of the season versus Western Kentucky, Tarke once again added rebounding but minimal offensive impact. Overall, for the season, Tarke averaged 2.6 points and four rebounds in 14 games played. Tarke did not play at all in the final four games for the Miners. 
Tarke never seemed to be an integral part of any type of rotation this season as he went many games without leaving the bench. Banged up at times throughout the season but even when healthy, the minutes were not there for Tarke. Without playing time, it was hard to gain any level of consistency with his offensive play. With one season of playing eligibility left, Tarke has no clearly defined role for his final season at UTEP, so transferring may be in his best interest for playing time. 
Still early in the offseason, the Miners probably have not seen its last team member entering the transfer portal. UTEP will also be looking to bring in possible transfers to replace the departing players. Terry's team was built on the back of transfers from other schools, so it is not surprising to see players exercising this option for their benefit. 
Michael Cuviello may be reached at [email protected]