Artista visual Juarense produce 'Itinerario de una mujer en la frontera'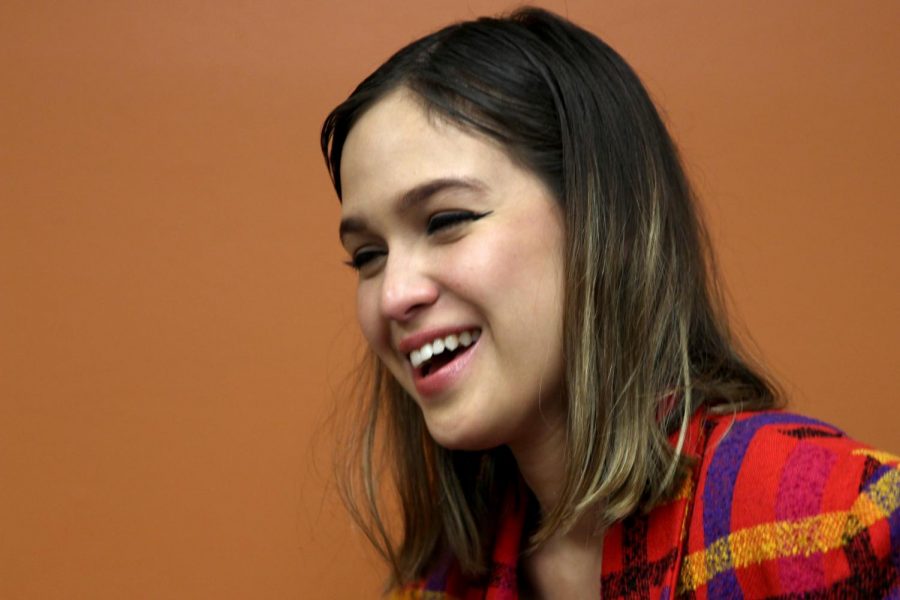 El cine y la producción siempre fueron una meta inalcanzable para la artista visual de 27 años Persia Campbell. Sin embargo, dejó atrás sus miedos de fracasar en un medio normalmente dominado por el hombre, empacó sus maletas y se fue a estudiar diseño de producción a la Ciudad de México.  
Durante sus estudios, Campbell empezó a mezclar su pasión por la fotografía con el diseño de set, algo que ahora es distintivo en sus fotografías. Aunque dice que su tiempo en la Ciudad de México la ayudó a superarse como artista y la inspiró, no fue hasta que regresó a su ciudad natal de Ciudad Juárez, México, que se sintió completamente en su elemento. 
Después de vivir fuera de Ciudad Juárez por años, Campbell regresó y se trajo a su novio con ella. Como el cambio para su novio fue algo radical, Campbell se encontraba explicándole los modismos, cultura, y la vida en la frontera.  
Fue ahí que ella descubrió lo importante que es la frontera de Ciudad Juárez y El Paso, algo que ella tomaba desapercibido durante su infancia.  
"Él también me enseñaba cosas que ni siquiera yo me daba cuenta de la frontera", Campbell dijo. "Le parecía impresionante que de un momento a otro ya estaba en otro país". 
Al contarle la historia de la frontera, Campbell empezó a ver con nuevos ojos a la ciudad que la vio crecer. 
"Desde que volví, empecé a situarme como mujer, como mujer fotógrafa, y como mujer de aquí de la frontera, y empecé a trabajar en esta última serie acerca del estereotipo de la mujer fronteriza", Campbell dijo. 
Campbell acredita a la Avenida Juárez del centro de la ciudad como su mayor inspiración en su más reciente colección de fotografía. Sumergida en información sobre el lugar, se informó sobre la a prohibición del alcohol en los Estados Unidos, y cómo la avenida formó parte de ese periodo histórico. 
"Ciudad Juárez es un lugar bastante importante, aunque no nos guste tanto", Campbell dijo. "Mucha gente dice que Juárez esta feo y no hay nada, pero Juárez es muy importante". 
El ser mujer es uno de los factores más importantes e individuales en la manera en la que Campbell toma sus fotografías. Ella dice que su intuición de mujer la lleva a la tener ideas poco convencionales que la describen a ella y a su modo de pensar y vivir.  
Campbell explica que, en sus inicios en artes visuales, todo era concepto y técnica, y ella prefiere lo visual y al mismo tiempo crear un ambiente a través del diseño de set.  
En su nueva colección de fotografías, "Itinerario de una mujer en la frontera", una serie de tres episodios, Campbell nos presenta una historia de amor y desamor ficticia que toma lugar en la Avenida Juárez en los años 70. 
Campbell menciona a la fotógrafa Juarense Alejandra Aragón como a una de sus fotógrafas favoritas y que más han influido en la nueva colección. 
El proceso en el que Campbell planea y ejecuta sus colecciones toma mucho tiempo y planeación. El primer episodio de Itinerario de una mujer en la frontera le tomó meses completar y aún tiene planes de hacer un cortometraje del episodio con música original.  
"Hacer una serie de fotos de verdad que es una cosa súper laboriosa", Campbell dijo. "Hago el 'mood board', hago el visual de los colores, y luego voy poniendo referencias de escenografía, la paleta de colores ya muy clara". 
La serie trata de una mujer que baila en la Avenida Juárez y se enamora de un soldado de Fort Bliss en El Paso, Texas, que va a la guerra y no regresa.  
El primer episodio nos da la perspectiva de la mujer, sin nombre, en soledad. Campbell intenta describir cómo se sentiría una mujer en esa situación. El episodio incluye todos los elementos que Campbell ha aprendido de los diferentes medios de arte en los que ha estado involucrada, como el diseño de set, el diseño gráfico, y el cine. 
Campbell espera poder exponer el primer episodio de la serie durante el verano de este año, pero aún no sabe los detalles de galería o una fecha exacta. 
También espera poder exponer los siguientes episodios de la serie en el futuro, y seguir representando a Ciudad Juárez y a la frontera. 
Paulina Astrid Spencer puede ser contactada a través de [email protected] 
About the Contributor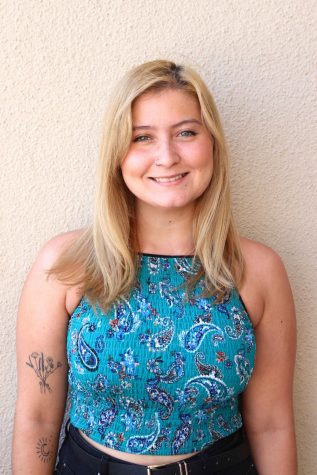 Paulina Astrid Spencer,
Paulina Astrid Spencer is a multimedia journalism student at the University of Texas at El Paso. She works as a reporter at the University's newspaper,...