Seven must-see LGBTQ romance films — because love is always in season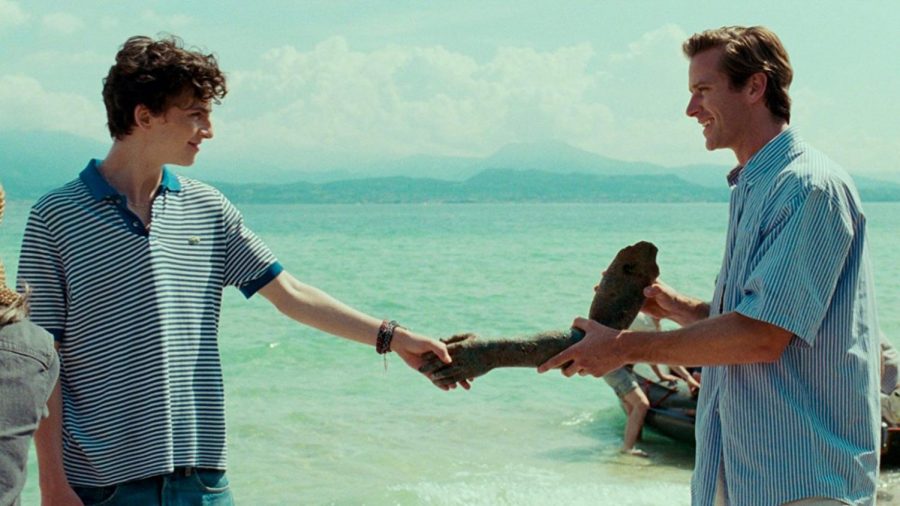 Although Valentine's Day just passed, here are seven films that depict the joy, sorrow and everything in between of queer romance — because love is always in season.  
"Blue is the Warmest Color" released in 2013 
Written and directed by Abdellatif Kechiche, the Cannes award–winning drama, "Blue is the Warmest Color" explores the sexuality of the character Adele, played by Adèle Exarchopoulos, who is a teenage girl who's always dreamt of experiencing her first love. Adèle meets Emma, played by Léa Seydoux, a girl who starts awakening her sexuality and quenching her thirst for romance. 
"Call Me By Your Name" released in 2017 
This brilliant film is an adaptation of the book of the same name by André Aciman. Directed by Luca Guadagnino, the story takes place in Italy during the 1970s. Elio, played by Timothée Chalamet, lives with his family in a small Italian village. Oliver, played by Armie Hammer, is an American medical student who stays for a little while to intern for Elio's father at his home. When Elio and Oliver meet, they naturally start to develop a relationship — a sexual awakening for a young Elio. 
"A Single Man" released in 2005 
A touching yet depressing film written and directed by critically acclaimed fashion designer and film director Tom Ford. George, played by Collin Firth, is an English professor emotionally broken by the abrupt death of his boyfriend. The drama movie explores the harrowing journey of losing a loved one and the complications that comes with it.  
"Weekend" released in 2011 
This drama, written and directed by Andrew Haigh, follows the unexpected aftermath of one man's Friday night out with his guy friends. Russell, played by Tom Cullen, decides to go to a gay bar where he stumbles upon Glen, played by Chris New, who is an art student. What was supposed to be a one-night stand ends up becoming a magnificent love story.  
"Love, Simon" released in 2018  
This comedy drama movie directed by Greg Berlanti sheds light on what it means to be a queer teenager nowadays. The modern story revolves around the character of Simon Spier, played by Nick Robinson, a teenager who falls in love through the internet with a secret admirer. The story follows Simon's quest to track down this mysterious guy — the end result is a funny and lighthearted love story.  
"Edge of Seventeen" released in 1998 
This comedy directed by David Moreton and written by Todd Stephens takes the audience back to the year 1984. Eric, played by Chris Stafford, is a 17-year-old music aficionado who meets Rod, played by Andersen Gabrych, at his summer job. This funny story revolves between the love affair of Eric and Rod, the relationship of Eric's best friend and his mother.
"Carol" released in 2015 
Directed by Todd Haynes, the film is an adaptation of the novel "Price of Salt." The movie follows the love affair between Therese, played by Rooney Mara, an aspiring photographer and Carol, played Cate Blanchett, an elegant woman dealing with a complicated marriage. Carol and Therese start developing a friendship that beautifully evolves into a romantic relationship. The film also depicts the harsh and unforgiving perception of being queer in the 19th century.   
Glenda Elena Avalos may be reached at prospect[email protected]