OPINIÓN: Cosas que aprendí vendiendo lencería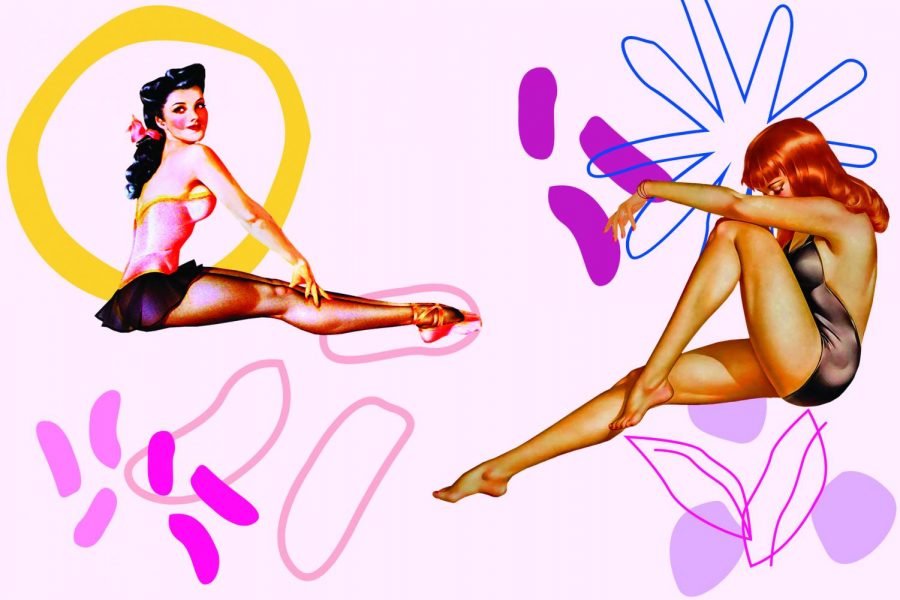 No sabía lo complicado que era comprar la ropa interior adecuada hasta que el verano pasado trabajé vendiendo lencería en un local pequeño llamado Coco's Miel, ubicado en el Río Grande Mall de Ciudad Juárez, México.  
Fuera de la vergüenza que muchas clientas sentían al entrar al local para ver que les gustaba, también estaba la pregunta de si el material no irritaría mucho la piel o si no se notaría mucho bajo la ropa. Y aún más importante, estaba la pregunta con respecto a la talla, la cual, como me di cuenta, no siempre es lo que dice ser.  
Mi primer consejo para la gente comprando lencería es ese, no confiar en las tallas.  
Puedes estar segura de que eres talla mediana pero muchas marcas de lencería, especialmente en México, llegan a tener tallas lo suficientemente reducidas como para que una tanga talla mediana parezca una talla chica. Si puedes probarte las prendas (encima de la ropa en el caso de las tangas y prendas así), hazlo, porque no sabes con qué sorpresas te saldrán. 
Tampoco confíes al 100 por ciento en los "babydoll" o cualquier otro tipo de lencería "unitalla" porque muchas veces sólo están diseñados para tipos de cuerpos muy específicos, por lo cual también recomiendo mucho probárselos antes de comprarlos.  
Recuerdo que teníamos en la tienda un babydoll que la parte que correspondía al pecho tenía unas varillas, como si fuera un brasier común, y la caja decía que era unitalla, pero, obviamente, esas varillas sólo le quedarían a chicas con ciertos tipos de busto.  
Los babydoll que sí recomiendo buscar porque sí les quedarían a varias personas son aquellos con tangas que se estiran bastante y que el resto lo tengas que amarrar como agujetas de zapatos, similar a ciertos tipos de bikinis, para ajustarlos. Y también están otros de la marca Killer Legs, esos parecen unas prendas muy chicas, pero estiran bastante y se ajustan bastante decente a varios tipos de cuerpo.  
Un detalle interesante que aprendí con respecto a tallas de brasier es que puedes encontrar unos que te queden bien, aunque no sean exactamente tu talla — es cuestión de compensar la falta de una cosa con otra. Por ejemplo, si eres talla 38C, pero no encuentras un brasier que te guste en esa talla, puedes conseguir un 36D para que el extra de la copa compense la falta del largo o un 40B para que el extra del largo compense la falta de copa.  
Algo que aprendí a las malas viene de las medias. La mayoría, a pesar de ser unitalla, no quedan bien a todos los tipos de pierna o muslo.  
En mi caso, tengo muslos muy grandes y las medias se empiezan a hacer rollitos si intento ponérmelas tan arriba y caminar; lo más arriba que me las puedo poner es más o menos a la altura de la rodilla. Necesitaría buscar un liguero de esos que se ponen en las piernas, pero necesitaría buscar uno en algún lado donde los vendan en tallas extra porque los convencionales que dicen ser unitalla no me quedarán por lo mismo que tengo mucho muslo.  
Antes de renunciar a ese trabajo por cuestiones de escuela y tiempo, recuerdo haber vendido unas medias que tenían un material similar al silicón en la parte de arriba. Estaban más caras que las demás medias por ese material de silicón, pero se supone que eso lo hacía ajustarse mejor a la piel y evitaba que la media se cayera.  
No las he comprado porque no me he dado la vuelta por el lugar para ver si aún las tenían, pero creo que esa es una buena solución para personas que tienen muslos grandes como yo.  
Al final, creo que lo más importante de todo es saber que, aunque no tengamos esas tallas que harían que todo nos quede, todas seguimos siendo hermosas y sexys a nuestra forma, aunque no encaje con los estándares de belleza que vemos en revistas y anuncios. 
Alexia X. Nava Carmona puede ser contactada a través de [email protected] 
About the Writer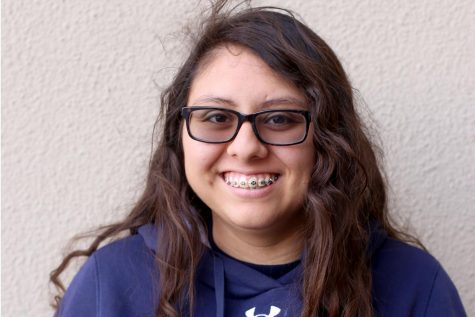 Alexia X. Nava Carmona,
Alexia Xiomara Nava Carmona is a junior majoring in Multimedia Journalism at UTEP and copy editor at The Prospector, the university newspaper. She is in...