OPINION: Un Super Bowl bien latino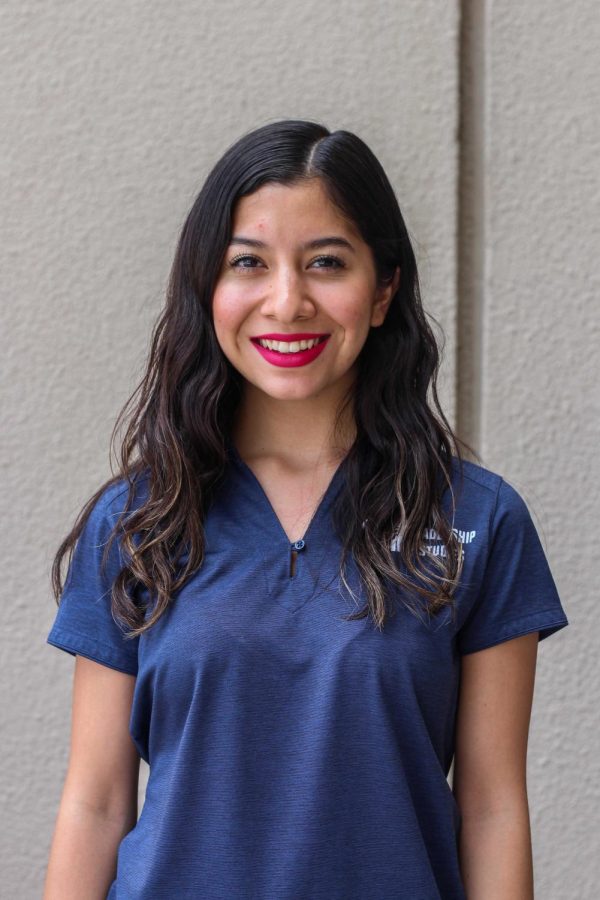 Después de 54 años conquistando el primer domingo de febrero poco a poco, lo hemos conseguido: este Super Bowl estuvo bien latino.
Por onceava ocasión, Miami estuvo a cargo del campeonato de la NFL. La ciudad comenzó a preparase desde el 2016, después de ser nombrados anfitriones oficiales a través de un comunicado de prensa de los Miami Dolphins.
No es un secreto que los Latinos son clave para la estabilidad económica de Miami. En el 2017, la BBC describió la llegada de inmigrantes a la ciudad como un "tsunami demográfico que ha transformado la ciudad de un resort adormilado del sur a una metrópolis Latina."   
Y tiene sentido, porque si pienso en Miami, pienso en mi gente y en grandes Latinos como Gloria Estefan y Ricky Martin.   
El hecho de que el Super Bowl se haya celebrado en una ciudad tan importante para la cultura Latina en los Estados Unidos es solo la primera de las cosas que quiero celebrar hoy.   
La segunda es nada más y nada menos que los Tigres del Norte, la banda de música regional mexicana.   
Los Tigres anunciaron por medio de Twitter que estarían presentes en el campeonato de la NFL.   
¡Por primera vez nos unimos a @FOXDeportes para celebrar a los hispanos en EE.UU y las 100 temporadas de la NFL! Los invitamos a ver la transmisión exclusiva del Super Bowl 54 el próximo 2 de febrero por #FOXDeportes. #SBenFD, #NFLeros #SBLIV, #SB54 pic.twitter.com/AeIQkQGpsy

— Los Tigres Del Norte (@tigresdelnorte) January 26, 2020
Su participación incluyó una narración de inauguración al partido para la programación de Fox Deportes y tuvo una duración total de dos minutos.   
A pesar de que no contribuyeron musicalmente en la celebración de la temporada 100 de la NFL, no deja de ser importante para probar una cosa: fue suficiente para que se sintiera el orgullo mexicano.  
La segunda participación relevante fue la de Pitbull. El cantante y rapero de Miami se presentó afuera del estadio para los asistentes antes del partido.   
El ganador de diversos premios Grammy, Latin Grammy y Billboard ha sido muy influyente en la cultura Latina en la última década.   
Ahora, lo más importante de la noche, aún más que el mismo partido, fue ver a Shakira y Jennifer Lopez literalmente brillar en su presentación del espectáculo de medio tiempo.   
Escuchar a dos artistas Latinas de talla mundial en un escenario que muy pocas veces ha sido pisado por Latinos fue una experiencia muy surreal, ambas con un talento sobrenatural de cantar y envolver a la audiencia con sus movimientos.   
Su participación fue mayoritariamente individual. Cada artista tuvo aproximadamente cinco minutos en los que cada una logró una actuación energética y emocionante de sus propios éxitos.    
Ambas recurrieron a ritmos Latinos en distintas ocasiones, e incluso Shakira cantó un par de canciones en español. Lopez, por su parte, demostró el orgullo que tiene por Puerto Rico al desfilar con una bandera de la isla hecha de plumas alrededor de su cuerpo.   
Como si no hubiera sido suficiente el tener a dos artistas altamente representantes de los Latinos, los amantes del reggaetón pudieron alegrarse aún más al ver la participación sorpresa de dos de los artistas más importantes del género: J Balvin y Bad Bunny.   
En general, este Super Bowl fue una celebración muy Latina. Desde las toneladas de aguacate importadas desde México y los anuncios de Walmart en español, hasta el tango de Jennifer Lopez y las caderas de Shakira.   
Marisol Chávez puede ser contactada en [email protected] 
About the Writer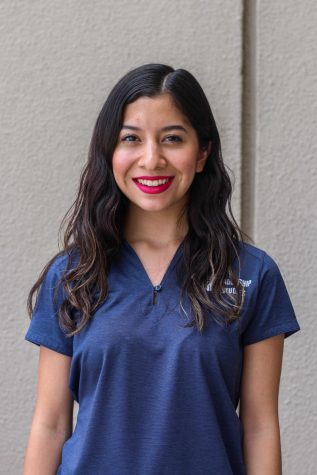 Marisol Chávez, Web Editor
Marisol is a junior at the University of Texas at El Paso. She works as web editor for the university's paper, The Prospector, coordinating and publishing...