Galería Lincoln: a local gallery ran by artists for artists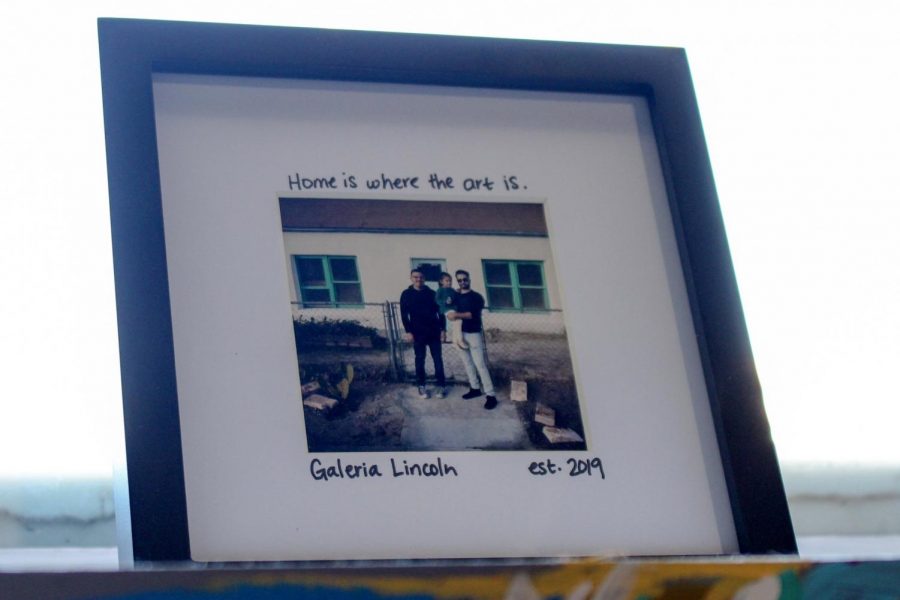 Galería Lincoln is a homegrown art exhibit at 3915 Rosa St. near Lincoln Park created by local artists Tino Ortega and Diego Martinez to showcase talent from various artists, both locally and outside of El Paso.  
Martinez grew up in a family of artists and he was always surrounded by art, so he inevitably developed a burning passion for it. Martinez was born and raised in El Paso and graduated from the University of Texas at El Paso, where he majored in education.  
"We locked in this place at a good rate and then we were able to put a lot of love and tears (into it)," Martinez said. "We painted the ceilings, we painted the floors, the inside, and we installed the windows."   
He realized back then that his passion would always remain loyal to the arts so he now works as a full-time artist at the property he invested in with Ortega. 
"My approach to art has always been a giving approach. I like to welcome all artists; I don't hesitate to collaborate," Martinez said. "I feel fortunate and I try to share the platform. This gallery is about everyone else's art." 
The duo took the old, abandoned property, built on Concordia in 1943, and gave it a complete makeover with two major renovations in a three month time frame.  
"It's happening and it's surreal, being inspired by other people and inspiring each other and the community; that's what it's all about," Martinez said. "This place, this location and this area is the heart of El Paso. It's really a beautiful area that a lot of people forgot about. It's a real low-income part of the town, so we are trying to establish some life."  
The artist said he plans to expand his exhibit's reach by collaborating with the nearby Old Sheep Dog Brewery across the street from the gallery. 
 The brewery plans to convert the second floor into rentable open space studios. 
"There is a lot of potential in this area and it's going to be nice to have block parties here soon," Martinez said. 
The artists hosted a soft opening exhibition dubbed "20 artists for 2020" on Dec. 31, which featured 25 artists from the local art scene, including UTEP student Mathew McIntyre who is majoring both in painting and ceramics. 
"Working with them was great. They're all about supporting local artists and giving artists more opportunities here in El Paso," said McIntyre, who submitted two pieces into the show, including a slip-casted, ceramic button-up shirt and an oil-based painting.  
The soft opening also included low riders and kegs sponsored by DeadBeach Brewery, seeing a total of 150 guests.  
Booked artists for this year include "PILO" from the Jellyfish Collective, El Paso native Erik Para, Laura Turon, who is widely recognized for her "Paradox" traveling art school bus,  Diego Medina and Gabriel Gaytan.  
The gallery will also host workshops this year led by local artists. 
The exhibit's official grand opening will be at 5 p.m. on Saturday, Feb. 8, featuring emerging artist Eugenia "AO" Carmona in "AO Rituales." 
Jaqueline Martinez may be reached at [email protected]