The Great Khalid Foundation offers nationwide scholarship
The Great Khalid Foundation announced Jan. 15 that its performing arts scholarship for high school seniors is available nationwide. 
The foundation will choose three students to receive a scholarship of $10,000 for any college fine arts program they will be attending. 
"We know that he's an international star and we feel like it's a disservice to who he is if we keep it in El Paso," Linda Wolfe, executive director of The Great Khalid Foundation, told The Prospector. "Our first initiatives were El Paso, and this is our chance to spread the wealth and the love. For these inspiring musicians, actors and dancers to be able to benefit from this is important to us."  
The scholarship was previously available only to students in the Socorro Independent School District.  
The application requires students to have a minimum 3.5 GPA, turn in a written essay, a video performance of their talent and an acceptance letter to their college or university program.  
"The reason we want you to be accepted into the specific performing arts program is that art needs to be your passion. You can't go study accounting and music is your backup. This is your opportunity to be able to study what you love and to do what you want to," said Elizabeth Anchondo, an associate director at the foundation. "With this funding and support behind you, you'll be more eager to pursue it. To have a name like Khalid to say, 'We believe in you. We support you. You can do this.' It's a good boost."  
Sophomore music performance major Celeste Barron plays the viola and received the scholarship last year. She is currently studying at UTEP.  
"Receiving the scholarship supported me because it relieved me and my family of the financial pressure of college tuition and other costs. I would tell young musicians to go for it," Barron said. "I was on the fence and honestly, I felt like I wasn't good enough to apply, but I did anyways. You never know what opportunities are in store for you and, hey, maybe you'll win."  
The scholarship application closes April 15 and winners will be notified May 31. 
Scholarships are not the only things the foundation does. It also hosts giveaways for Mother's and Father's Day in conjunction with the Boys & Girls Clubs of America and Big Brothers Big Sisters of America. The foundation donates instruments to schools in need and in the fall, the foundation does backpack and Christmas gift giveaways.  
The scholarship money is not specifically supported by sponsors, but the foundation does have sponsors for its backpack and Christmas giveaways. The foundation hopes to continue its momentum and give more to the community in the future. A benefit dinner April 18 at the Plaza Hotel is in the works by the foundation.  
 "This is the first fundraiser, so it's very important to us," Wolfe said. "It's going to be a beautiful, elegant dinner. We're going to give you an experience that you've never had, but what you're going to be buying with that ticket is making sure these initiatives are sustained. We really need this benefit dinner to refuel our pocket and we want to do this every year." 
The event will feature a silent auction of rare items, a five-course meal cooked by Chef Andres Padilla and musical artists. There will be 100 general admission tickets, 50 VIP tickets and tables available. Ticket prices will be released closer to the event's date. 
"The best thing is, we're full of surprises. The scholarships were initially $5,000 each. Then at Coachella, Linda was telling Khalid about it and he said, 'Oh, give them 10.' In a day, it went from $5,000 to $10,000," Anchondo said. "For Christmas, it was supposed to be one school, it had always been one school. Then it went to two and then three. There's no rulebook. We've had a great track record of all the initiatives we do and all the giving back, so the proof is in the pudding."  
Further information about The Great Khalid Foundation's outreach can be found on its website. Updates about the foundation can be found on its social media handles Facebook and Instagram @thegreatkhalidfoundation and on Twitter @tgr8kfoundation.  
Exodis Ward may be reached at [email protected] 
About the Contributors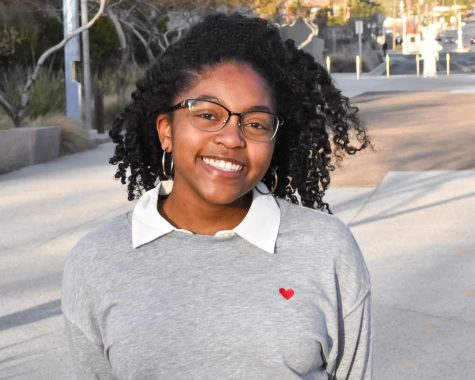 Exodis Ward
Exodis Ward is a Multimedia Journalism major, English Rhetoric minor at the University of Texas at El Paso. She is Entertainment editor at The Prospector,...