El Paso seeing a presence of 'Cereal Killers' near UTEP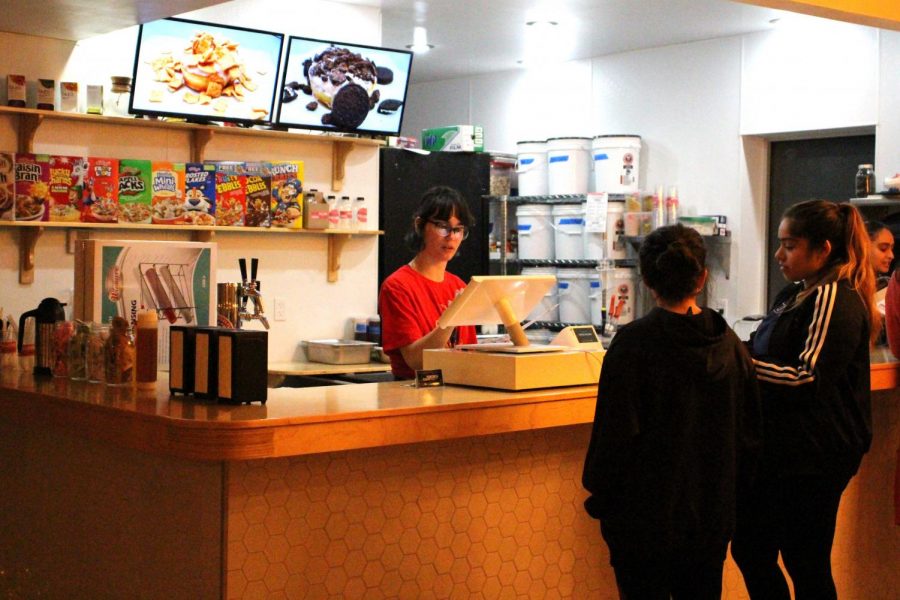 What used to be a yoga studio on the corner of North Stanton Street and Boston Avenue is now a creative "cereal bar" business, and it's wittingly called Cereal Killers. 
Cereal Killers owner Diana Lopez and the owners of the next-door ramen restaurant, Kaedama, collaborated to bring to the community a haven for cereal lovers, an idea that started with a simple craving for cereal. 
"We wanted it to be something different, something you don't see in El Paso, Juárez or Las Cruces. Then one day, Gabe (Kaedama owner and chef) said, 'Hey, let's have cereal!'" Lopez said. "Sometimes I want cereal, but there's no place that offers that." 
The duo played around with the idea of a business that would specialize in cereal then, after much planning, that idea finally came to life.  
Cereal Killers offers cereal bowls as part of a playful menu that incorporates popular cereal brands such as Cinnamon Toast Crunch, Kellogg's Froot Loops, Lucky Charms and Cocoa Puffs into their selection of treats. 
As soon as customers walk into the shop, they are given a menu and a crayon, similar to a breakfast restaurants' kids menu.  
Customers are then asked to circle what they want to order. The menu includes milkshakes, marshmallow bars, ice cream balls, doughnuts and "milk n cookies."  
The milkshakes come in different cereal flavors such as Cinnamon Toast Crunch, Cocoa Pebbles, Fruity Pebbles, Cap'n Crunch and even mazapan-flavored cereal.  
Lopez also offers typical coffeehouse drinks like cold brew coffee, hot and cold tea, "hawt" chocolate and regular milk with flavored options like pistachio, strawberry, banana brown sugar, honey, charms and "dulce de leche."  
The cereal bar also offers vegan oatmeal for vegan customers and is hoping to bring new additions to the menu such as vegan ice-cream, milkshakes and cheesecake.  
"Gabe is working on it. We make our own milk … we don't want to buy it and (want to) make sure it's vegan, as well as the cereal," Lopez said.  
The restaurant offers a small and comfortable space to the community with booth tables and a small comfort area with couches where customers can watch Disney movies and play board games which are provided by the owner.  
"I want customers to stop by and have fun, enjoy the board games because when you get older you don't have time to play," said Lopez, who wants to keep the restaurant open during late hours especially for students who might be working late, considering the restaurant is next to UTEP.  
Lopez is still getting the restaurant settled by making new additions such as an expresso machine and planning specials and game nights for customers.  
"We have a lot of ideas; we also want to have Pajama day on Sundays," said Lopez. 
Located right next to UTEP, many students have already begun to check the place out. 
"I got the Nitro Chai Tea. It's really good because it has oatmeal in it, so that's pretty different," said Frank Alcala, UTEP graphic design sophomore who enjoyed it with his friend Melissa Esparza at Cereal Killers. 
Jaqueline Martinez may be reached at [email protected]