Online courses improve quality of the nurse practitioner program at UTEP

The UTEP graduate nurse practitioner program has virtual modules called the Shadow Health Digital Clinical Experiences, which combines lecture and practice in one application.  
Implemented in 2014, the program offers students a seven-week course that mixes theory and practicum and allows students to interact with virtual patients that have 128,000 words in their vocabulary after paying the one-time fee of $99, according to Guillermina R. Solis, assistant professor and director of the family nurse practitioner program. 
"(The program) allows a student to be able to be succinct in the questions that they pose, to be clear and to be able to be to provide empathy and education at the same time as they interact," Solis said.  "It has benefited them in two ways … allowing them to have the contact with a client and give them the comfort to move on to be having hands-on (experience) … it prepares them for futuristic changes in health care." 
The program also offers an interactive form of learning that allows students to refresh their knowledge. 
"The foundation is made to portray somewhat real-life scenarios within the clinic setting, within the primary healthcare setting," Emmanuel Villanueva, a master's student in the nurse practitioner program. "It's been good, it really kind of refreshes you on anything anywhere from health assessments, like doing head to toe assessments, or doing focused assessments. It really refreshes your medical terminology." 
Before the Shadow Health courses, students in the nurse practitioner program went to clinics and made video records. Now, professors can oversee what students do in the Advanced Health Assessment app and give more "comprehensive feedback," Solis said. 
"It was completely students going out and finding places to practice without us being able to see how they were doing," Solis said. "For us to evaluate their performance, they would turn in a video recording and only once or twice, whereas (now) we have the ongoing weekly evaluation of how they are doing. (It's) better because we're seeing simultaneously how they're performing the exam, plus how they're interpreting what they're doing." 
Since the courses are online, students have to come to campus once a semester so that Solis and other professors evaluate whether they are ready or not to move on and practice with real patients in clinics. 
"(The students) come in so we can check in for skills, whether they have the competencies in the safety and the knowledge to move on to practice with real people," Solis said.  
However, this can also bring a disadvantage since the program takes so much memory, even for high-performing computers, according to Villanueva, who owns a MacBook Pro with 12 gigabytes of RAM memory. 
"It's pretty high performing and (the program) still drains my computer, which is the only thing that I would kind of say is somewhat of a setback," Villanueva said.  
Another advantage of using Shadow Health is that, besides it giving students credits for their courses, it also counts for 45 of the 775 practice hours needed for the nurse practitioner program, according to Solis. 
 Accessibility is another one of the program's advantages has since students can access the information even if they are not currently using it, such as is the case with Villanueva. 
"It has helped me even though I'm not currently using it in my class that I'm in right now, which is adult health. But I still log in and I still kind of review some of my notes from Shadow Health or some of the feedback from Shadow Health," Villanueva said. "Shadow Health is designed by healthcare professionals so I can look back and review something that may I may have forgotten or I may have kind of slipped." 
For information on Shadow Health, visit shadowhealth.com. For information regarding the nurse practitioner graduate program at UTEP, visit utep.edu/nursing/academic-programs/graduate/masters/nurse-practitioner.html. 
Alexia X. Nava Carmona may be reached at [email protected] 
About the Writer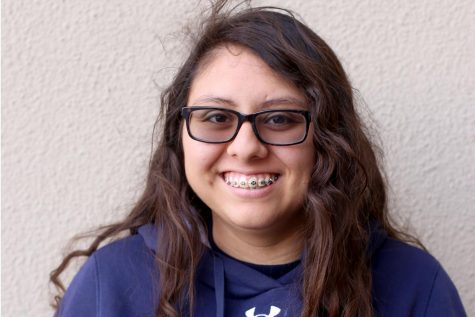 Alexia X. Nava Carmona,
Alexia Xiomara Nava Carmona is a junior majoring in Multimedia Journalism at UTEP and copy editor at The Prospector, the university newspaper. She is in...