OPINION: 'Oh my God, Karen, you can't just ask people why they're white'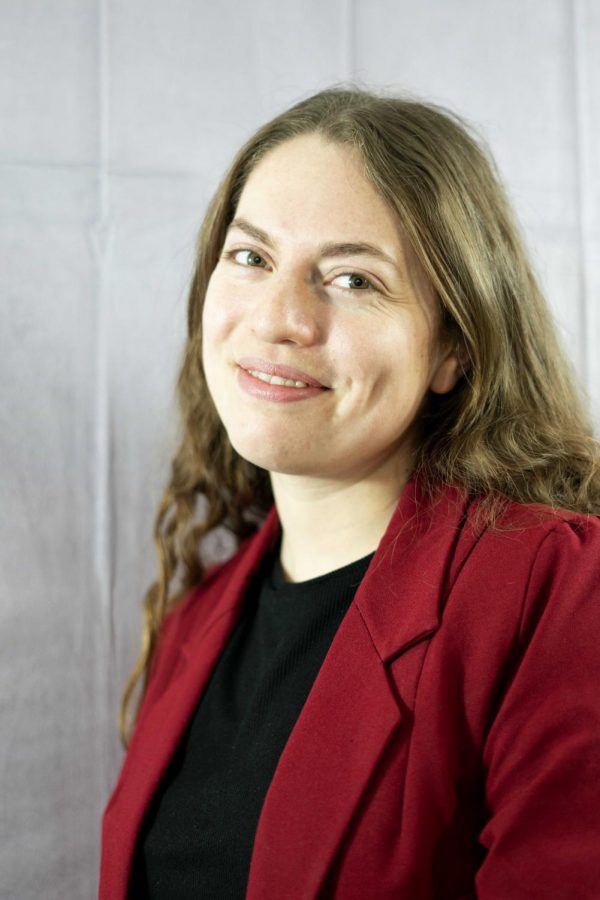 Claudia Hernandez, Photo Editor
November 12, 2019
I was asked if I have ever had identity problems while living on the border and what you are about to read is my problem with that. I'm conscious that I am talking from a privileged place, but I want to use that to speak out as an ally.  
Growing up in Mexico, I was always told I was "too white" for everything. I remember I didn't used to like reggaeton and my friends were always making fun of how I didn't like it because I was "too white" for that type of music.   
Then, after a few years, I actually started liking that genre, but then again, I was told I was "too white" to listen to it – that I looked ridiculous. It was almost as if it bothered them if I did so. Meaning that people weren't okay with me listening to Latin music, but they also weren't okay if I didn't like to listen to it.  
This was a lose-lose situation for me.   
I know it sounds ridiculous to complain about that, but I was a teenager and those things mattered a lot to me. I don't care about it anymore, but that situation made me realize all of the things I couldn't talk about because I am too white or too privileged to give an opinion about it.   
In certain ways, I have been treated kindly in Mexico because of my skin color, but my family isn't white and it's unfair how different my sister and I are treated when we go somewhere together. It is frustrating to witness that and not know what to do. Also, it is annoying being seen as a brat because I complain about how I am being treated better than other people.   
Even in my family, my grandmother always emphasizes how "beautiful" my skin color is in front of my cousins and siblings, and it pisses me off.   
I think that is why my mom would always try to put me down and tell me that if I was going to be special, it would be for something I did and not because of how I looked. She told me that being praised because of that was a sign of ignorance. Thanks to her, I know that my worth is not based on my skin color. No one's worth should be based on that.   
On the other hand, the first time I had to fill out paperwork in the U.S., I was asked to check boxes asking me if I was white, Hispanic or Latina, black, etc.   
I never knew what to put, because I know I am Latina, but I have always been told that I'm white. In Mexico you don't get asked that question and when I moved to the U.S., I felt like I could fit in as long as I didn't speak.   
It was weird how people treated me nicely at first but once they heard my accent or found out I was Mexican, their behavior would drastically change.   
People would say things such as "you don't look Mexican" or "I didn't think you would be Mexican because you look so white." Some would even tell me their input was a compliment when they realized I wasn't happy with their comments.   
How do Mexicans look to you, then? People have a lot of misconceptions about how Mexicans look.   
Those questions are something you get used to sadly, but it never stops being annoying.   
I believe all of this is a cultural problem engraved in people's minds, but it doesn't have to be permanent. These misconceptions and prejudices can be removed.   
As it happens with social change, it takes time and people who advocate for such changes. 
Maybe if someone, who unconsciously treats someone different because of their skin color, reads this and will realize their ways and change for the better. If so, then my opinion piece will be successful. 
Claudia Hernandez may be reached at [email protected]