Cactus festival educates El Pasoans on cacti species, recipes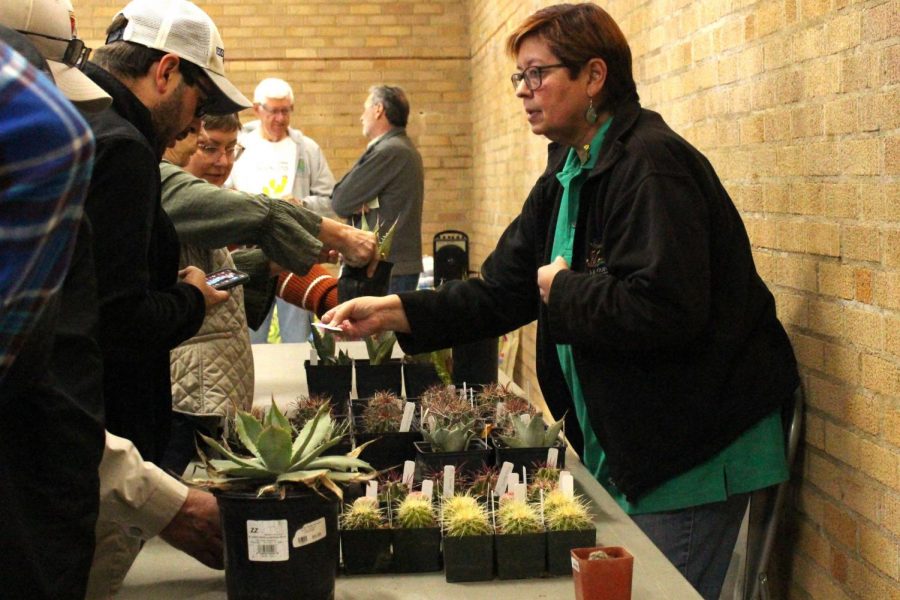 The El Paso Cactus and Rock Club (EPCRC) celebrated Cactus Celebration Month with its annual Cactus Fest Nov. 2 at the El Paso Garden Center, 3105 Grant St. 
The event, aimed at teaching the community about the abundance of cactus species, attracted enthusiasts like Harald Grieb, a United States Department of Agriculture employee. 
"I enjoyed it and I did learn new things," said Grieb, who sold cacti he cultivated himself at the event. "I'm constantly educating myself in order to become a more successful grower of the cultivation practices." 
Ad Konings, a biologist specializing in tropical fish, became interested in cacti since moving to El Paso. Konings kicked off the event at 10 a.m. with a presentation on a species of cactus that looks like a rock. 
"These are cacti that look like rocks and you see little of them. They have no spines, so you wouldn't recognize them as cacti," Konings said. "They are not naturally found here in El Paso, but they are in the Big Bend area." 
After Konings' presentation, attendees browsed the variety of cacti for sale, ranging from $4 to $20. 
The second presentation was by Jim Hastings, a long-time EPCRC member, about different cactus-inspired recipes, sometimes referring to cacti as "nopales."  
During his presentation, Hastings also served attendees cactus snacks like a mixture of jicama and nopales bathed in vinegar and Tajín seasoning. 
"I try to come up with new recipes for people, so they'll get interested and try it," Hastings said. "I call myself the 'Gringo Gourmet' when I'm doing the cactus cooking because I do things for more modern plates, not the traditional recipes. Nothing wrong with them, but kids don't eat cactus the way grandma used to fix it, so we got to teach them better." 
The third and final presenter of the event was Steven Brack, a former owner of a nursery that produced cactus seeds.  
Brack also has a degree in physics and is a longtime friend of Konings. His presentation was about the vegetation and species of cacti that can be found in the Chilean Atacama Desert. 
"When I take a trip, it's always to go to places where there's interest in cacti or other succulents and spend the day hiking and exploring these points," Brack said. "I enjoy getting together with people that share this interest and then talking about our experiences, how we grow them and if we found anything new and interesting." 
The EPCRC has monthly meetings every first Saturday of the month, with its November meeting being open to the public for Cactus Celebration Month, according to Konings. 
"We do this every year because November is Cactus Celebration Month. The city also officially declared November as Cactus Month about 10 or 15 years ago," Konings said.  
Membership to the club is $15 per year for single members or $20 per year for families and includes access to the club's newsletter, "The Areole."  
For information on the EPCRC and future events, visit its Facebook page or its official website at elpasodesert.com/epcrc. 
Alexia X. Nava Carmona may be reached at [email protected] 
About the Contributors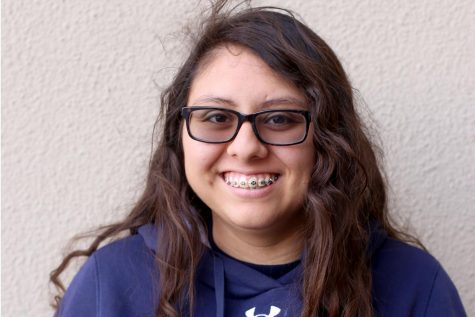 Alexia X. Nava Carmona,
Alexia Xiomara Nava Carmona is a junior majoring in Multimedia Journalism at UTEP and copy editor at The Prospector, the university newspaper. She is in...