Halloween and Día de Los Muertos at the border
People at the border of Ciudad Juárez, Mexico and El Paso, Texas celebrate both Halloween and Día de Los Muertos as October makes way for November.
For the episode, The Prospector's podcast team talked to Irma Montelongo, an associate professor of practice of chicano studies at the UTEP. Her fields of study include gender and sexuality, Latin American history, U.S. history with a sub-field in immigration studies, and borderlands history with a sub-field in race and ethnic studies.
"Living on the border, we're a binational community, so we celebrate both," Montelongo said. "People from Mexico celebrate Halloween and people in the U.S. celebrate Día de Los Muertos."
Listen along to learn about the differences of the two holidays and what UTEP students think about them.
Valeria Olivares may be reached at [email protected]Produced by Valeria Olivares, edited by Margaret Cataldi, with Bryan Mena and Alexia X. Nava Carmona contributing.
About the Writer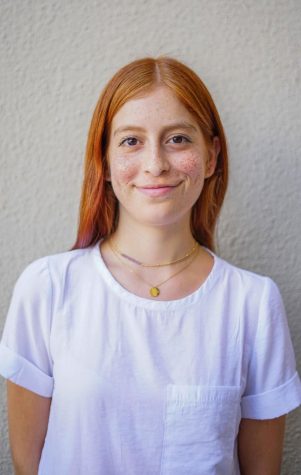 Valeria Olivares,
Valeria Olivares is currently a senior studying multimedia journalism and is the editor-in-chief of The Prospector. Throughout the summer of 2019, Olivares...