Students, faculty promote queer inclusiveness in classrooms
UTEP students and faculty from the UTEP's College of Education hosted the second annual Queer(in)g Our Classrooms Oct. 14 at the El Paso Natural Gas Conference Center.   
As implied by the title, the event's theme was discussing LGBTQ topics in classroom settings. The event began with a reading of the play "Queer as a Second Language" by Cynthia Nelson, a doctorate degree-holder in applied linguistics, followed by a discussion panel.  
 Nelson based the play on her research on English as a second language (ESL) classes and 150 hours of one-on-one interviews. It is also based on real-life situations.  
The play depicted interactions between three foreign students learning English: 30-year-old Mi-Young from Korea, 25-year-old Pablo from Mexico, 62-year-old Mr. V from Vietnam, and their two American professors, Roxanne and Tony.   
 "It is intended to be easily performed with minimal rehearsal by actors and non-actors usually in conference settings where scholars are gathered to present research," said Josey Pickett, the play's director and teaching assistant within UTEP's Department of Theatre and Dance.  
"This is an alternative way of presenting research designed to make findings come to life," Pickett said.  
"It is more nuanced capturing complex social interactions and emotions. It's more accessible to a wider audience." 
The play is a "reader's theatre," in which actors read their lines while acting out scenes.  
The event's main goal was to educate the community on LGBTQ issues and to show solidarity between allies and the LGBTQ community on campus.  
The College of Education allegedly received a hate letter which, when brought up with administration, received little attention.   
One targeted faculty member even ended up leaving UTEP. 
A study conducted by the Center for the Study of Hate and Extremism found that LGBTQ-based hate crimes have been on the rise since 2017.   
Seeing a need for a better sense of security, postgraduate education students and community members from other departments at UTEP came together to host the inaugural Queer(in)g Our Classrooms. 
The first year, they brought in four speakers who discussed how to make supportive spaces for queer students.   
"We wanted to do something to improve the safety of our community and the supportiveness of the community for LGBTQ students, faculty and staff and improve our ability to educate teachers to do that as well," said Katherine Mortimer, associate professor of bilingual and biliteracy education. 
The College of Education is ramping up their LGBTQ advocacy even more with the introduction of programs to educate professionals on best practices when interacting with LGBTQ students. 
"We're designing some programming and events where students from our programs─ educational leadership, educational psychology and counseling, educational diagnosticians, and teachers─ will have a chance to work as interprofessional teams to address the needs of a student or students in a case study. One of the case studies that we'll use deals with students in the LGBTQ community," Mortimer said. "It's going to be part of our regular educational experience in the college of education." 
Queer(in)g Our Classrooms was a part of "Ally Week," a larger initiative to teach students on interactions between people of all communities, on being inclusive and understanding. Each day included trainings, panels, and workshops to teach students how to be a better ally. 
"I hope it starts the conversation for other things on campus. We're not always going to get it right, the first time, but I think the idea of you having the initiative develops being an inclusive person and wanting anyone a part of any community to feel welcome," said Julianne Flores, coordinator for leadership programs. "I hope that this stems outwards."  
Other LGBTQ events are expected to take place on campus throughout the academic year. Nov. 20 will be "Trans Day of Remembrance" to bring awareness to transmen and transwomen who have fallen victim to hate crimes. The event will feature a walk-through with images of the victims followed by a ceremony. The spring semester will feature "Queernival" and "Rainbow Graduation." 
Exodis Ward may be reached at [email protected] 
About the Contributor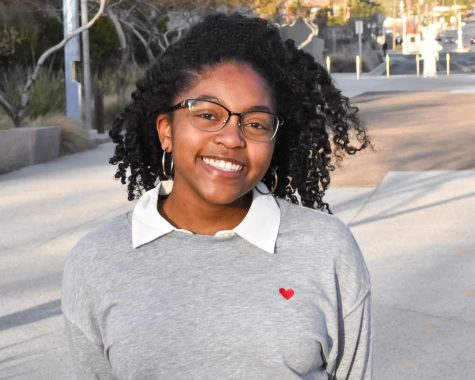 Exodis Ward
Exodis Ward is a Multimedia Journalism major, English Rhetoric minor at the University of Texas at El Paso. She is Entertainment editor at The Prospector,...