UTEP receives $15. 2 million grant for national research program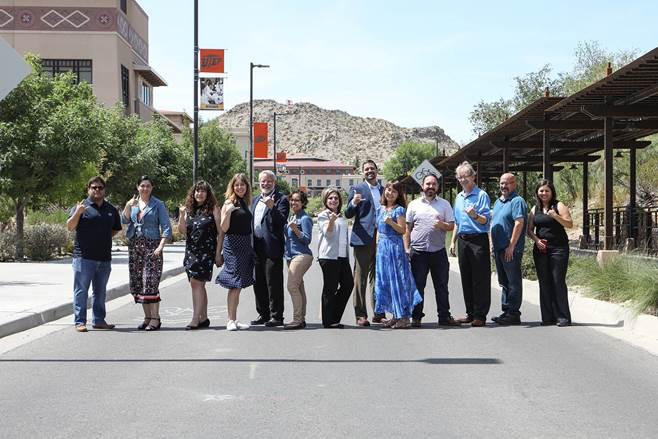 The BUILDing SCHOLARS program received a $15.2 million grant from the National Institutes of Health (NIH) to continue working as a research opportunity for students interested in biomedical research for five more years.   
In 2014, the NIH founded BUILDing SCHOLARS program, which stands for the Building Infrastructure Leading to Diversity: Southwest Consortium of Health-Oriented Education Leaders and Research Scholars.   
The program at UTEP had its first cohort of students in 2015, according to Lourdes Echegoyen, director of the Campus Office of Undergraduate Research Initiatives (COURI).  
"2014 was a ramp-up barrier to recruit all the students and get all of the project ready for the students to start," Echegoyen said.   
To enter the program, students must have a minimum 3.3 GPA, an interest in biomedical research (no matter the major), complete 30 credit class hours per academic year, be a U.S. citizen or resident and have a recommendation from a professor. While the program accepts incoming freshmen, sophomores and juniors, freshmen interested in the program need to have a high standing in high school, Echegoyen said.   
"It's a very well-detailed process of selection of the students, which operates pretty much the same way as a review panel for a federal agency," Echegoyen said. "We review the applications with very specific criteria and then, once we have a pre-selected group of students, we go for a personal interview and from that cohort we select the final set of students."  
The students must last at least two years in the program "to have the right type of training," Echegoyen added.   
The benefits it offers to students include a tuition stipend of about $3,600 a semester and a living stipend of $700 a month for freshmen and sophomores and $1,000 a month for juniors and seniors, according to the UTEP BUILDing SCHOLARS website. The program also offers hands-on experience and communication skills that will help students in the future.   
"That gets students to get excited about their future because it's very hands on, they are practicing what they're going to be doing in the future. They (also) learn to communicate really well, because they need to do presentations at conferences," Echegoyen said. "Those are some of the things that employers and graduate schools want, for students to be able to do that. They learn all of these critical thinking skills and communication skills that are so important for students to succeed in the future."  
Montserrat Carolina Garcia Arreguin, a 22-year-old UTEP senior majoring in cellular and molecular biochemistry has been a part of the BUILDing SCHOLARS program since the end of her high school senior year and has accumulated various research experiences, including publishing her work in the Journal of Neuropharmacology with UTEP professor Laura O'Dell, research teaching integration fellowships awards and teaching a graduate-level cancer biology class with the mentorship of Associate Professor of Biological Sciences Giulio Francia.  
"I am just so grateful that there're professors that care so much about us and about getting minorities into science that they sit down and write these massive grants just to get us all funded and provide us all these multiple activities and help us grow," Garcia Arreguin said. "I know I've grown a lot ever since (high school) and now the idea of going away for grad school, because I do plan to go away from El Paso, doesn't scare me anymore. I know that it's been because of what I've been exposed to and learned."  
The benefits also extend to faculty through the increase of their research productivity with available funding projects that they can get students involved in, Echegoyen said. 
The program has also offered faculty "summer sabbaticals" to "research partner institutions" with faculty mentoring them.   
"That has allowed some of our faculty to increase their productivity and, when they increase their productivity, then the students benefit tremendously, as well the entire community of the university," Echegoyen said.   
The NIH created the program to "increase the diversity of the biomedical research workforce"  and chose 10 universities, including UTEP, to run an experiment and see which are the factors that increase "student success in achieving degrees in biomedical majors and continue on to getting degrees in biomedical research areas," Echegoyen explained.   
"They want to increase the diversity to the point where it equals the diversity of the population," Echegoyen said. "In order to do that, they needed to see how they could help institutions that have a majority of minority students, like Hispanic students or African American students or students from other demographics and how could they help those institutions increase the number of students that go into biomedical research careers."  
The recent grant is the last one the program will receive, since the experiment was set to last 10 years.   
"There is now a lot of data being collected by 10 different institutions that are contributing to the knowledge of what needs to happen," Echegoyen said.  
"There is institutionalization of all of these programs; the institution needs to absorb all the programs that were successful for their students and for their faculty as well," she added.   
Even if the BUILDing SCHOLARS program ends, there are other NIH funded programs that COURI offers students.  
"COURI has its own separate grants from NIH, from NSF (National Science Foundation), from the Department of Energy," Echegoyen said. "In a way, BUILD is so large that it has its own set of staff members that handle only BUILD and then COURI has its own set of staff members that handle the rest of the grants and the initiatives that we have."  
"COURI will continue, regardless of whether BUILD continues or not, COURI should continue because the impact that it is having is very large," Echegoyen said.   
For more information regarding the BUILDing SCHOLARS program, visit buildingscholars.utep.edu/web/building-scholars-scholarship. For more information regarding COURI and the other programs that it offers, visit its website at utep.edu/couri.  
Alexia X. Nava Carmona may be reached at [email protected] 
About the Contributor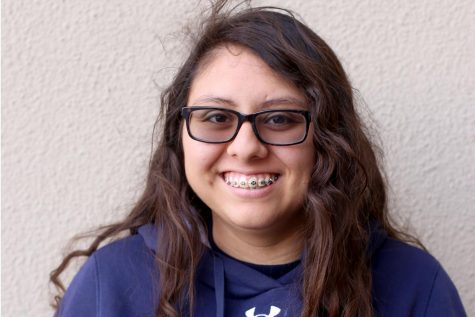 Alexia X. Nava Carmona,
Alexia Xiomara Nava Carmona is a junior majoring in Multimedia Journalism at UTEP and copy editor at The Prospector, the university newspaper. She is in...