Apple unveils the iPhone 11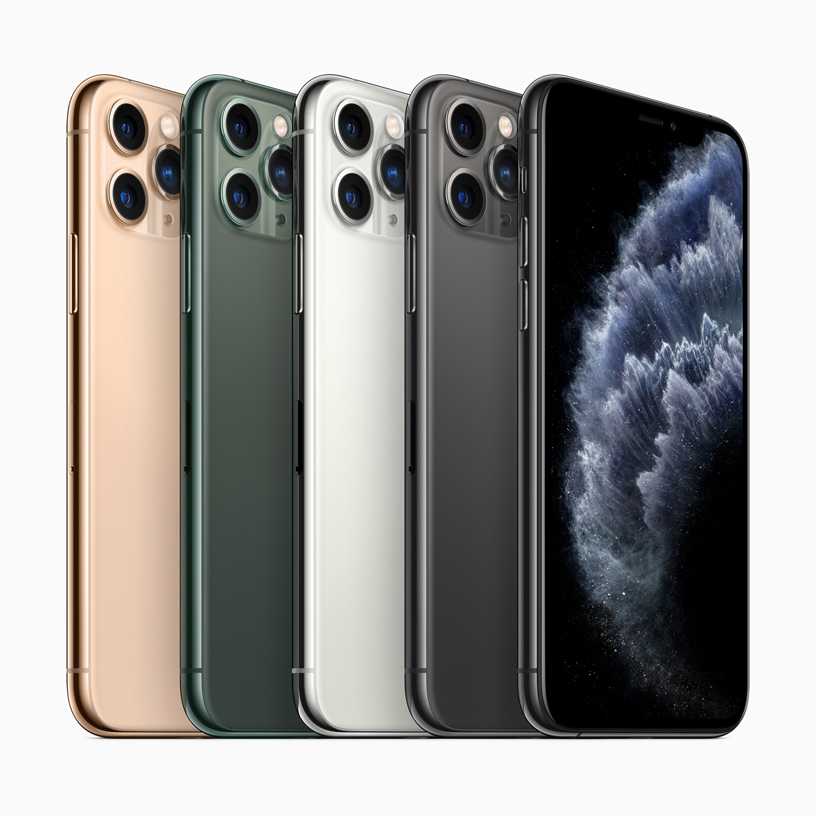 "Innovative" and "fast" are two words that stood out during Apple's annual launch event to  introduce the company's three new sets of iPhones: iPhone 11, iPhone 11 Pro and iPhone 11 Pro Max. 
From a new dual camera system to longer battery life, the new iPhones were released Friday, Sept. 20.  
"Customers love iPhone and we keep striving to make it better and better," said Tim Cook, CEO of Apple, at the company's annual fall press event.
But what makes this new generation of iPhone so different? 
The iPhone 11, which starts at $699 for 64 GB of storage, includes a camera with wide and ultra-wide lenses, which will allow users to see outside the frame, ultimately revealing more of the scene while keeping all of the details sharp.  
The phone also comes with a new night mode that automatically turns on, brightening photos and reducing noise in low-light situations.  
"QuickTake" is another feature that comes with the iPhone 11 that makes the process of taking video easier by tapping and holding the camera shutter without changing frames. Video on this phone can also be captured in all formats as it supports 4K resolution, up to 60 frames per second in slow-motion, time-lapse and cinematic video stabilization.  
"I would buy it. I think it's very helpful," said Karla Madriles, a civil engineering major who owns an iPhone 6.  "You could also use it for school projects or when you go to a concert where you want to capture a larger range." 
Apple has also updated the front camera for the iPhone 11, adding a wider megapixel sensor and a slow-motion video feature.  
As for the battery life, the iPhone 11 packs an hour more of battery life than the iPhone XR.  
In addition, the iPhone 11 comes with extra features, such as wireless charging, the ability to pair two sets of AirPods or Beats to one iPhone and Spatial audio and Dolby Atmos, which allow for an immersive 3D audio experience.  
The iPhone 11, which is available in either black, white, red, yellow, green or purple, is powered by Apple's new A13 Bionic chip, the company's fastest processor, which is also found in the iPhone 11 Pro and the iPhone 11 Pro Max.  
"The iPhone is straightforward," said Astrid Hernandez, a biological sciences major who owns an iPhone 7 Plus. "It's not complicated and it's user friendly." 
The iPhone 11 Pro line, which are available in space gray, silver, gold and midnight green, come with a triple camera setup that includes a telephoto lens, a wide angle lens and an ultra-wide angle lens, giving users a combined optical zoom range for more framing options.  
Apple is also introducing "Deep Fusion" through its new iPhone Pro, which is a technology that combines nine images using neural network analysis on every pixel in order to improve an image's detail. As for video, the iPhone 11 Pro cameras work together to improve color and exposure, as well as having the capability to record 4K with a range of 60 megapixels.  
Similar to the iPhone 11, the iPhone 11 Pro, which starts at $999 for 64 GB of storage, offers up to 4 hours of longer battery, while the iPhone 11 Pro Max, which starts at $1,099 for 64 GB, offers up to 5 hours.  
Although Apple plans to sell 75 million units in the initial iPhone 11 launch period and has received praise for the new device's features, some iPhone customers might just pass on this one. 
"It gets so expensive," Hernandez said. "I'm still paying off this (iPhone 8 Plus). I got it last summer and they're already coming up with a new one. You can't catch up."  
Some believe it's Apple's marketing strategy that keeps consumers coming, regardless of the financial toll it may impose on them.  
"Marketing makes it look like everyone should have it. 'Because my friends have it, then I should have it too,'" said Jessica Navarrete, a biological sciences major and owner of an iPhone 8 Plus. "If 90% of the population had the Android, then most of us would have an Android." 
In both Hernandez and Navarrete's case, they are the owners of iPhones because of their ability to sync with their other Apple devices and are the only kind of smartphones they know how to confidently navigate.  
"Our mission at Apple has always been to design products that empower people and enrich people's lives," Cook said. "To put technologies in your hands, and to see all the wonderful things that you'll do with them."  
Anahy Diaz may be reached at [email protected] 
About the Writer
Anahy Diaz,
Anahy Diaz is a bilingual, Multimedia Journalism and Political Science student at the University of Texas at El Paso. She contributes to the university's...