UTEP Cross Country wins at Lori Fitzgerald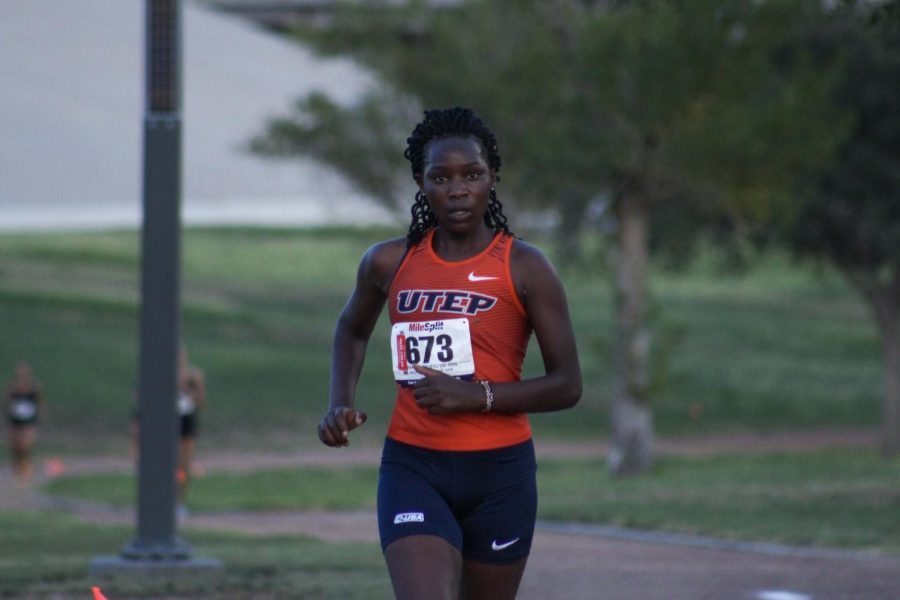 The Miners' men and women's cross-country teams both won the team and individual events at the  35th annual Lori Fitzgerald Memorial at Chamizal National Memorial Park in El Paso Friday evening.  
The women's team finished first in the overall team event with four participants placing in  the top 10 for a team score of 35. 
Senior Winny Koech led from start to finish to win the 4.7 KM race with a time of 16:40 earning the individual title. Koech earned her third straight Lori Fitzgerald win, besting her previous top time by over 30 seconds. A three-time all-conference honoree and 2017 All-American first-team member Koech ran strong from beginning to end.  
The Miners also had junior Caroline Chepkosgei finish fourth (17:04), senior Linda Cheruiyot finish fifth (17:14), and sophomore Karoline Daland finish seventh (17:27). 
UTEP is the reigning Conference USA champion after winning their first conference championship in school history last season and is the top-ranked Conference USA women's team this season.  
The men's team had to overcome a scoring error to be crowned victorious at the meet. UTEP's Jesus Moreno was incorrectly assigned to El Paso Community College but was running unattached finishing seventh.  
Once the scores were corrected, the men's team finished first in the event with 35 points with four runners finishing in the top 10 including the winner sophomore Rogers Korir with a time of 19:29 in the 6.4 km race. 
Korir finished last year's Lori Fitzgerald in second place and improved his time by two and a half minutes in this year's race. A first-team all-conference member in 2018, Korir had previously finished second in the Lobo Invitational meet two weeks ago to teammate freshman Titus Cheruiyot. 
Cheruiyot finished 18 seconds back in third place with a time of (19:47) with another strong performance. Sophomore Boaz Ronoh finished eighth (20:44), and freshman Kenneth Talavera finished 10th with a time of (20:47). 
"The team competed very well today – both men and women," UTEP Head Coach Paul Ereng said. "With this being our second meet, we're still working on where we want to be. We still have a couple of more races to get ready for conference." 
Cross-country is scored by the finish of the top five runners for each team. The team with the combined lowest score of their top five runners wins the meet. Whatever position a runner finishes is the amount of points that is attributed to the team. For example, if a runner places first in race then that is one point for his team and each subsequent finisher's points are added by placement in the competition. 
UTEP will next compete Oct. 4 at the Joe Piane Notre Dame Invitational in South Bend, Indiana.