Students highlight the benefits of an internship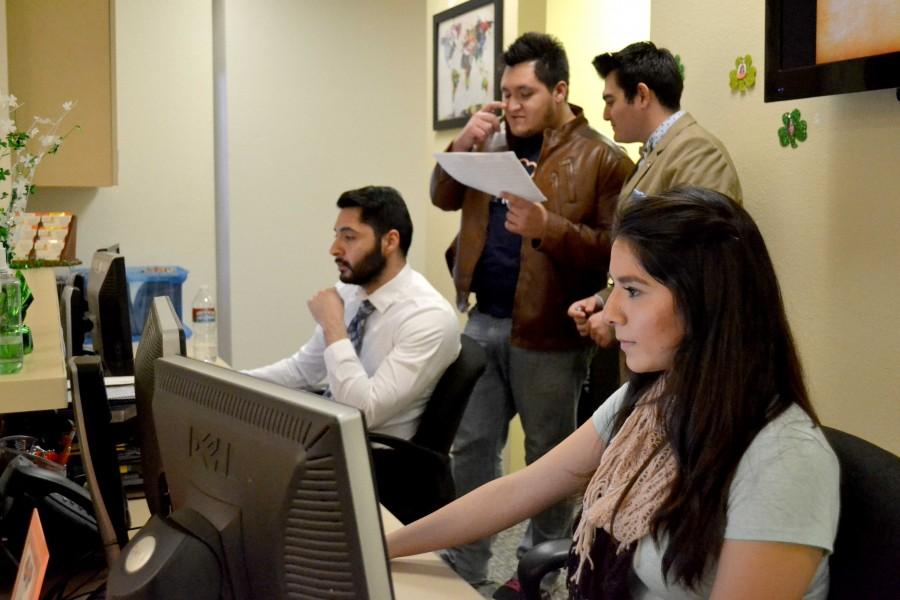 Internships are meant to prime students before entering the labor force and prepare them for what is a competitive job market.  
Director of the UTEP Career Center, Betsabe Castro-Duarte, believes internships are a crucial part of students' undergraduate careers.  
"Internships are a great opportunity to identify if you are in the right career path," Castro-Duarte said. "Internships solidify your interest and expectations for the job, allow you to develop a professional network of contacts and (acquire) more experience, which is something you can use to negotiate a higher starting salary in the future."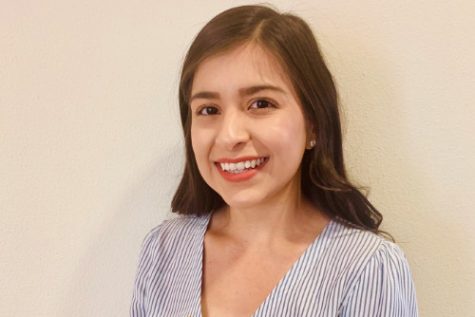 Alyssa Martinez interned as an undergraduate for Priscilla Guevara, the program coordinator of UTEP's Por Mi Familia, a program that provides services to pregnant and postpartum women who have had substance abuse problems and co-occurring mental health disorders.  
Martinez said she thought the internship gave her valuable experience and a better idea of what her future looked like. 
During her internship, Martinez promoted the program and created infographics while her training centered on evidence-based intervention and programs that were offered to clients as an additional service. Guevara said the purpose of the programs are to teach life skills, encourage, support and empower women. Martinez event left with Guevara acting as her mentor. 
Martinez advises undergraduate students to spend time on campus, work close with faculty and get to know their professors. She graduated this past May with a degree in health promotion and, after her mentor's encouragement, is currently back at UTEP working towards her master's in public health.  
Roxanne Arzola graduated in 2014, recently embarked on an internship at Trinity Homeward Bound, an addiction treatment center. 
Trinity informed her they were not hiring when she first began due to their limited positions and resources. However, after seeing how receptive the patients were with Arzola, her exceptional attitude and work ethic shone through and Trinity hired her as a licensed chemical dependency counselor intern.  
Arzola now oversees the intake of new patients preparing for the detoxification process through assessments and evaluation, leads psychological educational groups, and even offers counseling to patients on an individual basis. She added that she was born into a lifestyle of addiction and now wants to prevent others from descending into that same lifestyle.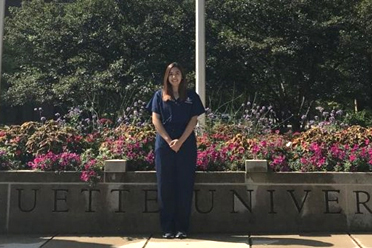 Daniela Quinones, junior, is currently majoring in rehabilitation sciences with a concentration in physical therapy and is working toward her goal of becoming a physical therapist. She participated in a physical therapy internship at a program in Marquette University in Milwaukee, Wisconsin last summer that provided room and board. She says the internship was intensive and forced her to learn about different things through participation.  
Quinones dissected a human cadaver, participated in weekly clinics and observations and learned about taking SOAP notes, an acronym that stands for "Subjective," the patient's recounted reason behind the visit; "Objective," the physical therapist's observable, measurable gatherings; "Assessment," the analysis and arrival at a diagnosis; and "Plan," the proposal for treatment.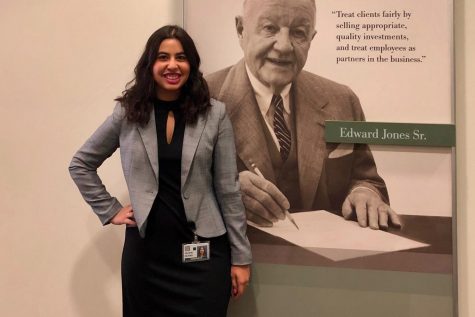 Olivia Olivas, junior, is a finance major who interned at the Tempe, Arizona headquarters of investment firm Edward Jones this past summer as part of the operations division of the mutual fund trade's team.  
Olivas got to network with associates in varying divisions. This is another reason why people say internships are essential: meeting other people within the field that can make transitioning out of college and into the workforce easier. 
This internship also helped Olivas build on her communication skills, and it allowed her to discern the type of company for which she'd like to work. 
Olivas is currently a peer career advisor at UTEP's Career Center, helping students build their resumes, conducting mock interviews and assisting other students in career development.  
The career center is an advantageous resource for students seeking internships. They verify the legitimacy of incoming internship opportunities, post them in Job Mine, purchase subscriptions to internships.com for students to access and provide feedback to help prepare and polish resumes.   
For students interested in networking with recruiters, a career expo will be held 9 a.m. to 2 p.m. Sept. 19 and Sep. 20 at the Don Haskins Center.  
Castro-Duarte said there is one thing she wants to stress to students: "It's never too early to start applying for these opportunities."  
Sasha Minjarez may be reached at prospector@utep.edu.