Post Malone's new album demonstrates artist's versatility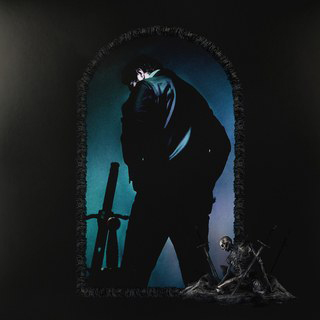 Released Sept. 6, Post Malone's third studio album has 17 tracks. "Hollywood's Bleeding" features several high-profile artists such as Tavis Scott, DaBaby, Halsey, Future, Young Thug, and rock legend Ozzy Osbourne. 
The 24-year-old Texas native who launched his career back in 2015 with the breakout hit "White Iverson" reflects on his musical journey and growing success with the track "Myself." Malone co-wrote the song with Josh Tillman who has worked with artists such as Beyoncé and Kid Cudi. 
"It's what it is, it's how I live / All the places I've been / I wish I could've been there myself," is the embedded chorus integrated with the song's laid-back vibe. 
"Cause they ain't ever seen me fold under pressure," Malone raps on the track "On the Road," featuring rappers Meek Mill and Lil Baby. That line expresses the grit and resiliency of his rise to the top of the Billboard Charts.  
One major takeaway from Malone's new album is his ability to adapt his voice to any genre, while emitting different emotions such as resentment and excitement, all in one album. The four-time Grammy–nominated artist has a powerful yet soothing voice that allows him to divulge into these genres with ease. 
Malone's ability to not only rap but also sing is evident in "Hollywood's Bleeding" with tracks such as "Allergic" and "Internet." The latter describes his resentment towards the toxicity of social media and it was co-written with Kayne West. 
Malone has been known to incorporate diverse genres into his music like soft pop, rap and alternative rock. "Hollywood's Bleeding" is an example of this creative fusion of genres. 
 The heavy metal song "Take What You Want" featuring Osbourne and rap superstar Scott, captures the emotional stress of a broken relationship. Coupled with rap songs such as "Enemies" featuring DaBaby, Malone solidifies himself as an ever-evolving artist with this album. 
In the title track "Hollywood's Bleeding," Malone describes the negative aspects of living the "Hollywood" lifestyle and how it can make a person feel broken and emotionless.  
"Everyone's gone, but no one's leavin' / Nobody left but us / Tryna chase a feelin', but we'll never feel it / Ridin' on the last train home"  
The album includes the Billboard number one hit "Sunflower," featuring rapper Swae Lee, which was part of the "Spiderman: Into the Spider-Verse" soundtrack and the Billboard top 10  hit "Wow" which released Dec. 24, 2018. 
Malone's second studio album, "Beerbongs and Bentleys," is currently at number 14 in the Billboard Top 200 chart, but it debuted at number one after its initial release. "Hollywood's Bleeding" looks to follow suit as the album is projected to sell between 475,000 to 500,000 units according to Billboard.com. 
Isaiah Ramirez may be reached at [email protected] 
About the Contributor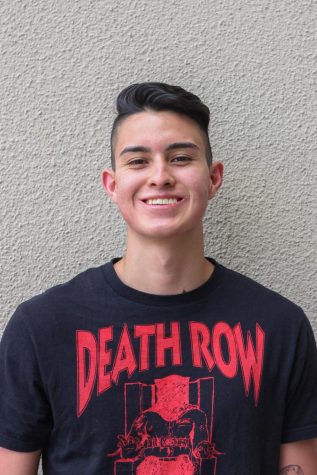 Isaiah Ramirez,
Isaiah Ramirez is a junior multimedia journalism major at the University of Texas at El Paso. Isaiah has worked for the university's paper The Prospector...