Cohort seeks to lessen students' textbook expenses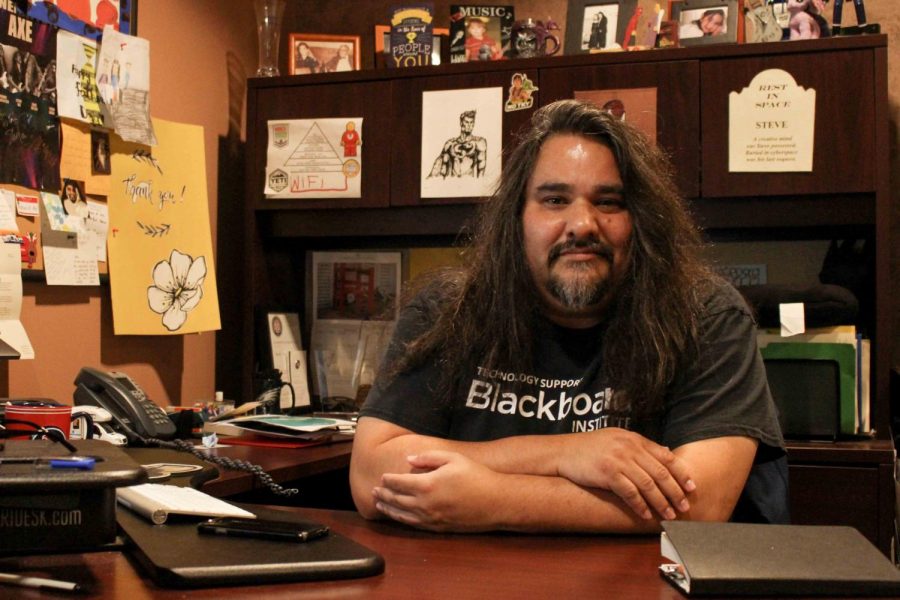 Creative Studios and UTEP's library are working together in a faculty-led cohort to create educational resources that are cheaper than textbooks for students, following the passing of Senate Bill 810. 
SB 810, which Governor of Texas Greg Abbott signed into law in June 2017, encourages colleges and universities to create Open Educational Resources (OER) to support students, according to Steven Varela, associate director of Creative Studios and Technology Support Services. 
"(One of our goals is) for (the initiative) to scale to other departments and to other colleges and throughout the institution, so that more and more faculty will be more proactive in developing their courses using these kinds of materials," Varela said. "The ultimate goal, though, is to give students the opportunity to not have to pay for additional course materials or expensive textbooks within their classes." 
The lowered costs will likely benefits students greatly.  
"Tuition is already expensive as it is, so to lower the cost of books would be really convenient," freshman Vanessa Najera said. 
At a UTEP Student Government Association senator meeting, President Heather Wilson announced UTEP's initiative to work with staff to offer OER that would help lower the cost of education for students.  
"We talk about access to education, which means a lot of things but one of them is the cost of education," Wilson said. "We focus on tuition and fees and those things, but a textbook for a freshman physics class costs more than $300. That's a lot of money." 
Varela is working with scholarly communication librarian Angela Lucero, who had done previous research on the matter.  
In her research, Lucero found that, from fall 2016 to fall 2018, people spent about $1.3 million on textbooks alone, according to University Communications. 
"One of our focuses is affordability. We know how to explore library resources and how to use them within the 'fair use' of copyright so that people will not have to pay extra for them," Lucero told University Communications. "This is a big project and that's our role. We'll guide the professors through the process." 
As of now, the initiative is in the process of selecting 12 faculty members from the nearly 40 who applied for the cohort. 
"We're very excited because many of the applicants are coming from departments, classes or colleges that have really expensive course materials," Varela said.  
Once selected, the faculty and Creative Studios will start planning and getting the course materials needed for each of the classes and have a full calendar and syllabus ready by the end of this fall semester, Varela explained. 
Then, the faculty will create a total of 12 modules of course material in Blackboard during the spring and summer semesters to have the class ready by the fall 2020 semester.  
"A fully ready-to-go class with course content and materials, without a textbook," Varela said, adding that students would not need to pay for additional materials. 
The course materials will be licensed through Creative Commons, then put in Digital Commons and the UTEP library for free use, along with other materials. 
"Besides the direct class itself, we're also creating a repository of materials for them," Varela said. 
This is not the first time Creative Studios created a cohort like this one, Varela said.  
There have been two cohorts in the past that focused on how to implement technology in the classroom; this is the first time they're trying to bring a "centralized formal way" to teach faculty how to use these resources, Varela said.  
"There's different faculty from all across that have been doing some stuff over the years, but they've never told anyone, or no one knows how they got their information," Varela said. "Part of what we're trying to do is bring everyone together so that we have a more comprehensive way of doing that." 
Once the faculty are done with the material and launch it, Varela said they will share the information through presentations and workshops across campus. 
"(The faculty) will start talking to the departments, they'll start providing workshops for other faculty across UTEP," Varela said. "Anyone who was selected agrees to provide presentations and workshops about what they've learned in their experience to the rest of the campus."  
Overall, this is an opportunity to show how UTEP takes its students into consideration and is trying to improve the learning experience with innovative ideas, according to Varela. 
"It's really an exciting opportunity for us and for the library to be working with faculty this way," Varela said. "I think the big thing that … is really evident is that UTEP really cares about its students and how students learn."  
Alexia X. Nava Carmona and Anahy Diaz may be reached at [email protected] 
About the Contributors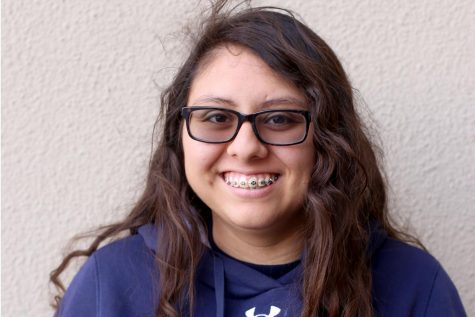 Alexia X. Nava Carmona,
Alexia Xiomara Nava Carmona is a junior majoring in Multimedia Journalism at UTEP and copy editor at The Prospector, the university newspaper. She is in...
Anahy Diaz,
Anahy Diaz is a bilingual, Multimedia Journalism and Political Science student at the University of Texas at El Paso. She contributes to the university's...