UTEP continues to offer mental health resources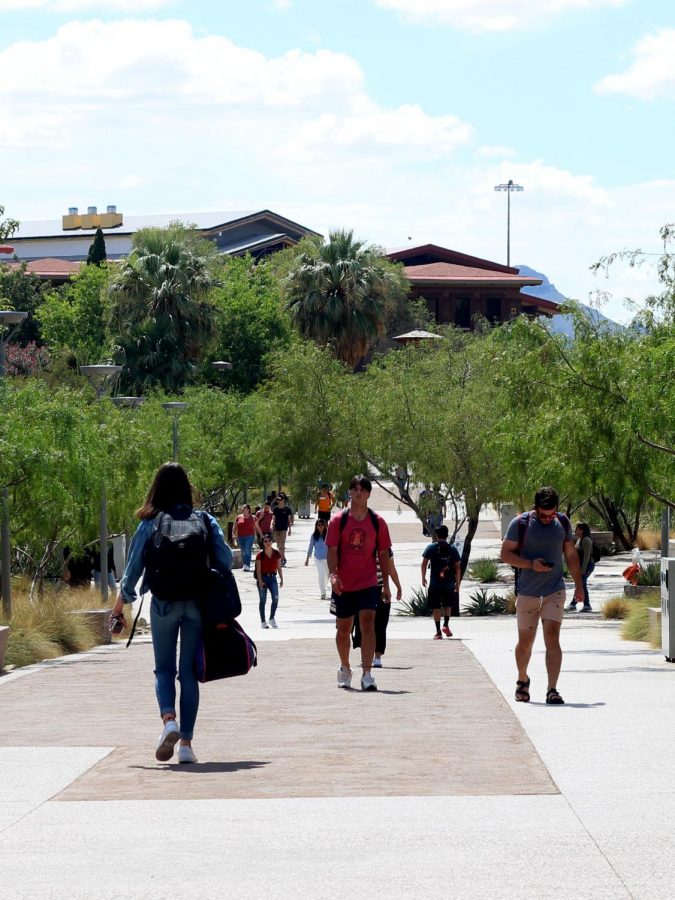 UTEP will continue to offer mental health resources to students after a gunman opened fire at the Cielo Vista Walmart and killed 22 people in early August. 
The UTEP Counseling and Psychological Services (CAPS), which aims at providing high quality mental health services for the personal, academic, and career success of the university's students, expressed its support and offered its services to any faculty or student wanting to speak to a professional following El Paso's mass shooting.  
"I think healing or coping together is really helpful, to hear other people's stories, for them to recognize that they are in fear and know they are not alone in that," said Brian Sneed, director of the university's counseling center. "I think there is comfort in being able to recognize that." 
The department recently hosted a support group called "Coping Together" for individuals who want to talk about how the incident has affected them and what it is they are dealing with.  
The group was scheduled to meet for only a week after the incident, but was brought back Sept. 2-7 to help returning faculty and students transition into the new semester.  
 "I think it's great that they have these resources," said Elizabeth Olivas, 33, a national security graduate student. "Anybody could have been impacted or even if you or your family wasn't impacted, it's still good to have somebody to talk to." 
Through coping, people are able to heal, which is why CAPS is looking into planning a second part to this series to focus on healing as a community.  
The program, scheduled to take place at the end of the fall semester, invites UTEP students, faculty and staff to heal through art by creating paintings, drawings or writing that will help showcase their emotions. The event will be open to the public to observe the various art pieces.   
"That's one of the nice things that's unique about El Paso, we have a big city with all the amenities a big city needs, but we still have that small–town feel," Sneed said. "That sense of community, closeness, togetherness with the people." 
UTEP also hosted "Trauma, Resilience and Resistance" through August 28-29, an event in which people of various backgrounds and expertise, a majority being UTEP faculty, held workshops that aimed to discuss and help guide people through trauma, healing and advocating for change. The event consisted of workshops such as "Healing Through Movement", "Campus Safety 101" and "Collective Healing Workshop." 
"For them to offer a hand for those who need it is very nice," said Seth Flores, 19, a computer science major. "To reach out and do more activities to help those people who were truly affected by it." 
CAPS, along with UTEP's Student Government Association, encourages students to bring forward any other ideas they may have for programs or workshops, in order to ensure that everyone's mental health needs are met. 
"One of the goals of the administration is to be as transparent and open as possible. We are very much open to any public opinion, concerns or ideas," said Luis Hinojos, an SGA senator at large. Students are encouraged to continue to participate and take advantage of the resources UTEP has to offer in the aftermath of the Walmart shooting and to daily remind themselves of El Paso's value.  
"El Paso is a wonderful place; it's a place that deserves to be celebrated even in a tragedy like this," Sneed said. "We still want to keep that small–town feel, trust other people and be a great community."  
Anahy Diaz may be reached at [email protected] 
About the Contributor
Anahy Diaz,
Anahy Diaz is a bilingual, Multimedia Journalism and Political Science student at the University of Texas at El Paso. She contributes to the university's...