Speaker Series aims to inform UTEP students about the hospitality industry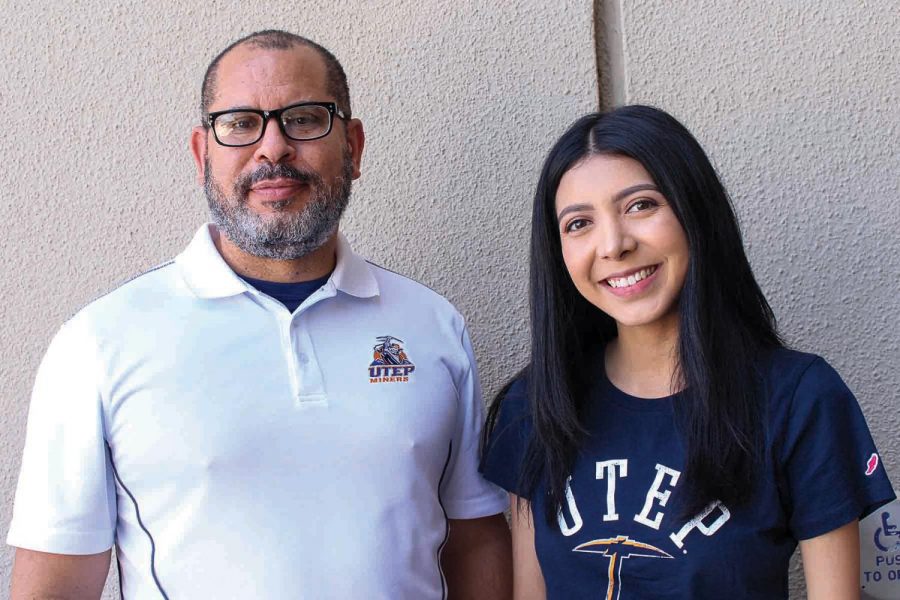 Charles Valentine, doctoral student at the UTEP College of Education, is developing the Hospitality Industry Leaders' Panel Discussion to inform students about the hospitality industry and the opportunities it has to offer and hopes to one day see a hospitality administration degree program offered at UTEP. 
"The message I'm trying to give to the students is that there are a lot of career paths in the hospitality industry that you can go down," Valentine said.  "I think students right now don't understand that, they don't know, so I'm trying to bring that out." 
The hospitality industry covers a wide range of service fields including theme parks, transportation, lodging, food and drinks and areas related to tourism.  
The industry not only has opportunities for people interested in careers like tourism, administration or business, but also for architects, photographers, media advertisers and many other careers, Valentine explained. 
"It's not just restaurants and hotels, it's much broader than that," he said. "Whether they're on the business side, if they do event planning, marketing, photography, interior decorating architecture, it's such a wide open field for individuals to go into." 
The first discussion will be at 5 p.m. Nov. 14 with a networking reception afterward that will let students and faculty speak with executives from the hospitality industry, Valentine said, adding that the discussions are open to students of all majors. Location is still to be determined.  
Valentine had been a part of the hospitality industry since he was a protocol officer in the military. He was stationed in Fort Bliss until his retirement in 2015 and moved to Las Vegas before graduating from the University of Nevada and acquiring a master's degree in Human Resource Management at Cornell University.  
While in Las Vegas, Valentine worked in the Human Resources department of The Venetian-Palazzo and as Integrity Human Resources Advisor for Caesars Palace. 
When he moved back to El Paso in 2017, he noticed a few things. 
"One thing I saw was that there was a lot of hotels and restaurants being developed here in El Paso, and a lot of renovation happening downtown. A lot of the hotels were being renovated," Valentine said. "I was wondering where those employees were coming from, because there's not a hospitality school here in El Paso." 
As of now, the only nearby university that has a hospitality administration program is New Mexico State University (NMSU), Valentine said. El Paso Community College has related programs, such as the Travel and Tourism and Culinary Arts careers, but students have to go to another city to get a bachelor's degree.  
"Where do they go when they're finished? They either don't continue or they go somewhere else," Valentine said. "And a lot of them don't go anywhere else, they stay here. So, the two-year degree, that's it for them." 
Other universities that offer a hospitality program in Texas include Texas Tech University and the University of Houston, according to Valentine.  
This makes hotels, resorts and such companies in El Paso consider either making a training program for locals or hiring people from outside the city who have the knowledge and skills needed to work in the industry, Valentine said. 
"They're either not trained, but they're working, and they're getting trained internally from each organization – or the industry has to go outside of El Paso to find employees that are trained," he said. "That's what I'm trying to change."   
The panel discussions are the first step to achieve that change. First, inform the student body about the opportunities and then look into creating a hospitality administration program at UTEP, Valentine said.  
"I would like to slowly start the conversation with students, so that they get a better understanding of what the hospitality industry is and maybe they would like it, maybe pursue that eventually, in the future," he said. "I'm just starting to get the dialogue started." 
For information, contact Charles Valentine at [email protected]. 
About the Contributors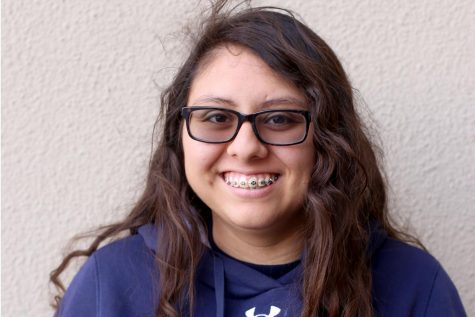 Alexia X. Nava Carmona,
Alexia Xiomara Nava Carmona is a junior majoring in Multimedia Journalism at UTEP and copy editor at The Prospector, the university newspaper. She is in...