UTEP looks to carry momentum against Texas Tech
The UTEP football team (1-0, 0-0) will take on the Texas Tech Red Raiders (1-0, 0-0) with the Miners coming off a momentous win against Houston Baptist. UTEP is starting off the season 1-0 for the first time since their season opening win against New Mexico State.   
After starting off the year 3-1 in 2018, the Red Raiders would finish the season 5-7 overall and 3-6 in the Big 12. UTEP is coming out of a one-win season and will look to carry Saturday's win over Houston Baptist into Jones AT&T Stadium. 
This Miners team looked improved on their offense from a season ago. Senior running back Treyvon Hughes is coming off a career high 144 rushing yards with two touchdowns while the Miners have reliable targets in senior wide receiver Alan Busey, and sophomore wide receiver Tre 'Shon Wolf who combined for 153 receiving yards against Houston Baptist.  
The defense for the Miners has some bright spots as well. Senior safety Justin Rogers had 10 tackles with five  being solo, while another California native, Justin Prince. recorded seven total tackles against the Huskies. 
In the Miners last matchup against Texas Tech in 2015, they were defeated 69-20 and the Miners have lost to the Red Raiders four times in the span of thirteen seasons. Texas Tech is coming off a 45-10 win against Montana State at home.  
The Red Raiders have some offensive firepower of their own.  
Sophomore quarterback Alan Bowman threw for 436 passing on 40-of-53 attempts and two passing touchdowns. Last season Bowman threw for 17 touchdowns and 2,638 yards and averaged 329 passing yards a game.  
Another key piece for the Texas Tech offense is senior running back Armand Shyne who is coming off a 125-rushing performance against Montana State. During his junior year at the University of Utah, Shyne recorded 512 rushing yards and five touchdowns for the Utes.  
225-pound Brooks registered 11 total tackles, with four being solo. Last season Brooks was ranked ninth in the Big 12 in total tackles per game with seven and was named a Big 12 all conference honorable mention selection.  
In order to go 2-0 on the season, the Miners look to build off their win against Houston Baptist with solid preparation. 
"During camp we worked a lot on Texas Tech and went through some plays and did some preparation ahead of time," head coach Dana Dimel said. 
"We just have to get better no matter who we play and getting better each and every week," senior quarterback Brandon Jones said. Jones is coming off a 268 passing yardage performance against Houston Baptist. Jones also went 10-for-20 and threw for one touchdown pass against the Huskies.  
Heading into their matchup against the Red Raiders the Miners feel there's still areas to improve and excel on the field. 
"One thing that I liked that I saw in the locker room was we had guys celebrating the win but we also guys saying there's a lot more work to do," senior safety Justin Rogers said following the Miners' win against Houston Baptist.  
UTEP will take on Texas Tech at 6 p.m. Sept. 7 in Lubbock, Texas. The game will be aired on FSN TV. 
About the Contributors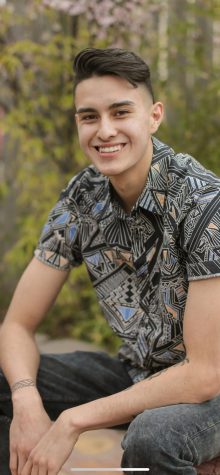 Isaiah Ramirez,
Isaiah Ramirez is a senior multimedia journalism major at the University of Texas at El Paso. Isaiah has worked for the university's paper The Prospector...