Annual Mariachi Festival celebrates Mexican culture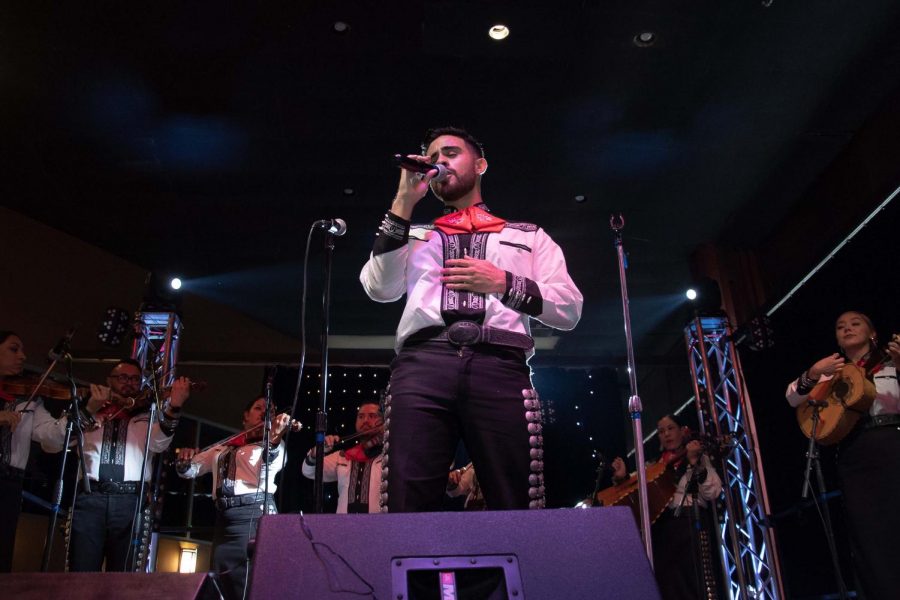 Sunland Park Racetrack & Casino hosted  the annual Mariachi Festival with live Mariachi bands and Mexican food and drinks Saturday, Aug. 24.
The Mariachi band Son de Mexico opened up the event and people were thrilled as the music began. Many people filled the place minutes before the performance even started.  
Four additional musicians played throughout the event, including the all woman band Mariachi Femenil Flores Mexicanas.
Mariachi Femenil Flores Mexicanas was founded 18 years ago and it has performed in El Paso, Odessa and New Mexico.   The band also played at the March for Truth, organized in February of this year.  
The band takes pride on being fully made up by women, contrary to the typical mariachi band which commonly has only one or two women while the rest are men.  
"Que vivan las mujeres!" said Karime Perea, one of the band's singers, about celebrating women. 
Mariachi Los Pasajeros, Mariachi Aguila de las Cruces and Grupo Ranchero Mexico also performed at the event.  
The festival also offered a full all-you-can-eat Mexican buffet from 2 to 9 p.m., including Mexican "antojitos" and fruit in a cup peppered with chili powder and chamoy. To quench their thirst, people had the option to choose among a variety of "aguas frescas."
"We thought that it would be a good idea to come, mariachi bands are always fun and, as the event was family friendly, we came with our friends," Nancy Rojas said.  
Rojas decided to attend the event for the first time after seeing it broadcast on television.
"We love mariachis, so we wanted to bring our mom and celebrate her birthday here with live music and all of our kids," said Silvia Pino. 
The event was not only about the music, but also meant to highlight an important aspect of Mexican culture and celebrate the country's diversity.  
"We come here because we like celebrating our Mexican roots," Consuelo Guzman said in Spanish, who attended the event for the second year along with her husband, Ricardo Guzman. "Mariachi makes us feel as if we were in Mexico when we listen to it."