UTEP Football wins season opener against Houston Baptist in electrifying Sun Bowl Stadium
In a Sun Bowl stadium that was filled with more than 34,646 fans the UTEP football team defeated Houston Baptist 36-34 in their season opener. This was the Miners' first home win since Nov. 26, 2016 which was 1,008 days ago. On El Paso strong night and a night when the Miners honored tight end Luke Laufenberg who recently died after a long battle with cancer, the atmosphere in the Sun Bowl was electric and fueled the Miners in their long anticipated season opener.
"I know it's been a tough two years not being able to see a win at home and I'm just really thankful for the 34,000 people that showed up today," UTEP senior quarterback Brandon Jones said.
In this impactful win, the Miners led 3-0 after the first quarter complimented by a 30 yard field goal by kicker Gavin Baechle.
At the 12 minute mark of the second quarter, Brandon Jones connected with Sophomore wide receiver Tre'Shon Wolf on an 80-yard receiving touchdown, which would put the Miners up 10-0.
Wolf would lead the way with 96 receiving yards and two receptions along with one touchdown reception.
"This is something that I have worked hard for and it's a blessing," Wolf said.
After Wolf's touchdown, Houston Baptist would score 17 points by a way of a touchdown reception by  wide receiver Trevor Larkin from quarterback Bailey Zappe, then off of a pick six scored by Caleb Johnson.
Miner running back Treyvon Hughes would score off a three-yard rushing touchdown for the Miners with 2:52 remaining in the first half. The Miners and Huskies would then exchange field goals and UTEP would then lead 20-17 at halftime.
In what was a back and forth 3rd quarter, Houston Baptist would strike first with a 16 yard receiving touchdown from Zappe to wide receiver Ben Ratzlaff. The Miners would then commit a safety with 12:18 left in the third quarter. The Huskies would then convert a 23 yard field goal by kicker Gino Garcia.
The Miners would respond with back-to-back rushing touchdowns, one coming from Jones and the other from Hughes. 
Hughes would finish the game with 144 rushing yards and two rushing touchdowns. Hughes would average 6.3 yards a carry for the game. 
"I like getting the ball and since I'm a bigger body the hits don't hurt me as much as the other guys," Hughes said.
The fourth quarter would include a three yard run by the Huskies Ean Beek for a touchdown  and a 35-yard field goal by the Miners' Gavin Baechle.
The Miners would hold the Huskies on defense and march their way to a 1-0 start to the season.
"We are 1-0 and now we have to improve and work hard each and every Saturday," Head Coach Dana Dimel said.
The Miners will be in action again next week against Texas Tech Sept. 7 in Lubbock Texas.
UTEP will be at home at the Sun Bowl Stadium against Nevada Sept. 21.
About the Writer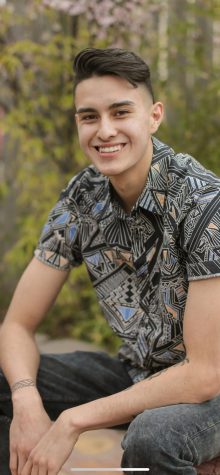 Isaiah Ramirez,
Isaiah Ramirez is a senior multimedia journalism major at the University of Texas at El Paso. Isaiah has worked for the university's paper The Prospector...