UTEP Football plans a revival in program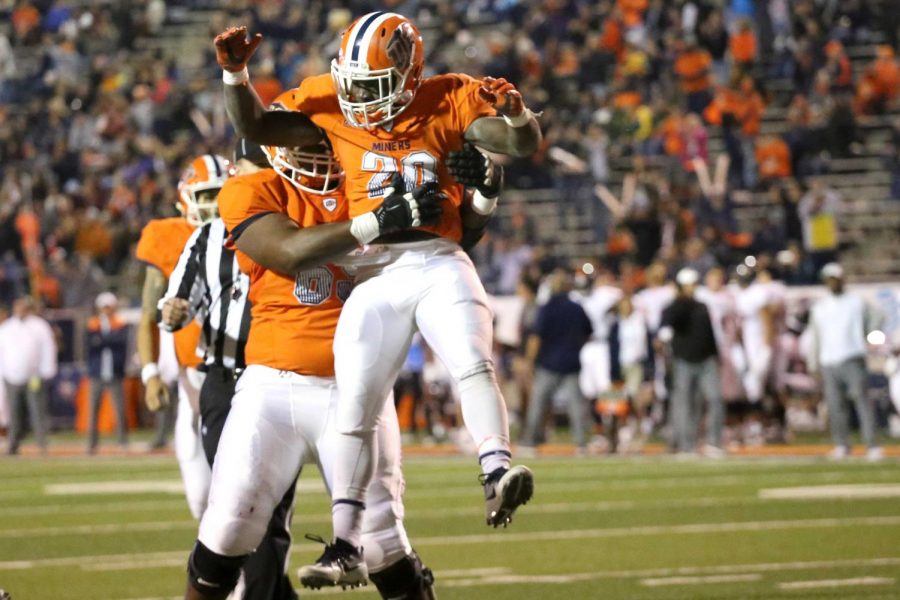 With the second season approaching in the Dana Dimel–era, Miner fans are hoping for an improvement from the team's 2018 campaign. With just one win last season, and notable players departing the program through graduation, the Miners plan to overcome any doubt with a solid 2019 season.  
Areas to rebuild on defense 
 The Miners will look to continue its growing strength on defense. Last season the team allowed an average of 32 points per game, which improved from 36 points per game in 2018. The defensive pressure was also evident in stopping the run as the Miners allowed an average of 195 rushing yards a game in 2018, compared to 234 yards in 2017.  
One issue is that many key players of last year's team will not be seen in 2019. 
Four-year starting cornerbacks Nik Needham and Kalon Beverly, along with linebacker A.J. Hotchkins are now departed due to graduation. With those intricate pieces gone the opportunities for new defensive anchors to shine has arrived.  
At the safety position, senior Justin Rogers, could be the next spark the on the defensive end as the Los Angeles native ranked sixth in total tackles (53) and recorded one interception and six pass breakups last season. Rogers was named to the All-Conference USA first team in 2016 and is moving from cornerback to safety position this season. 
Senior linebacker Kalaii Griffin will look to bring a powerful force to the linebacker position which was seen last season in the form of Hotchkins. Griffin played in 10 games last season for the Miners recording 13 tackles with four of those being solo. Against Middle Tennsesse Griffin recorded five tackles. 
A mixture of talent could lead to trips to the end zone 
With the defense brewing a mixture of talent on defense the same could be said for the offense. After a summer that included senior quarterback Kai Locksley serving a suspension from the program, and senior running back Quadriz Wadley suffering a season-ending injury, there were many questions marks on offense. With Camp Ruidoso and training camp concluded, composed and talented players emerged from the rubble and that could lead to surprises on offense.  
Sophomore wide receiver Tre'Shon Wolf was named the number one receiver on the depth chart early in training camp and will look to provide the missing spark of excitement the receiver position has been lacking in several years, with the exception of the now graduated Warren Reddix. 
Wolf played in eight games last season for the Miners and caught ten passes for 144 yards total. Against Western Kentucky Wolf produced three receptions, 63 receiving yards, and a 48 yard reception. Wolf also started at wide receiver against North Texas. 
Senior quarterback Brandon Jones was named the starting quarterback after senior quarterback Kai Locksley was arrested back in June on multiple charges and indefinitely suspended from the program. Locksley has since been reinstated to the team, but Jones was still named number one on the depth chart. Jones will now look to lead this Miners offense to glory and produced successful drives.  
Jones played in six games for the Miners last season after injures to both Locksley and quarterback and Graduate Assistant Coach Ryan Metz. Against Western Kentucky Jones threw for 340 yards throwing for 14-of-25, and rushed for two touchdowns against Louisiana Tech. 
For the season Jones threw for 673 yards, rushed for 61 yards, and threw for four touchdowns. 
The tandem at the running back position with starting running back senior Treyvon Hughes and backup running back freshman Deion Hankins will be exciting for Miner fans this season. 
Hughes earned the number one spot on the depth chart and has valuable experience from last season, where he rushed for 320 yards on 73 rushing attempts.  
Hughes averaged 4.4 yards a rush and earned a rushing touchdown against Rice. At 6-foot-1 and 235 pounds, the Miners will look to the senior to provide hard-earned yardage in short yard situations, and muscle his way through opposing defenses. 
Hometown product Deion Hankins had a stellar career at Parkland High School racking up 7,491 rushing yards for his career and 78 rushing touchdowns. Prior to committing to UTEP, Hankins earned several Division I offers including Arkansas, North Texas, and Oklahoma State. The three-star recruit was named an all-state selection in his prep career and rushed for 27 touchdowns, and 2,270 yards in his senior campaign.  
Alongside Hughes Hankins is also a powerful back standing 5 foot 11 inches and 200 pounds, but along with being a powerful back, Hankins could explode for big yardage and break runs for 50 to 60 yards which was seen night after night.  
About the Writer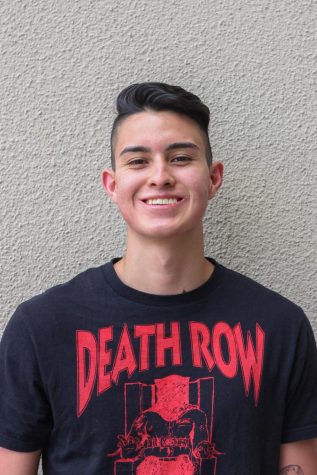 Isaiah Ramirez,
Isaiah Ramirez is a junior multimedia journalism major at the University of Texas at El Paso. Isaiah has worked for the university's paper The Prospector...