President Wilson kicks off the new semester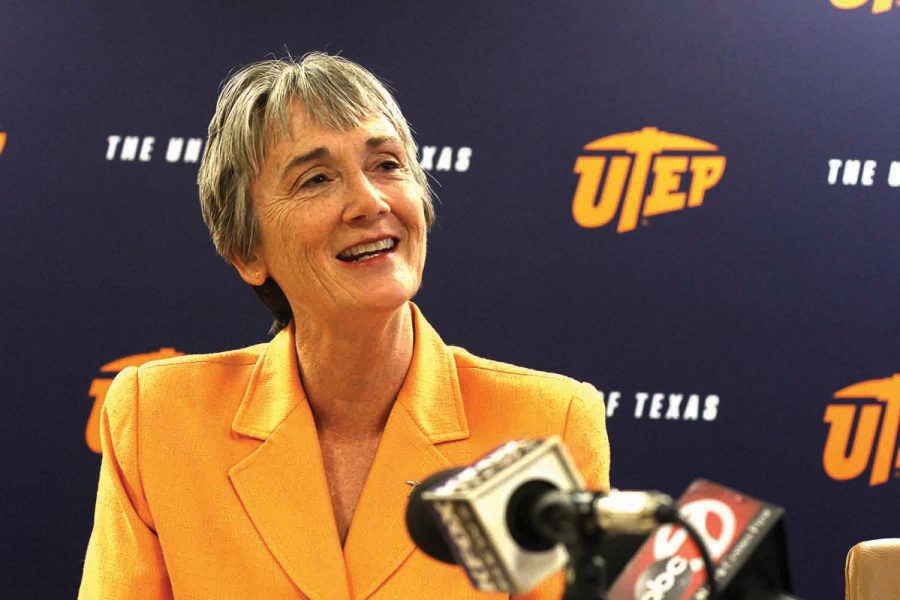 UTEP's new President Heather Wilson talked about the university's safety, the evolution of UTEP, a new parking garage and more during a press conference held in the Administration Building Monday, the first day of the fall semester.
"I'm here because this is a great university and then together, we're going to figure out how to make it even better," Wilson said. "That doesn't happen in the first week on the job; that happens through engagement and strategic planning."
During the week before classes started, Wilson said she spent time with each school and college at UTEP meeting faculty and staff in order to become acquainted with the university.
In response to concerns about UTEP's safety after El Paso's recent mass shoot-ing, Wilson said UTEP officials are "attentive to the need to make this university a safe place to be in."
"If you don't feel safe, you can't learn, you can't research, you can't teach," Wilson said.
For the rest of the year, UTEP's football team will have "El Paso Strong" decals on their helmets in support of the victims and their families, Wilson said.
Wilson added that she has talked with elected Student Government officials and other students who were at UTEP either working or conducting research over the summer about ideas and concerns that they might have. She did not go into detail about what was discussed.
"One of the things that UTEP is committed to is continuing access for our students, particularly those who come from families with limited financial means," Wilson said.
Wilson boasted about students' access to more than 70 bachelor's and master's degrees and more than 20 doctoral degrees, including the recent approval of a doctoral program focused on data analysis.
She also added that the university is fulfilling a "desperate shortage of pharmacists in this region."
"There is no school of pharmacy, other than UTEP, in a 400-mile radius," Wilson said.
The university has received more than 75 new awards for externally funded research totaling in almost $40 million, Wilson said.
Among the awards, Wilson highlighted a grant from the International Union of Geodesy and Geophysics to establish a group that studies seismicity and tectonics in the Himalayas, a grant from the National Science Foundation in partnership with the El Paso Independent School District to support STEM certification for middle and high school teachers, among others.
"The contribution that UTEP is making to research and driving discovery of public value is significant," Wilson said.
Wilson mentioned that the Interdisciplinary Research Building, which totaled more than $90 million in construction, is reaching completion and should be ready for use by early spring 2020 semester.
When it comes to the university's future, Wilson said that she does not expect to make drastic changes anytime soon because it is in "very good shape."
She did mention, however, that officials are planning a new parking garage for the north side of campus that will add about 750 parking spaces for UTEP students, faculty and staff.
Wilson sees UTEP as a leading institution that is what more universities are going to look like in the future.
"I think it will continue to attract students, not just from Texas, but regionally, nationally and internationally," Wilson said.
About the Contributor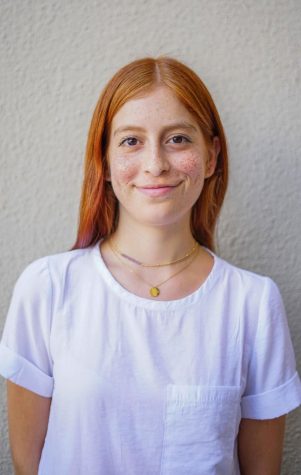 Valeria Olivares,
Valeria Olivares is currently a senior studying multimedia journalism and is the editor-in-chief of The Prospector. Throughout the summer of 2019, Olivares...