UTEP football player Luke Laufenberg dies of cancer
Luke Laufenberg, 21, died early Thursday morning from complications from Burkitt's Lymphoma, a rare cancer in the United States which attacks immune cells and is known to spread rapidly.  Laufenberg was a recent signee to the Miner football team earning a scholarship in February. This past December, Laufenberg committed to UTEP and in February was officially signed to a football scholarship. In early spring practices, Laufenberg was a standout looking like a starter at tight end, but on April 5, was confirmed that his cancer had returned. 
On July 12, Laufenberg was told by his doctors that his cancer had deemed his condition terminal and only had a few weeks to live.
Laufenberg was the son of former NFL quarterback and Dallas Cowboy, Babe Laufenberg. The elder Laufenberg is a color analyst on the Dallas Cowboy Radio Network and posted on social media early Thursday "we lost a son, a brother, a friend, and a warrior. Have never seen a person battle like Luke Laufenberg, but he lost his fight with cancer."
 A graduate of Liberty Christian High School in Argyle Texas, Laufenberg went to Texas A&M as a walk-on and was redshirted in 2016. 
To get more playing time and development as a player, Laufenberg transferred to Mesa Community College in Mesa, Arizona for the 2017 football season. As a freshman, Laufenberg had ten receptions for 100 yards in six games for Mesa as they went on to have a 6-5 record.
One day after Christmas of the 2017 season, Laufenberg was diagnosed with Burkitt's Lymphoma and thus started his battle with this fast-growing cancer. After six months of treatment, Laufenberg was declared cancer-free just before his 20th birthday on May 3, 2018. 
 "Luke touched my heart and soul forever. His spirit and fight are a reminder to me of what it means to play and coach the game of football. As long as I am coaching, I will relay all the lessons that Luke taught me to the individual lives I will affect. He is forever a Miner," Miners head coach, Dana Dimel, said to NBC5 DFW on Thursday.
About the Writer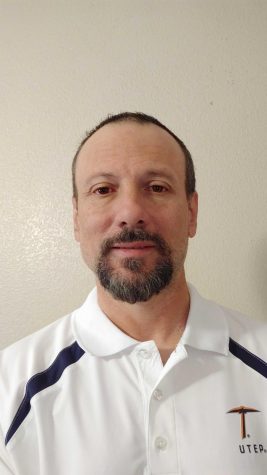 Michael Cuviello
Michael Cuviello is a multimedia journalism student at UTEP. He currently serves The Prospector at Sports Editor and reporter. During the summer 2020,...