Summer nights: Enjoy budget-friendly activities in the Sun City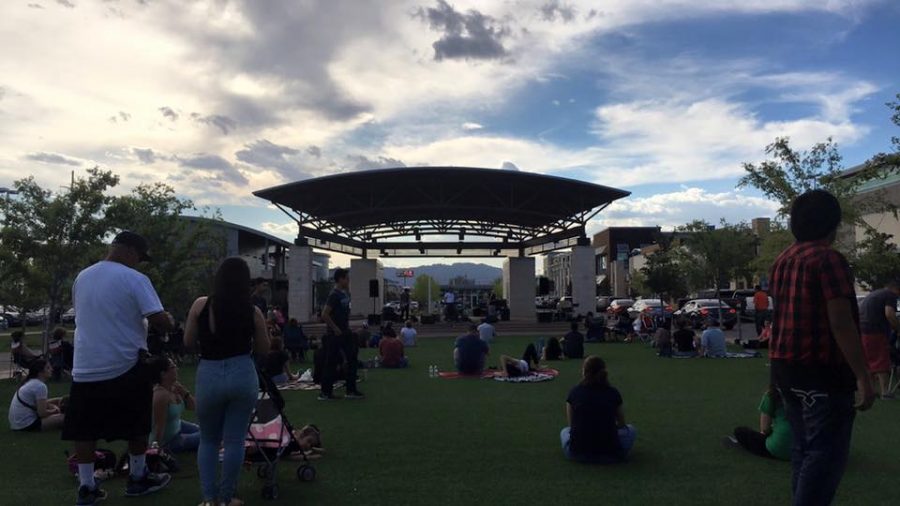 Margaret Caltaldi, Contributor
June 8, 2019
If the rise in temperature isn't a dead giveaway, we are now fast approaching the summer season. As the weather gets warmer and the days become longer, many of us may feel a bit stressed when contemplating  how to spend our summer days. To alleviate some of that stress, here are some budget-friendly ideas to help you maximize your fun this summer.
SCENIC DRIVE
A hometown hotspot for many, Scenic Drive is a sightseeing destination to consider for watching the sunrise or sunset atop the side of the Franklin Mountains. All you need is a car, some tunes and snacks and you can sit back, relax and enjoy the  view overlooking the Sun City.
YOGA ON THE LAWN
Another  way to unwind this summer is through yoga.  Throughout June, the Fountains at Farah will host free yoga sessions every Tuesday evening from 6:30 to 8 p.m. The sessions are brought to you as a courtesy of Shanti Yoga and it is absolutely free! All you need is a yoga mat, comfortable gym attire and a water bottle to keep you hydrated. Beginners are welcome.
SALA DE ARTE
Along with multiple  exhibitions, the El Paso Museum of Art hosts a free monthly event called Sala De Arte. A new self-proclaimed "creative community space where art lives," Sala De Arte offers live art demonstrations, workshops with guest artists and more.  The grand opening kicks off at 2 p.m. Saturday, June 8.
Visitors can look forward to a live music performance by Los Soneros del Valle Bajo, art demonstrations given by local artists and activities for people of all ages. For information on the museum's summer event, visit epma.art/calendar.
DOWNTOWN ART AND FARMERS MARKET
For a wholesome way to spend your Saturday mornings this summer, stroll The Art and Farmers Market at the Union Plaza District on San Antonio Street and Anthony Street. The farmers market is open 9 a.m. to 1 p.m. every Saturday, featuring local food and art vendors, regionally grown agricultural products and plenty of hands-on arts and crafts activities to stimulate your creativity. For all the insights on this community affair, visit mcad.elpasotexas.gov/art-and-farmers-market.