Chihuahuas heading on the road with PCL's best record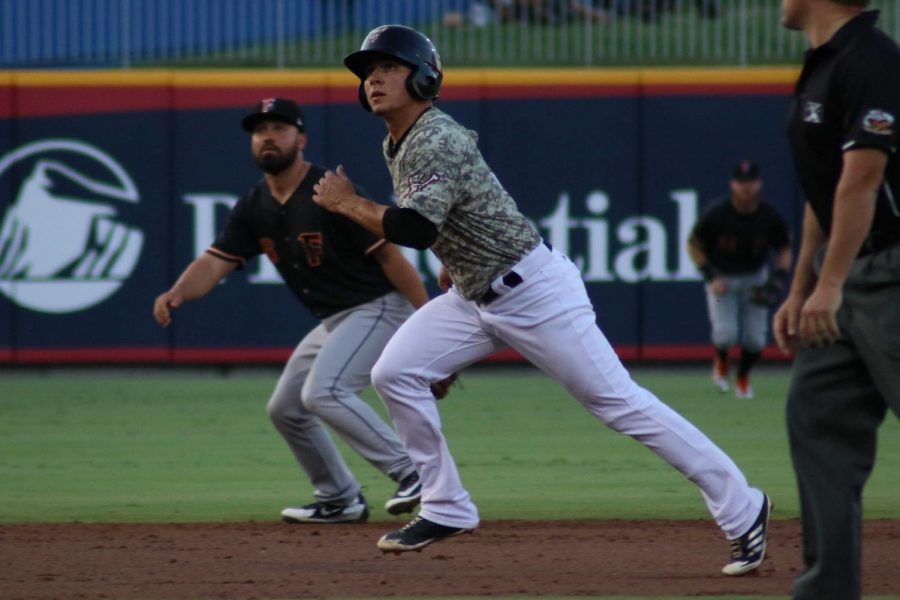 The El Paso Chihuahuas (36-21) currently have the best record in the Pacific Coast League and lead the Pacific Southern Division by 4.5 games. The Chihuahuas are on the road at the Iowa Cubs and have a road series versus Omaha starting on June 7. With a record of 36-21 and a league-best 20-8 road record, the Chihuahuas have come into their own since starting the season losing six of their first seven games.
Currently, on a two-game win streak, the team will look to improve on their squad-best 12 game win streak that helped them to their league-best record.  El Paso leads the league in home runs by 22 and boasts the best team batting average with .296 overall. Pitching-wise El Paso has been middle of the road with a 4.90 earned run average.
Second baseman Luis Urias who had an 11-game call-up at the beginning of the season to the Padres has returned and leads the Chihuahuas with a career-high .364 batting average which ranks him second overall in the league.
Urias is second on the team in home runs and tied for third in runs batted in with 14 and 32 respectively. Outfielder Jacob Scavuzzo leads the team in home runs with 15 in only 112 at bats which is a home run every 7.4 plate appearances. Left fielder Josh Naylor leads the team in runs batted in with 35.
No starting pitcher on the team has an earned run average below 4.50. Pitcher Dietrich Enns leads the team in victories with seven wins but has struggled giving up over a hit per inning with a 5.05 earned run average.
Enns also has the dubious distinction of being tied with three other players for most home runs given up by a pitcher. The top-ranked pitching prospect on the team Logan Allen has also struggled with 5.06 earned run average while having a 4-2 record.
The Iowa Cubs lead the American Northern Division with a 34-24 record but has a losing home record of 11-14 with the third-best earned run average in the league at 4.11 while only batting .258 as a team. Omaha stands with the eighth best-earned run average in the PCL with 5.07 and a .268 team batting average. El Paso will return for a seven-game homestand beginning June 12 versus the New Orleans Baby Cakes.