The Prospector helped me use my creativity toward my degree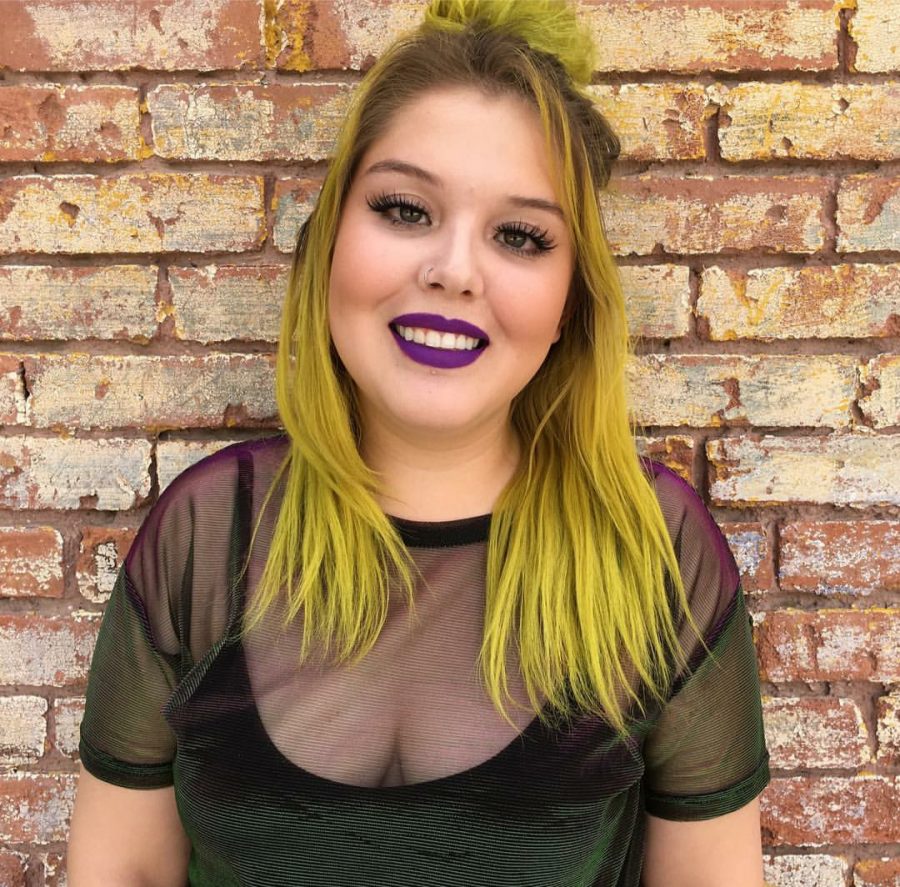 Salma Lozoya, Senior designer
May 7, 2019
If you told me two years ago that I would be where I am right now, I would not have believed you. My whole college career I have worked in hair salons, not really thinking about getting any experience in what I was studying­—media advertising. As graduation crept in closer, and my advisor kept asking me more frequently about what plans I had as far as my career, I started to realize I had no experience in my field. This scared me, as I never intended to work for hair salons my whole life. If anything, I had obtained my cosmetology license as a form to work through college and have an enjoyable job while I finished my degree. 
It took one class announcement from Veronica Gonzalez, who was my copywriting teacher during my junior year regarding positions opening up at The Prospector, specifically in the advertising department. Previous to this, I knew little about our student publication here on campus. I saw the opportunity to work in the advertising side of the publication regardless of how intimidated I was about having what I deemed "an office job." Veronica is now my boss.
Getting started was not as hard as I initially thought. I worked in the advertising side of things, so this meant that I was responsible for coming up with our clients' advertising. Whether this be an advertisement the client provided themselves or an advertisement I had full creative control over, I was finally able to test my skills in my major. What seemed like an intimidating job turned into one of the most liberating experiences for me. I had never had to do as many advertisements, let alone have clients allow for creative freedom. Seeing the ads in the new issue on Tuesday was a treat for me and motivated me to come up with something good and eye-catching so the client was happy with the way I created their ad.
It really does seem like a bittersweet moment, knowing that I will not be able to work at The Prospector after I graduate. Even after having long nights designing for a big project or thinking I wasn't going to pull off a deadline, I never thought I'd miss it as much as I already am. Having a supportive staff helped make this experience so much more valuable. Not only did I gain experience in advertising, I also gained friendships and knowing that I have support from all the staff and my coworkers really makes it that much more special to know I am part of this little Prospector family.
I would like to thank everyone in the office for making this experience one of the most memorable for me. I came in a scared little junior, doubting myself so much, thinking I was not going to be what The Prospector needed. I'm coming out with the most confidence as well as being proud of myself for taking a chance in a position I was uncomfortable with in the beginning. Everyone I worked with made the experience that much more pleasant; there was never a time where I felt uncomfortable asking for help, or helping others when I could. There was never a dull moment in the office. Watching everyone collaborate on the newspaper was such a rewarding process in which to participate. This experience was something that has shaped me as a professional and I appreciate having been given the opportunity to be a part of such a great team.
I hope that all of us graduating, as well as those who will continue to work for The Prospector after we leave, will be successful in whatever professional path they decide to work toward and that working for The Prospector will open as many opportunities for them as it did for many of us.